Big News From Fujifilm: The Hi-Res 51.4MP GFX Medium Format Camera & 3 New Premium Lenses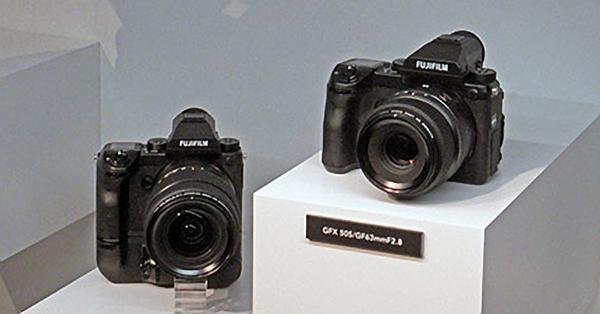 Fujifilm just created some major excitement at Photokina with the introduction of the 51.4-megapixel Fujifilm GFX medium format mirrorless camera and three lenses designed to handle future cameras with 100-megapixel resolution.
The new GFX is the first medium format digital camera to feature a focal plane shutter, with shutter speeds as fast as 1/4000. The camera utilizes Fujifilm's new G-format sensor, which is 70-percent larger than 35mm format. The new mount is said to bring the lens much closer to the sensor.
(Editor's note: You can read our hands-on impresssions and see more images of the Fujifilm GFX here.)

Because larger sensors require superior optics, Fujifilm has developed three lenses for the GFX which are said to have the future in mind and will deliver superb results with camera sensors as high as 100 megapixels. The new lenses include the GF 63mm f/2.8R WR prime, the GF 32-64mm f/4R LM WR zoom, and the GF 120mm f/4 macro. An additional six lenses are also in the works.
Pricing and specific delivery times for the Fujifilm GFX and lenses have yet to be announced, but we will keep you posted on all future development.

FEATURED VIDEO