8 Travel Photography Tips for Shooting Striking Portraits on the Road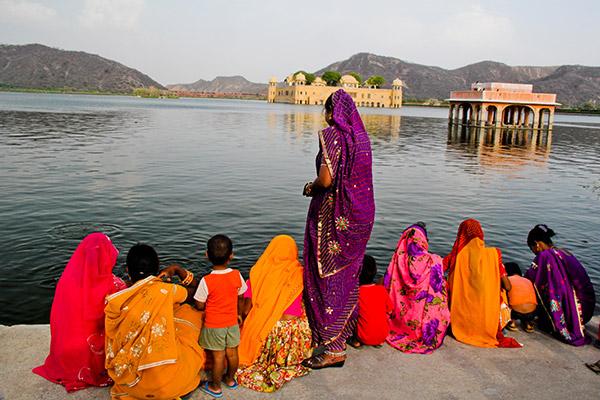 (Editor's Note: This how-to story was written by travel photographer Daryl Hawk. His websites www.darylhawk.com and www.unconventionaltravelers.com feature collections of his photographs as well as a schedule of his workshops and photo tours for 2019 and 2020.)
I discovered at an early age while growing up with a family of world explorers and reading National Geographic magazine, that travel and photography were my two great passions in life. I also love meeting people from all walks of life, different cultures and nationalities. I long for adventure and meaningful and spiritual experiences on the backroads of the world.
My never-ending curiosity always keeps me looking, searching and seeking for the unknown landscapes and friendships that end up having a profound impact on my view and perspective of the world. During my travels with my camera, I've learned many things about photography, including some of the best ways to photograph the people I meet. In this story, I share eight ways to shoot better travel photography portraits.
1. If possible, travel alone
When you travel alone you have the freedom to wander on your own routes and get into a travel groove or flow that will be beneficial to your body of photographic work. This means no distractions from the outside world, which includes cell phones, laptops, or travel companions. Traveling alone increases the likelihood of spending the maximum amount of time immersing and conversing with the native people themselves.
2. Look for the right faces with a smile on your face
Walk with a smile on your face and always be looking for faces that have character or beauty that your gut instinct feels will translate into a powerful image. Smiling is a universal language that everyone understands and has opened so many doors for me over the years. When people perceive you as friendly and curious about their culture, they are more likely to give you more of their time. By being aware of your surroundings and making eye contact with most everyone you encounter, it will increase your percentage of striking portraits in a given day. Certain eyes, face details, smiles, clothing, etc. should compel you to want to approach them and engage them in conversation.
3. Learn the language
A minimal amount of understanding and speaking the native language goes a long way with your time spent with your new friends who you choose to photograph. Your photographic goals will be more likely achieved when they understand exactly what your expectations are with the encounter. I find the best way to do this is to get the Pimsleur language learning CDs and listen to them while you are driving in the car.
4. Ask Nicely
In my opinion, asking for permission to photograph someone is imperative and just follows basic etiquette and good manners. You never want to offend anyone in your travels and you should not assume that everyone will be open to having their photograph taken. Many people are very private citizens and can get quite angry if you just approach and start shooting away. Asking can often be done with just a hand gesture to your camera if you do not speak their language. If they say no, just thank them and move on to the next person.
5. Appealing lighting and backgrounds
Without good lighting your portrait will fail immediately. Overcast days can make it a lot easier for even lighting on faces, but dramatic lighting can be more effective. You may need to politely ask them to move to a slightly different location where you can see the lighting will work better. Then incorporate a background that tells the viewer a little more about what this person does or who he or she is. The other option is to fill the frame with just the person, so the emphasis is on the face and body only.
6. Elicit expressions
I love people and always enjoy engaging them in conversation, showing them my camera, which usually leads to laughter or bewilderment when they see I have chosen them as a subject. Build their confidence by taking a photo, show it to them, and then see what their reaction is. Normally they will be honored and touched by the fact you saw something in them you wanted to capture with your camera. Possibly something no one else ever noticed before.
7. Shoot a lot and fast
After your exposure is determined, try to take at least five or more images and vary the focal lengths and angles you shoot from to get as much variety as possible. A horizontal composition will yield an entirely different look than a vertical one.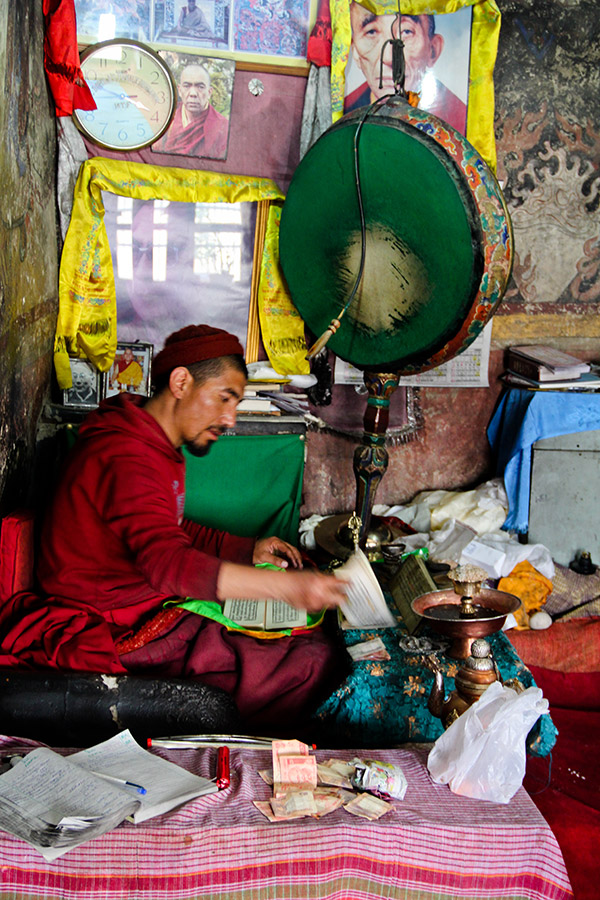 8. Thank them for their time
When it is time to say goodbye, thank them for their time and wish them a good day. If they have email addresses offer to send them the best photo you took of them. If not, give them a token gift: pens, pencils, American sporting cards, and even safety pins are all great gestures of appreciation.
Daryl Hawk's websites, www.darylhawk.com and www.unconventionaltravelers.com feature collections of his photographs as well as a schedule of his workshops and photo tours for 2019 and 2020.

FEATURED VIDEO