The 7 Best Mirrorless Cameras for Under $1000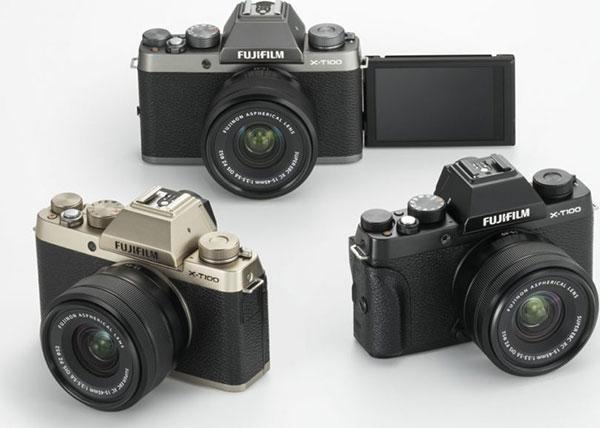 You want a cutting-edge mirrorless camera system, but you don't want to pay bleeding edge prices for it? The good news is there are many excellent mirrorless cameras you can buy without busting your budget. In the following guide, we pick our seven favorite mirrorless cameras for under $1000.
The latest mirrorless interchangeable-lens cameras deliver the complete DSLR shooting experience and then some. At their best, mirrorless system cameras combine the advantages of both DSLRs and point-and-shoots, providing lens interchangeability and a virtually limitless choice of existing lenses plus ultra-responsive autofoucs and tracking before, during and after the exposure. Compact mirrorless cameras can offer the entire high-end feature array of middle- and upper-tier DSLRs in smaller, lighter, handier form factors.
As a result, mirrorless cameras appeal to a wide variety of photographers ranging from emerging enthusiasts and travelers to seasoned pros. To give you the most enticing perspective on this sizzling category we've selected seven of the most affordable models on the market, all priced at under a grand.
(Editor's Note: You should also check out our picks for the best DSLRs under $750)
#1 Sony A6400

This sleek, magnesium bodied 24.2MP APS-C-format camera with CMOS sensor and advanced BIONZ X image processor sets a high standard with an advanced sensor design, enhanced UHD 4K 24p/25p video capture, and a full-res Raw burst rate of up to 11 fps for 21 frames. The Sony A6400's new image sensor combines wide-area 425-point phase detection with a 425-point contrast-detect zones to deliver precise, decisive AF in as little as 0.02 sec in addition to providing superior object identification, faster, more consistent tracking, a blazing 8 fps burst rate in live view, 14-bit Raw file output for capturing a wider tonal range and color gamut, and ISO settings up to 102400. Viewing options include a 2.36m-dot OLED EVF Tru-Finder, and a 3.0-inch 921.6k-dot fully tilting LCD monitor. The Sony A6400 can capture UHD 4K 3840 x 2160p video at 30 fps, 25 fps, and cinematic 24 fps, as well as Full HD 1980 x 1080p at slow-motion 120 fps, all in XAVC S format. When using the Super35mm 16:9 aspect ratio recordings are captured at an effective 20MP resolution (6000 x 3376) and output at 8MP in 4K. It also supports custom color and Hybrid Log Gamma (HLG), S-Log-2, and S-Log3 Gamma profiles.
Price: $998 in black or silver, with 16-50mm f/3.5-5.6 power zoom OSS lens
Who's it for?: Sophisticated shooters that demand pro-caliber performance in a compact, high-value package; high-end video enthusiasts; anyone seeking a full complement of high tech at an affordable price.
Why I like it: I love my Sony A6000, and the A6400 is pretty much the same thing on steroids; it entices me to shoot more video, and delivers exceptional imaging performace even at elevated ISOs.
First look review here.
#2 Canon EOS M6 Mark II

Just released, the latest iteration of Canon's sleek, compact, full-featured interchangeable lens mirrorless series provides impressive performance parameters aimed at serious enthusiasts. The Canon EOS M6 Mark II features a hi-res 32.5MP MP APS-C CMOS sensor coupled to an advanced DIGIC 8 Image Processor that delivers a full-res burst rate up to a sizzling 14 fps with full AF/AE tracking, sensitivity settings to ISO 25600, and UHD 4K30p and full HD 120p video. Dual Pixel CMOS AF integrates 2 separate photodiodes into each pixel for enhanced phase-detection and faster lock-on without hunting. Other key features: a large 3.0-inch 1.04m-dot 180-degree Tilting Touchscreen LCD, Movie Servo AF mode for smooth transitions, tracking sensitivity and AF speed adjustments, Face Tracking, Touch AF, and built-in Wi-Fi with Bluetooth for linking to mobile devices and controlling the camera remotely.
Price: $849.99 (body only), $1,099.00 in black, with Canon EF-M 15-45mm f/3.5-6.3 IS STM lens (24-72mm equivalent) with built-in lens-shift IS and a stepping motor for enhanced video performance
Who's it for?: Canon fans and serious shooters seeking a mirrorless compact with maximum still and video firepower and an ultra-hi-res sensor at an attractive price.
Why I like it: The Canon M6 Mark II has a sweet 32.5MP APS-C-format sensor and its AF performance is awesome, while its elegant form factor is enticing. The Canon M6 II is so good I can overlook the fact that there's no built-in EVF (the optional Canon EVF-DC-2 will set you back $198.99.)
First look review here.
#3 Fujifilm X-T100

The understated, classically styled Fuji X-T100 mirrorless camera delivers a full complement of advanced features and capabilities aimed at emerging enthusiasts. These include an upgraded 24.2 MP APS-C CMOS sensor, a full-res burst rate of up to 6 fps, extended sensitivity settings from ISO 100 to 51200, UHD 4K video recording at 15 fps, Full HD 1080p video at 60 fps, and impressive overall responsiveness. Other key features: a 3.0-inch 1.04m-dot Touchscreen LCD, a 2.36m-Dot 0.62x OLED EVF, a 91-area Hybrid AF system, built-in Wi-Fi and Bluetooth connectivity, Film Simulation, Grain Effect and Scene Recognition (SR+) modes, Advanced Filter modes, and an included detachable grip.
Price: $599 in black, dark silver, or champagne gold with XC 15-45mm f/3.5-5.6 OIS PZ (2-speed Power Zoom) lens
Who's it for?: Fuji fans looking for an affordable high-spec camera to round out their systems, mirrorless newbies who want to enter at the highest level, travelers.
Why I like it: The Fujfilm X-T100's EVF and imaging performance are awesome, and I love its film simulation and grain effect modes, and its understated styling.
Full review here.
#4 Olympus OM-D E-M10 Mark III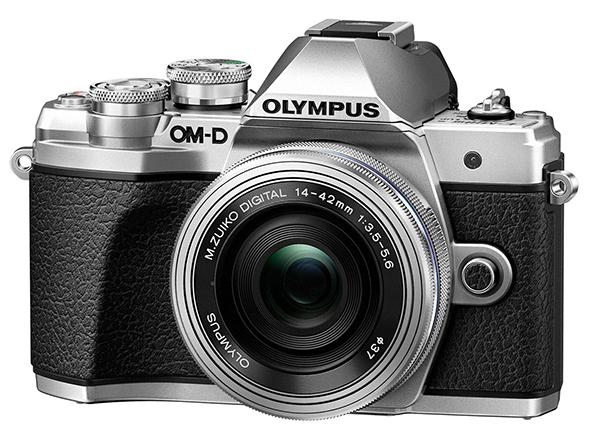 The adorable Olympus E-M10 Mark III provides many key features of the flagship Micro Four Thirds format OM-D E-M1 Mark II in an elegantly compact, high-value package. The Olympus E-M10 Mark III uses a 16.1 MP Live MOS sensor which, in combination with the latest TruePic VIII image sensor, delivers crisp full-res images at a blistering 8.6 fps, provides ISO settings to 25600, and has a built-in 5-axis sensor-shift image stabilization system said to deliver a 4-stop anti-shake advantage in handheld shooting. The Olympus E-M10 III can capture UHD 4K video at 30 fps and offers Clips Video mode, has a responsive 81-point FAST AF system, a 2.36m-dot, 1.23x EVF with an impressive 120 fps refresh rate, a big 3.0-inch 1.04m-dot Tilting Touchscreen LCD, built-in Wi-Fi connectivity for easy sharing and remote shooting via smart phones, and a built in auto flash.
Price: $499 in silver, with Digital ED 14-42mm f/3.5-5.6 EZ zoom lens
Who's it for?: Anyone seeking a high spec mirrorless that looks like a mini DSLR, video fans that need 4K30p capture, really fast AF, and an impressive burst rate.
Why I like it: The Olympus E-M10 Mark II is simply gorgeous and has everything I need, including a cutting-edge IS system, comprehensive video options, and a first rate image sensor.
Full review here.
#5 Panasonic Lumix DMC-GX85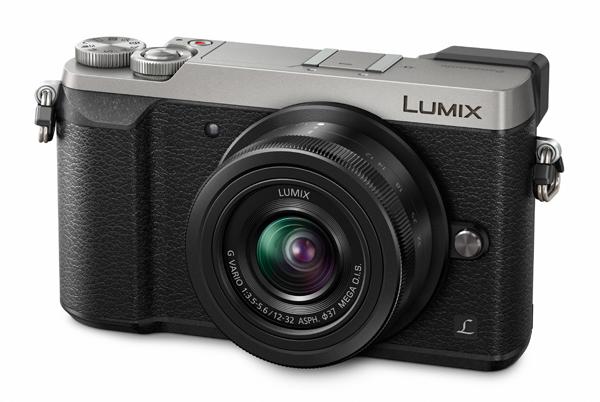 The Panasonic GX85 has the look and feel of a classic rangefinder 35, but it's an advanced Micro Four Thirds-format mirrorless camera that features a 16MP Live MOS sensor and a cutting-edge Venus Engine image processor that can capture 4K UHD video capture at 30 and 24 fps, provides a maximum full res burst rate of up to 10 fps with single-shot AF, 6 fps with continuous AF, and an 8MP still option at 30fps! The Panasonic GX85 has ISO sensitivity settings to ISO 25600, and excellent responsiveness thanks to its Depth-From-Defocus AF technology. The camera's 3.0-inch, 1.04m-dot tilting Touchscreen LCD monitor, and 90-degree 2.76m-dot EVF provide excellent viewing options, and can capture Full 1080p HD video at 60 fps. Other features: Dual Image Stabilization that leverages the camera's built-in 5-axis IS and the IS capabilities built into O.I.S Lumix lenses, built-in wireless connectivity with NFC, silent shutter mode, Auto HDR and Multi Exposure modes, and an ergonomic form factor.
Price: $597.99 in silver or black, with 12-32mm f/3.5-5.6 LUMIX G Vario f/3.5-5.6 ASPH and Lumix G Vario 45-150mm f/4-5.6 ASPH. MEGA O.I.S. lenses
Who's it for?: Sophisticated shooters seeking an attractive high-value, high-performance retro-look mirrorless compact to complement their DSLR systems. Video buffs looking for a wide range of 4K and Full- HD options.
Why I like it: Tough to beat on features per dollar, the Panasonic GX85's IS system is topnotch, it's a perfect fit for my smallish hands, and has styling reminiscent of a '50s classic.
More info here.
#6 Sony A7 II

The Sony A7 II is an older camera that's been succeeded by the A7 III, but it still provides plenty of room for entry-level enthusiasts to grow with its full-frame 24.3MP Exmor CMOS sensor coupled to an advanced BIONZ X image processor, an Enhanced Fast Hybrid AF system with 117 phase-detect and 25 contrast-detect sensors on the image sensor to provide superior focus tracking, 5-axis SteadyShot image stabilization with 4.5 stops of compensation for pitch, yaw, horizontal shift, vertical shift, and roll, and a full-res burst rate of up to 5 fps with continuous AF and AE. Other key features: a 3.0-inch 921k-dot tilting LCD monitor, a 0.5-inch 2.4M-dot XGA OLED Tru-Finder EVF, Full HD 1080p video recording at 60p, 30p and cinematic 24p, adjustable picture profiles, including the addition of the S-Log2 gamma setting with a dynamic range approximately 1,300% of the standard sRGB spectrum, a Quick Navi Pro direct access interface that displays all major shooting options on the LCD, built-in Wi-Fi with NFC, an advanced Sony Multi-Interface shoe, and robust magnesium alloy body construction.
Price: $998 with Sony FE 28-70mm f/3.5-5.6 OSS lens
Who's it for?: Serious shooters looking for an affordable full-frame mirrorless that offers most of the bells and whistles at an attractive price; Sony fans seeking a moderately priced E-mount backup camera.
Why I like it: The Sony A7 II mirrorless camera is a high-performance full-framer that delivers awesome image quality, a first rate IS system, and a great hi-res EVF, all in a solid magnesium body.
Full review here.
#7 Sigma sd Quattro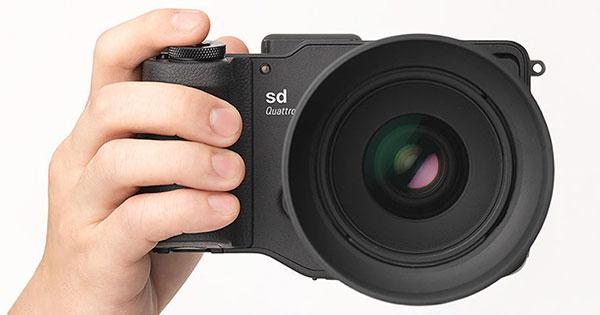 The Sigma sd Quattro is a unique mirrorless camera that combines Sigma's acclaimed 3-layer 29MP APS-C Foveon X3 Quattro CMOS sensor to deliver full color information at every pixel point without interpolation. Thanks to its impressive 1:1.4 RGB pixel ratio, the Sigma sd Quattro can create 19.6MP lossless compressed Raw images with superior color output, and a spatial resolution equivalent to a conventional 39MP Bayer sensor. Other features: Advanced Dual True III Image Processing Engine that allows continuous full-res shooting at 3.6 fps for 14 frames, at sensitivities up to ISO 6400, and enables Super-Fine Detail Mode, a bright 3.0 1.62M-dot LCD, plus a 2.36M-dot, 1.09x magnification electronic viewfinder. Its Hybrid AF System incorporates both phase-detect and contrast detect points with up to 9 selectable zones. The sd Quattro has a distinctive ergonomic shape, an intuitive, customizable control layout, and a Sigma SA lens mount. The standard Sigma 30mm f/1.4 DC HSM ART lens (45mm equivalent) provides very shallow depth of field for artistic effects, rounded aperture blades for enhanced bokeh, and focuses down to 11.8 inches for compelling close-ups.
Pice: $985.67 with Sigma 30mm f/1.4 ART lens
Who's it for?: Anyone that appreciates the distinctive film-like image quality captured by the Foveon sensor, especially art photographers.
Why I like it: Shooting with the Sigma sd Quattro at settings in the ISO 100-400 range is the closest digital equivalent to shooting Kodachrome film; despite its unusual form factor it actually handles very well once you get the hang of it.
Full review here.

FEATURED VIDEO