Panasonic Unveils Lumix GX85, a 4K-Shooting Compact Mirrorless Camera at a Lower Price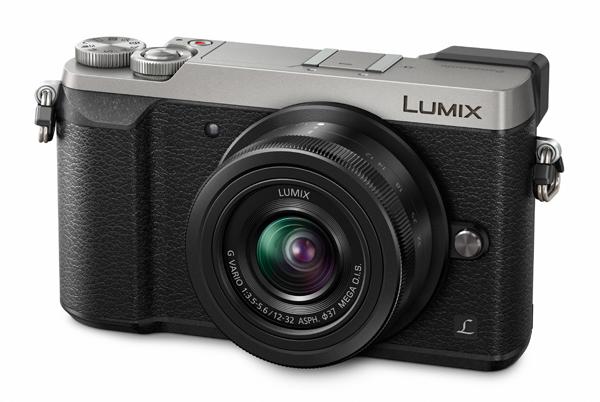 Panasonic announced the Lumix DMC-GX85 this morning, a 16-megapixel mirrorless compact system camera with a more affordable pricetag. The Panasonic GX85 is the follow-up to the Panasonic GX8, which was introduced last summer and is the flagship model in the Lumix mirrorless line. (Here's our review of the Panasonic GX8.)
Panasonic has eliminated the low pass filter in the new GX8, which the company says boosts the camera's "fine detail resolving power" by nearly 10% over other 16MP sensors. The Lumix GX85 also features a new 5-axis Dual I.S. (Image Stabilizer) for more effective suppression of blur. Combining an O.I.S. (Optical Image Stabilizer, 2-axis) and a B.I.S. (Body Image Stabilizer, 5-axis), the 5-axis Dual I.S. compensates for a larger range of movement than ever before, Panasonic said. This combination helps reduce blur in photo/video shooting from wide angles to telphoto, even in low light situations, the company said. The new Panasonic GX8 also features 4K video and 4K photo shooting.
The Panasonic Lumix GX85 also has a new electromagnetic drive in the shutter unit. The shock caused by the movement of shutter diaphragm is reduced and the shutter sound is also minimized with his feature, Panasonic said. The Contrast AF System features DFD (Depth From Defocus) technology and is designed for both speed and accuracy by exchanging the digital signal between the camera and the lens at maximum 240 fps, resulting in ultra-fast auto focusing of approximately 0.07 second. There's also a variety of AF functions including Face/Eye Detection AF, Pinpoint AF, One-shot AF and advanced Low Light AF enhance usability to comply with wide-ranging shooting situations.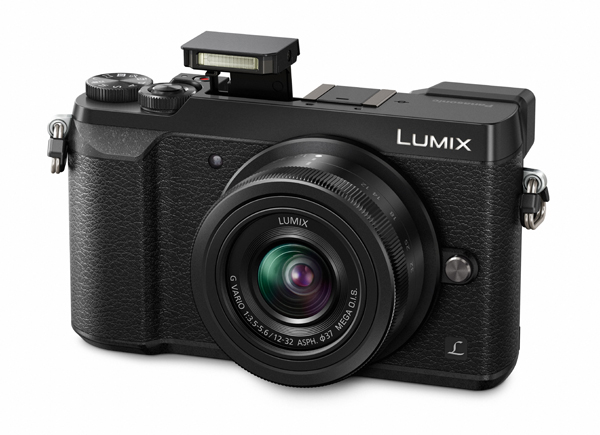 The GX85 has a LVF (Live View Finder) with 2764K-dot equivalent high resolution and approximately 100% color reproduction. This 16:9 Wide Screen LVF boasts approximately 1.39x / 0.7x (35mm camera equivalent) magnification and 100% field of view. The new 3-inch, approximately1040K-dot high resolution static-type touch monitor with approximately 100% of field of view tilts up by 80-degrees and down by 45-degrees.
The Panasonic Lumix GX85 features a new L.Monochrome mode in Photo Style that offers monochrome capture with rich gradation that's comparable to that of black-and-white film, Panasonic said. Focus Bracket and Aperture Bracket are also new additions to conventional Exposure Bracket and WB Brackets that allow users to choose the best shot later. There's also Wi-Fi connectivity, 4K video shooting and 4K Photo, which allows users to capture an individual photo opporutnity at 30 fps by extracting the most appealing frame.
Panasonic will also be selling a new compact External Flash DMW-FL200L (GN20) for $230. The DMW-FL200L offers 90-degree vertical bounce lighting and it can also be used as LED light when video recording. It also features wireless shooting capability.
The Panasonic Lumix GX85 goes on sale at the end of May 2016 for $799.99 in both silver and black versions with a 12-32mm kit lens.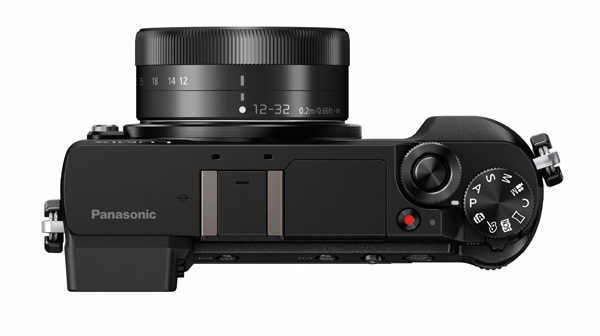 FEATURED VIDEO