Panasonic Launches 20.3MP GX8 Mirrorless Camera with Dual Image Stablizer & 4K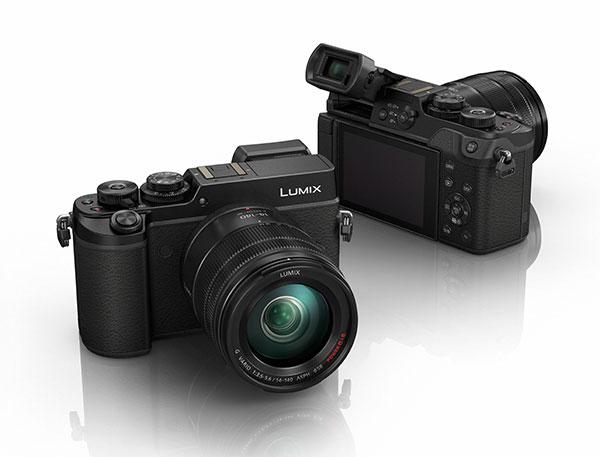 Panasonic just unveiled the 20.3-megapixel Lumix DMC-GX8, which features dual I.S. (Image Stabilizer) technology and 4K Video/Photo shooting. This splash/dust-proof camera is the flagship model in Panasonic's Lumix mirrorless camera line.
Panasonic also introduced the Lumix DMC-FZ300 camera, which features a 24x, F/2.8 optical zoom lens and a tough, splash/dust-proof camera build, and announced it's coming out with "Post Focus" technology and developing two new lenses: a Leica DG 200-800mm and LUMIX G 25 mm/F1.7.
The Panasonic DMC-GX8 mirrorless camera adds Dual I.S. for the first time in Panasonic's Lumix G series to help correct for vibration and produced sharper images. The Body I.S. and Lens I.S. can be switched in the LUMIX GX7 but both Body I.S. and Lens I.S. work at the same time to take maximum advantage of both stabilizers not only in wide angle but also with telephoto, Panasonic said. The company claims almost any type of vibration can be effectively suppressed with this image stabilization system featuring max.3.5x (wide) / 1.5x (tele) wider correction angle. As a result, you can get crisper handheld shots in low-lit situations.
The new 20.3MP Digital Live MOS sensor, which is in the smaller Micro Four Thirds format, in the Lumix GX8 is designed to excel in response, sensitivity and dynamic range. The camera's Venus Engine image processor speeds up the camera thanks to a quad-core CPU that performs faster signal processing. The Pansonic GX8 can shoot at maximum ISO of 25,600. The Panasonic GX8 is capable of high speed burst shooting at 8fps (AFS) / 6fps (AFC).
The Panasonic GX8 is capable of shooting high-resolution 4K (QFHD) video in 3840x2160 at 30p(60Hz) or 24p in MP4. With the camera's 4K video recording ability, users can also capture photo opportunities at 30fps in 8-megapixel equivalent resolution to save it as a 4K Photo. It is easy to get 4K photos with three 4K Photo modes; 4K Burst Shooting, 4K Burst S/S (Start/Stop) and 4K Pre-burst. (This 4K Video/Photo technology is also in the Panasonic G7, which was announced earlier this year.)
The Panasonic Lumix GX8 has a large, tilt-able LVF screen on back that boasts the highest ever magnification ratio of approx.1.54x / 0.77x (35mm camera equiv.) in the LUMIX G family of digital cameras. It also features 2,360K-dot high resolution and 100% field of view. High-precision, high-speed dual OLED (Organic Light-Emitting Diode) displays are adopted for both LVF and rear monitor, achieving high speed response with minimum time lag of less than 0.01 sec as well as 10,000:1 high contrast.
The free-angle 3-inch 1,040K-dot rear monitor supports comfortable shooting even at a vertical angle. For quick, intuitive operation, a range of functions are allocated to the dials and buttons.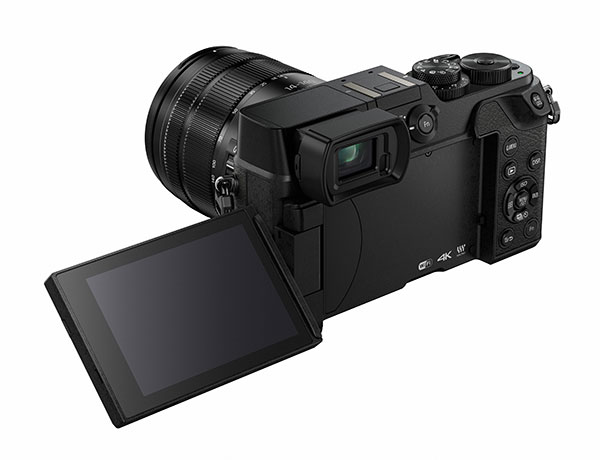 The Contrast AF System features DFD (Depth From Defocus) technology and is designed to excel in both speed and accuracy by exchanging the digital signal between the camera and the lens at max. 240fps, resulting in fast autofocus of approx. 0.07 sec. A variety of extensive AF functions including Face/Eye Detection AF, Pinpoint AF, One-shot AF and advanced Low Light AF enhance usability for a variety of shooting situations.
Thanks to the connectivity of Wi-Fi with NFC (Near Field Communication), users can connect the camera to their smartphone and/or tablet to expand the flexibility in shooting/storing/sharing images.
Finally, the Panasonic GX8 has a durable, rugged design of a magnesium alloy die cast frame that is both dustproof and splashproof.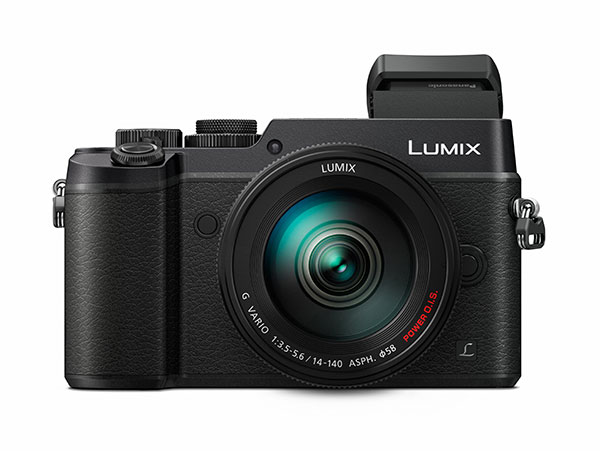 The Panasonic Lumix GX8 will available in mid-August in two versions: all black and silver top with a black bottom. The price will be $1199.99, body only.

FEATURED VIDEO