Panasonic Intros FZ300 with 24x, F/2.8 Optical Zoom and Rugged, Splash/Dust-Proof Design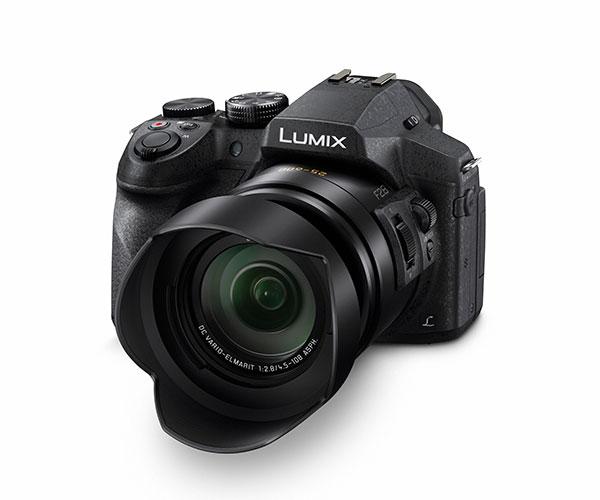 Panasonic just introduced a new superzoom camera: the Lumix DMC-FZ300, which features a 24x, F/2.8 optical zoom lens and a tough, splash/dust-proof camera build. In 35mm equivalent, the Panasonic FZ300 has a 25-600mm built-in superzoom lens. (The camera is the successor to the FZ200, which had a similar lens.)
The new Panasonic Lumix FZ300 adds 4K ultra high definition capture which allows for 4K Photo and 4K video recording.
The fast F/2.8 aperture with 600mm on the Panasonic Lumix FZ300 makes it possible to clearly capture moving subjects at a high shutter speed even at a great distance. This had not been achieved by any digital compact camera except for the LUMIX FZ200. The splash and dust proof capability make the LUMIX FZ300 a solid, all-around camera for sports, outdoor and events.
The 12.1-megapixel High Sensitivity MOS sensor and the new Venus Engine image processor in the Panasonic Lumix FZ300 enable photographers to shoot high quality images even at higher sensitivity, recording up to ISO 6400 with higher resolution and good color reproduction.
The Panasonic Lumix FZ300 is capable of recording smooth, high-resolution 4K (QFHD ) video in 3840x2160 at 30p (60Hz) or 24p in MP4. Taking advantage of 4K video recording performance, users can capture fleeting photo opportunities at 30fps in 8-megapixel equivalent resolution. Three new, exclusive functions are newly integrated to capture very brief or unexpected photo opportunities; 4K Burst Shooting, 4K Burst S/S (Start/Stop) and 4K Pre-burst. These functions help capture images without missing that spur-of-the-moment shot, by grabbing the exact frame you want out of a 4K burst file. To enhance the 4K shooting experience an upgraded touchscreen has been added.
The Panasonic FZ300 integrates a large, bright 1,440K-dot OLED (Organic Light-Emitting Diode) LVF (Live View Finder) with approx.100% field of view in 4:3 aspect ratio. It boasts 0.7x magnification and high contrast at 10,000:1 together with solid color reproduction.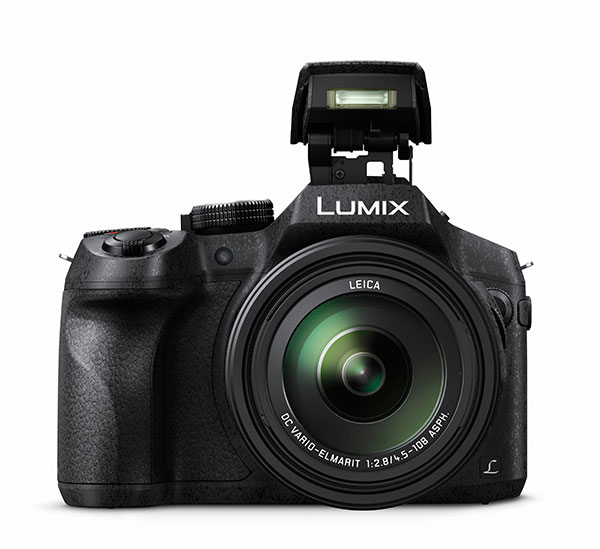 The Panasonic FZ300 integrates the DFD (Depth From Defocus) technology to achieve ultra-high-speed AF of approx. 0.09 sec. It contributes to high speed burst shooting at 12 fps. With Wi-Fi connectivity, users can connect the camera to their smartphone / tablet to expand the flexibility in shooting/storing/sharing images.
The Panasonic FZ300 goes on sale in mid-October in black for $599.99.

FEATURED VIDEO