Fujifilm X-T100 Mirrorless Camera Review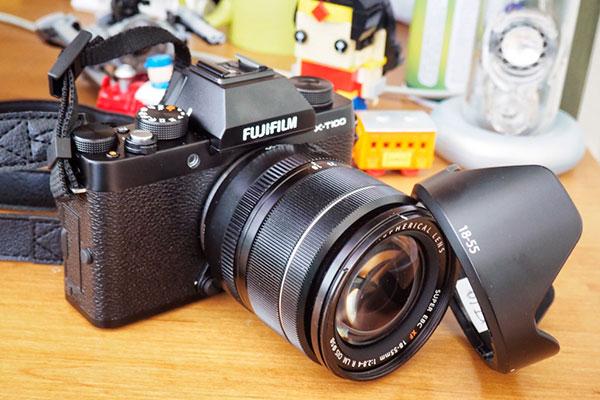 I was introduced to Fujifilm's mirrorless cameras back in 2012 during a press conference that launched the Fujifilm X-Pro1. During the press conference, a Fujifilm representative told Shutterbug's former editor and myself they planned to be number three in camera sales, something that may have surprised Sony. To be fair, May 2018 camera sales in Japan showed the Fujifilm X100F firmly in second place.
The last Fujifilm camera I tested for Shutterbug was the S100FS in 2008 so I was excited to get my paws on the compact and retro-style X-T100, which is fitted with a 24.2MP APS-C sensor and weighs under a pound. Here's what I thought of Fujifilm's latest mirrorless camera.
First Impressions
The Fujifilm X-T100 ($599) looks like a small DSLR, reminding me of the Olympus E-M10 Mark III ($574), which also features heritage SLR styling. The Fujifilm X-T100 is 0.5mm narrower, 0.6mm taller and 2.1mm thinner than Oly's mirrorless camera but weighs 1.3 ounces more, adding to its more substantial feel.
Where the Fuji differs most from the E-M10 Mark III is sensor size. Olympus uses a 17.3 x 13 mm Micro Four-thirds sensor, while the Fuji has a 23.5 x 15.7 mm APS-C sensor producing a 1.5x crop factor. What we have here folks is the photographic equivalent of the original Pontiac GTO; a big engine inside a small body. Let's look under the hood.
The Fujifilm X-T100's 24.2-megapixel sensor offers a native sensitivity range of ISO 200-12,800 but can be expanded to ISO 100-51,200. While expanded settings lead to inevitable image quality compromises, sometimes you have to get the shot. The X-T100's 91-area hybrid autofocus system uses phase-detection and contrast-detection points and the AF snapped quickly into place under real world conditions.
The Fujifilm X-T100 offers a continuous shooting rate of six frames per second (fps), as well as a 4K Burst Shooting mode, allowing you to shoot 8MP stills at 15 fps to capture fast paced sports moments. UHD 4K video can be recorded at 15p, with Full HD 1080p recording possible at 59.94p, 24p, and 23.98p frame rates.
Body design incorporates a three-inch tilting touchscreen LCD that Fuji says you "can face forward for accurately composing selfies," which tells you something about the X-T100's intended audience for this camera. Build quality of the top mounted dials have a nice feel and construction that's one notch less than perfection but there is a separate, knurled knob for exposure compensation, something I appreciated.
Bluetooth and Wi-Fi let you wirelessly share imagery from the Fujifilm X-T100 to a mobile device. The X-T100's is available in champagne gold, dark silver or black, like the model I tested.
The Fujifilm X-T100's Film Simulation modes include Fuji's own Provia, Velvia, and Astia, along with Classic Chrome, PRO Neg and Monochrome. Missing is Fuji's Neopan 100 Acros black-and-white film, which they're discontinuing in October. Fortunately, it can be emulated with Alien Skin's Exposure X3 software. Other image enhancement options are available in the camera's Advanced Filter menu that includes ten filters Instagram fans should love.
Lens Tested
The Fujifilm X-T100 with a XC 15-45mm f/3.5-5.6 OIS PZ kit lens is priced at $699. In an interesting pricing confluence, instead Fuji loaned me a XF 18-55mm f/2.8-4 R LM OIS Fujinon Aspherical lens ($699) producing the focal length equivalent of 27-84mm. Measuring 2.56 x 2.77-inches and weighing 10.93 ounces, it's larger and heavier than the kit lens that weighs 4.76 ounces.
To prevent aberration and produce accurate colors the XF 18-55mm's design includes three aspherical lens elements and one abnormal dispersion element. The lens has built-in optical image stabilization (OIS); there's no in-body image stabilization (IBIS) in the Fujifilm X-T100.
Fuji doesn't rate how many stops that OIS assists but even at 1/15 sec, I was occasionally unable to get sharp images, so maybe that was just me. The lens focuses as close as 11.8 inches but I think this is conservative and I shot many subjects while getting focus confirmation closer than that specification. The lens has a 58mm filter size so a protective filter, like Hoya's EVO Antistatic UV filter ($56.90) won't break your piggy bank. Fuji includes a nicely made lens hood.
The XF 18-55mm lens has a two-position switch on the barrel that lets the camera to control the aperture setting or you can manually control the lens opening with a metal ring, just like a real lens. Initially I thought I'd only use the manual ring for my brick wall test (coming up) but after switching to "A" mode I much preferred controlling the aperture with the lens ring. It just seemed more natural.
Like most variable aperture lenses that have a f/2.8 maximum aperture, this number is illusionary and quickly disappears after zooming just a few millimeters past 18mm into f/3.2 and then f/4. On the other end of the focal length range, maximum aperture at 55mm is f/4. Deal with it.
Off to my wall of well-laid bricks: My response when looking at the first image on my monitor shot at 18mm and f/2.8 was that "it's perfect" with no barrel or pincushion distortion. There was also no vignetting in the corners, sharpness corner-to-corner was dead-on and no need to look for an aperture "sweet spot" so I didn't. At 55mm and f/4, the results were identically perfect. The XF 18-55mm f/2.8-4 R LM OIS is an amazingly capable lens on many levels that easily justifies is price tag.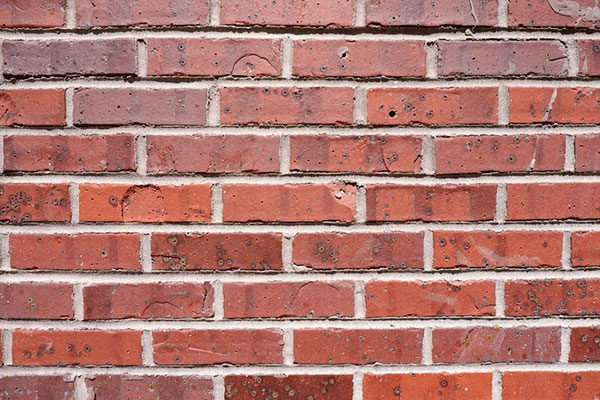 In the Field
One of my favorite spots for camera testing is the gazebo in O'Brian Park in Parker, Colorado and that's the first place I took the Fujifilm X-T100 for its initial outing. Ergonomics are highly subjective, and while I have US Medium hands, the X-T100 never felt comfortable, especially the shutter release placement.
The release has a decidedly mechanical feel that requires slightly more effort than other mirrorless cameras to go through the depress-focus-click cycle. My wife Mary, who has US Small hands, liked the camera's "feel" and found the ergonomics intuitive. A detachable grip, about the size of Nosferatu's fingernails is included for "improved handling." The grip didn't make much difference to me but try it, you might like it.
The articulation of the Fujifilm X-T100's rear-mounted LCD preview screen seems needlessly complex but is nevertheless useful for shooting low down as I often do at car shows or "Hail Marys" over crowds. The LCD is also difficult to see on a sunny day and gave little hint of how really great the images looked when viewed on a good monitor.
The 0.62x-magnification OLED electronic viewfinder is admirably large and initially seemed slightly dim and a bit blue, especially when compared to the LCD screen. That was easily fixed using the Screen Setup menu that lets you adjust EVF brightness (it was set at minus one) and color. So, while it may be painful for some shooters, please read the manual if you encounter a feature you don't like/understand.
On another blisteringly hot day I headed to 17 Mile House Farm Park, where almost immediately I tried out the Fujifilm X-T100's Film Simulation modes. This was quickly followed by my channeling Jason Lee channeling Walker Evans to shoot some monochrome images around the farm.
The Fujifilm X-T100 has four black and white modes: monochrome, monochrome with red filter, monochrome with yellow filter and monochrome with green filter as well as sepia. The image quality of all of the photographs I shot that morning were, what can you say, perfect. This may be the best SOOC (Straight Out of the Camera) mirrorless camera I've ever used, thanks in large part to the high-quality, APS-C sensor used in the X-T100.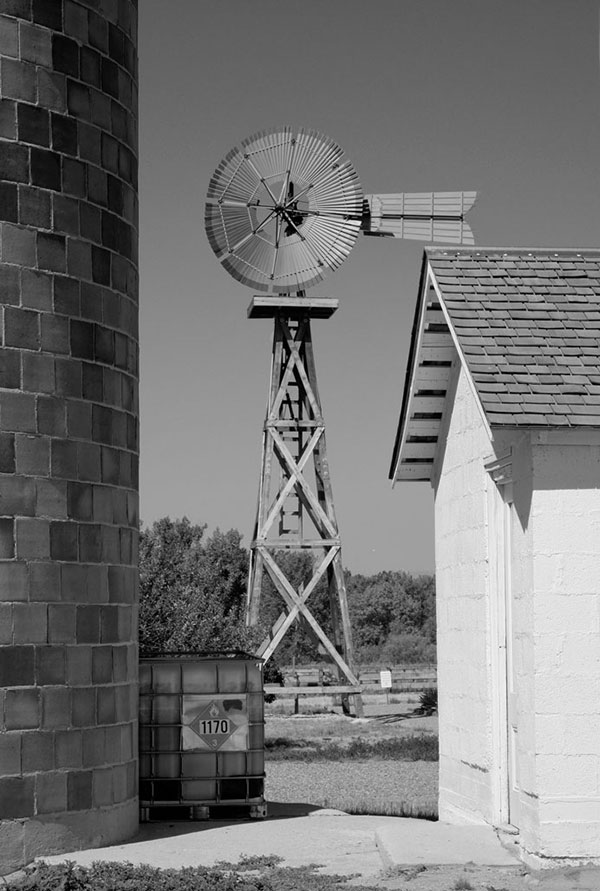 Unlike the film effects wheel on the front of Olympus' Pen F, you'll have to dig into menus with the Fuji to get to the Film Simulation modes. Alas the Fujifilm X-T100's complex and detailed menu structure does not encourage easy browsing.
The upside of that complexity, of course, is that you can customize the camera to suit your specific needs. The downside, although the LCD itself is large, is that the menu design and the use of small fonts make it feel cramped. Both LCD and viewfinder use an analog style display that I'm betting pixel peepers will love. Me? Not so much.
The Fujifilm X-T100's built-in flash (GN 16.4/ISO 100) automatically balances output depending on what you're trying to photograph. In most cameras, popping up the flash activates it while menus options let you apply red eye reduction or control output intensity.
Fuji buries its flash options in the Fujifilm X-T100's control section, aka the wrench menus (there are three), and for some reason conflates flash with sound? To shoot with flash you need to go into the "wrench 1" menu and change the setting from off to on. Or from on to off.
I never quite figured it out even after reading a 222-page manual that lacks an index, something that would have made uncovering these little details easier. After doing research I found other Fuji mirrorless camera users are confused on this subject as well. So, if your Fujifilm X-T100's pop-up flash pops up but doesn't flash, now you know what to do.
The Fujifilm X-T100 uses a NP-W126S lithium-ion battery that Fuji says produces "up to 430 shots per charge" and I never ran out of power unexpectedly. No charger is included; instead there's a cable and transformer/adapter for charging the battery in-camera. I don't like this method, because you can't have another battery charging while shooting the camera.
The lack an external charger with a camera is not all that unusual these days. My Lumix GX85 didn't have one but I found a third-party charger for ten bucks. To charge the Fujifilm X-T100's battery externally, you can always spring for Fuji's BC-W126 ($59) charger.
This particular lens/body combination as tested may be a good idea for an existing Fuji shooter or advanced amateur but the lens costs as much as the X-T100 and weighs 1.45 pounds compared the camera body's weight of 15.8 ounces. A Fujifilm X-T100 with XC 15-45mm f/3.5-5.6 OIS PZ kit lens is more affordable for the new mirrorless shooter only and weighs 1.28 pounds and might be a better choice.
Conclusion
For photographers who prefer to do as little editing on their photos as possible, the image quality direct from the Fujifilm X-T100's CMOS sensor is, in a word, remarkable. JPEG files straight out of the camera exhibit beautifully rendered and natural looking color and Raw files can be processed in camera. While I found the Fujifilm X-T100's ergonomics less than perfect, it wouldn't be a deal breaker considering the topnotch image quality this small camera produces. If the size, price and image quality—and there's lots to like about the X-T100—appeal to you, make sure you handle it before plunking down your credit card. The Fujifilm X-T100 literally provides big camera images at an affordable price in a compact package
Joe Farace is co-founder of the Mirrorless Photo Tips blog. If you would like to see the kind of mirrorless and related equipment that's in his gear closet, visit www.joefarace.com or www.joefaraceshootscars.com and click on "Gear."

FEATURED VIDEO