5 Fun Photo Hacks That Will Help Get Your Images Noticed (VIDEO)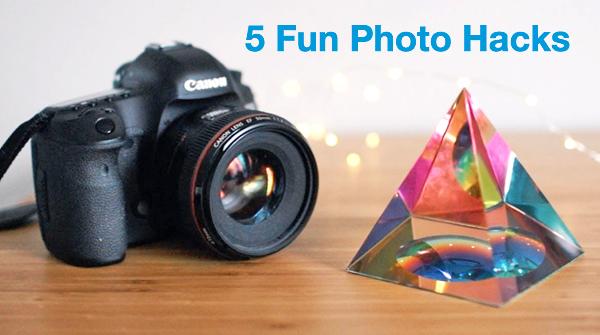 When the creative juices stop flowing, it's time to try something different. And the five fun photo hacks in the video below will definitely give you a boost.
Portrait photographer Jessica Kobeissi came up with these fun and easy hacks, designed to give photographs a unique look. She uses props you may already have at home, and if not, she provides links in the description below the video for purchasing the affordable items online.
Kobeissi demonstrates how an iridescent glass pyramid "suncatcher" adds interesting effects to portrait photos. She also uses a simple "moon lamp" to light up a model, and a disco ball to throw glittering highlights into a scene.
The other photo hacks in this 90-second video are just as effective, so take a look, and get those creative juices flowing again.
There are more helpful tips on Kobeissi's YouTube channel, and in her recent portrait tutorial, explaining how to overcome a fear of photographing strangers on the street.

LATEST VIDEO