Don't Be Shy: Here's How to Shoot Charming Portrait Photos of Total Strangers on the Street (VIDEO)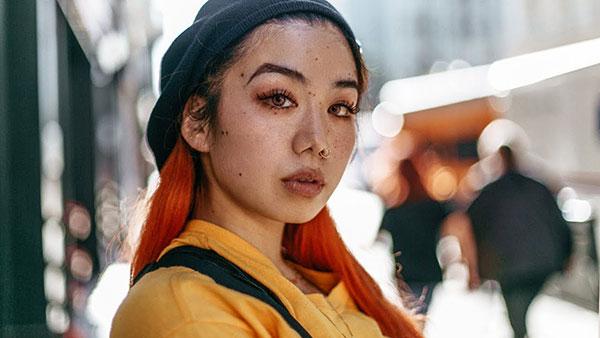 One of the hurdles of becoming a good street photographer is gaining enough confidence to photograph people you don't know. In this interesting video, you'll pick up some tips by watching three photographers offering free portraits to total strangers.
Fashion photographer Jessica Kobeissi joins two like-minded shooters from Mango Street, Rachel Gulotta and Daniel Inskeep, as the three visit a local park and offer their services to skeptical passersby. Before heading to the shoot, the photographers each make a sign they hope will break the ice with random portrait subjects.
If you want to try something like this yourself, Kobeissi suggests taking along model releases in case you want to publish the photos or share them online. Even though she's an experienced photographer, this project makes Kobeissi a bit nervous, and she says "I feel like I'm about to ask someone out for prom."
Before they begin, the photographers are advised by a police officer that a permit is necessary for shooting in the park. So the trio goes to Plan B and heads for the street. The interactions between Kobeissi, her friends, and their subjects are amusing to watch. And once everyone loosens up a bit, they make some pretty nice impromptu photos.
You can find more fun stuff on Kobeissi's YouTube channel. And before you hit the streets yourself, be sure to look at our earlier story about how another photographer turned skeptical strangers into friends while shooting their portraits.

FEATURED VIDEO