Street Photographer Turns Awkward Strangers Into Affectionate Friends in Touching Portrait Sessions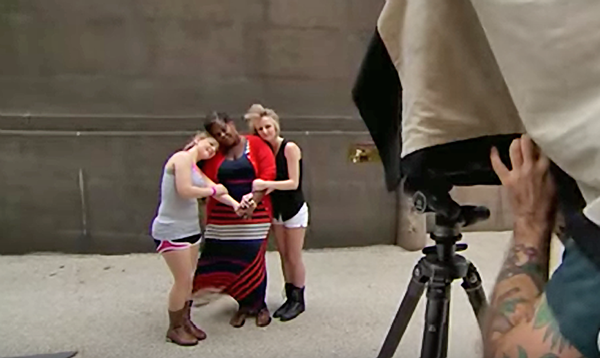 NY-based photographer Richard Renaldi embarked on his "Touching Strangers" project in 2007, in which he has complete strangers pose together for an affectionate portrait. Since then he's set up his 8x10 view camera in cities across the U.S. and asked passersby to interact as though they were close friends or loved ones.
In the charming CBS News video below, Renaldi's impromptu "models" at first seem bewildered, then somewhat uncomfortable, and ultimately rather intimate. As one young poetry teacher said of a 95-year-old fashion designer with whom he was paired, "I actually felt like I cared for her."
Perhaps the moral of the story is that strangers are merely friends we have yet to meet.
After watching the video, you can read more about the project and explore Renaldi's images on the "Touching Strangers" website.

FEATURED VIDEO