3 Tips for Shooting Better Smartphone Video
These days anyone can shoot videos with their smartphone. But can anyone stand to watch them? Too many spontaneously spawned vids shake like a belly dancer on uppers. Here are three surefire ways to hit the brakes on the shakes and improve the quality of your personal small-format movies.
Movies don't have to move—that's just their name. However, some should be served with Dramamine. It's not your fault, though. By their very design, phones with average intelligence and even smartphones encourage bad habits. Let's rein those in, right now.
1. Tuck in those elbows.
Smartphones must be held several inches away from the face in order to compose, zoom and so forth. This encourages unsteady posture. But that doesn't mean your elbows should be sticking out like the wings of a gander coming in for a landing. Glue your triceps to your ribs (figuratively, although I suppose you could do literally as well) and you'll increase your overall stability many fold. You might even look thinner.
If you're filming a moving subject—a racehorse galloping by, for instance—keep those elbows in and rotate at the waist. So much can be gained simply by improving work habits. And follow this advice when shooting with a real camera, too.
2. Use a Joby GripTight ONE GP mini-tripod.
This is a go anywhere, grab anything pocketsize tripod that seizes your smartphone and holds it as still as a mouse on the set of a cat food commercial. It stands about 6.5 inches and weighs only 2.5 ounces. Perfect for use on tabletops, car fenders and even wrapped around tree limbs or bicycle handlebars.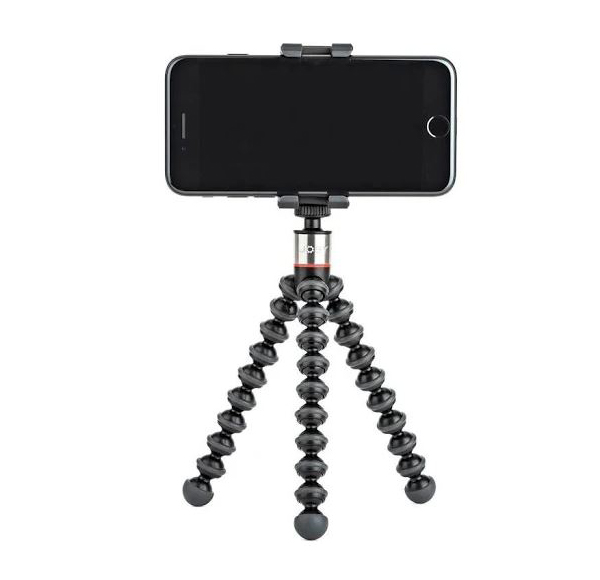 The Joby GripTight ONE GP costs about $25 and can be ordered from Adorama and other camera retailers.
3. Steadicam Volt for professional results.
Professional-looking results for less than $100? Yes—at least that's what the price is at B&H as this is written (regular price is still quite reasonable). If you post on YouTube, use video clips in your job or otherwise need high quality results, take the plunge and buy this tiny Steadicam.
The Steadicam Volt is a 3-axis gyroscopic stabilizer that supports a smartphone or GoPro in a rock-solid, handheld platform. It even provides haptic feedback (pulse vibrations) and is powered by two rechargeable lithium ion batteries (included). Works in manual mode even after the batteries are depleted and comes with smartphone app for Android and iOS, battery charger, USB charging cable, balance weights and a case.
This product is from Tiffen, guys who know a thing or two about video. In fact, their filters and lighting products are often acknowledged by the Motion Picture Academy with special technical achievement awards.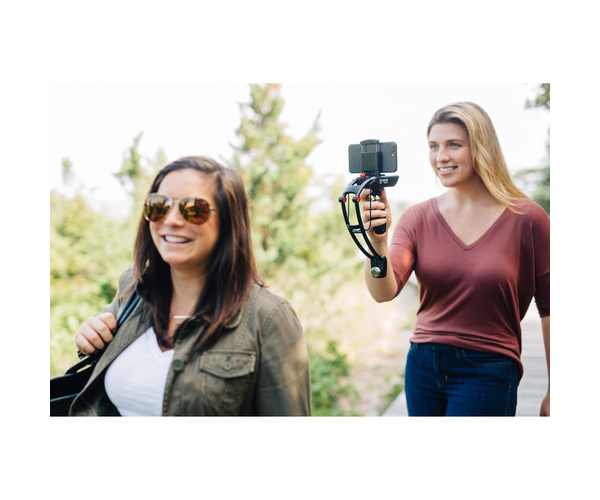 Conclusion
Will stabilizing your smartphone videos make them more watchable? For certain, stabilization will make them less unwatchable. You can improve composition, audio, post-production and other aspects by mastering the techniques you can read about in the how-to articles on our website.
—Jon Sienkiewicz

FEATURED VIDEO