Winners Announced for the 2016 International Travel Photographer of the Year Competition
The Travel Photographer of the Year (TPOTY) competition showcases the finest travel images from across the globe, and the winning photos from this year's contest are absolutely stunning as always. Photographers from 123 countries submitted images in a wide range of categories.
Portuguese photographer Joel Santos took the overall crown and was named Travel Photographer of the Year based upon portfolios he entered in both the Land, Sea, Sky category and the Journeys & Adventures category. He took the candid image you see above of a fisherman on Lake Bosumtwi in Ashanti, Ghana.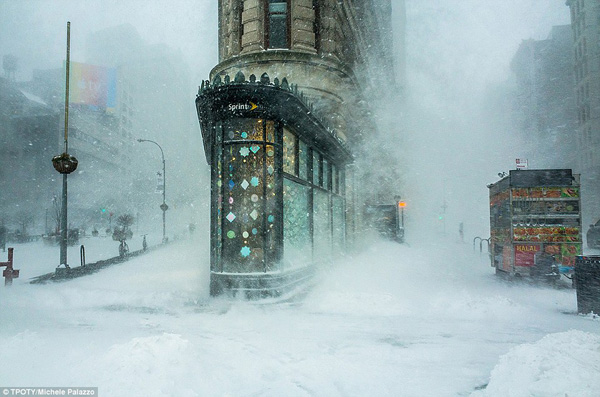 Michele Palazzo from Italy won the Cities: Architecture & Spaces category for her imposing image of New York's Flatiron building during a raging snowstorm.
Chinese photographer Ruiyuan Chen submitted an impressive portfolio with portraits of the impoverished Yi people living in China's Daliang Mountains. The image you see here of an elderly man smoking helped him win the Mankind Portfolio category.
A Best Single Image was also chosen in the Mankind category, and this award went to British photographer Jeremy Woodhouse. His winning photograph, taken of an old woman cutting grass to feed her livestock, was captured in Coltesti, Romania.
Another British photographer, Craig Easten, won an award for his Land, Sea, Sky Portfolio. He took the stark photograph below of a Buddhist monk walking along West Kirby Marina Lake in Merseyside, England.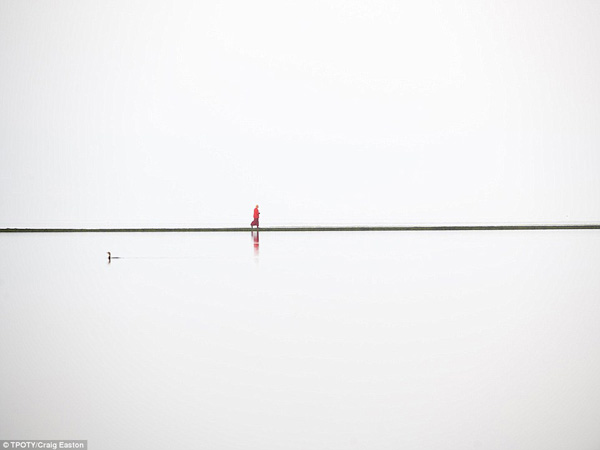 Many of the honorable-mention photographs were quite spectacular, including this image by Martin Siering of Germany. He made this shot of the erupting Batu Tara volcano on Indonesia's Komba Island for the Land, Sea, Sky category.
You can read more about the TPOTY awards on their website, which also includes a gallery of the winners. And remember, it's not too soon to begin planning for the 2017 competition.

FEATURED VIDEO