Which Cameras Do Nikon Users Like Best & How Do They Use Them? See the Surprising Results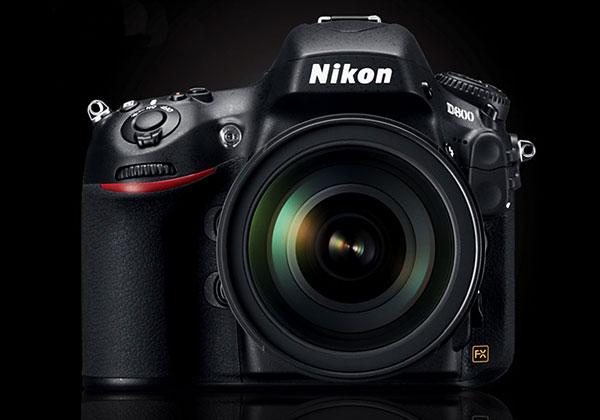 To help celebrate Nikon's 100th Anniversary celebrations, stock photo company depositphotos has analyzed millions of files from its stock photo library and released some very interesting statistics regarding Nikon usage throughout the world.
These infographics from depositphotos illustrate which Nikon cameras are the most popular, the months Nikon users do the most shooting, what kind of images they photograph most, and which images were the best sellers. The first graphic below reveals the 8 best-selling camera beginning with the Nikon D800.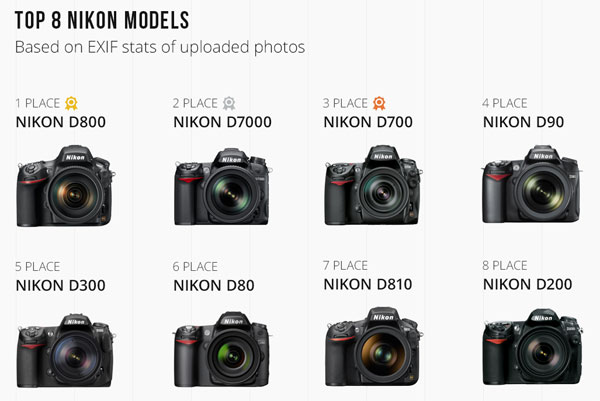 The second infographic reveals interesting information regarding the busiest months for Nikon shooters, and you'll see that almost 73% of photos takes with Nikon cameras were shot in autumn and winter.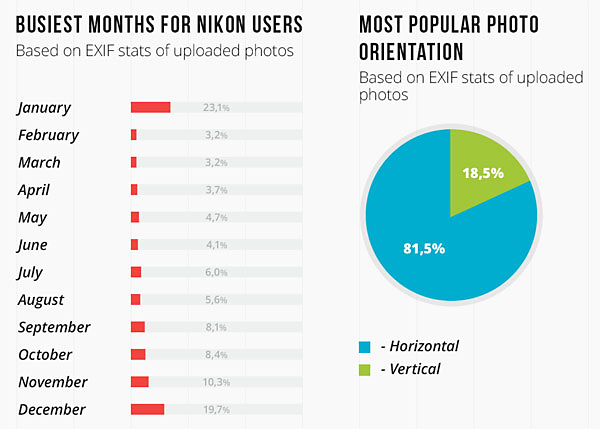 What type of scenes do you think Nikon users photograph most? If you guessed people pictures you'd be correct, but you may be surprised and what category came in second. Take a look at the graphic below.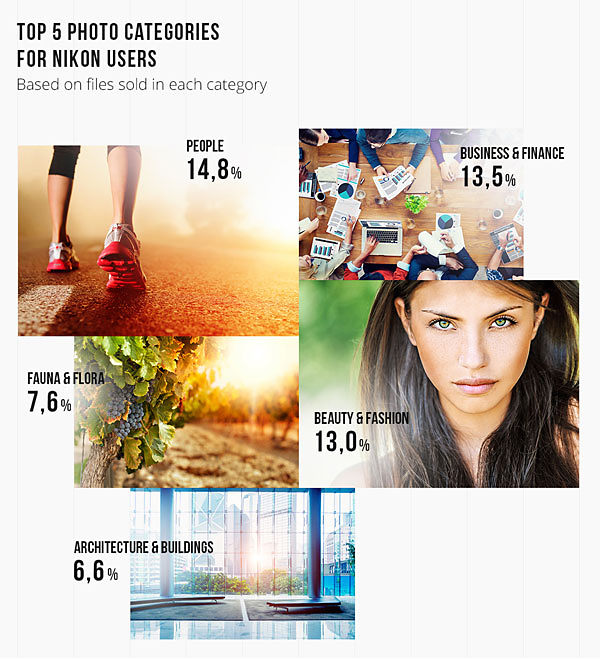 Finally, the graphic below reveals the top five best-selling photographs made by Nikon cameras.
Be sure to check out our earlier story announcing special-edition cameras and lenses released by Nikon to commemorate their 100th Anniversary.