Ricoh Intros Pentax KF: Mid-Range 24.2MP APS-C DSLR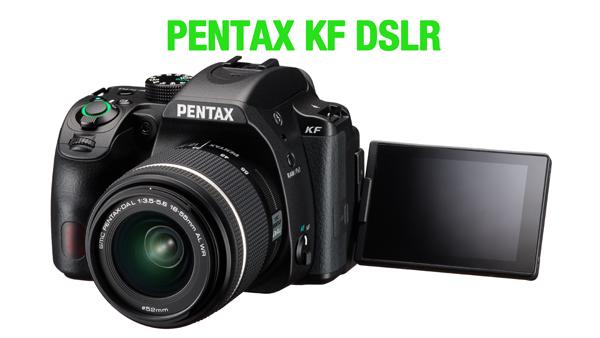 It's been awhile since Ricoh has updated the mid-range of the Pentax DSLR line, and they've just done so with the new 24.2MP KF, targeted at enthusiast photographers. The powerful yet easy-to-use model boasts the highly regarded Pentax dust and weather-resistant construction in a compact package.
Ideal for those looking for a new DSLR with a host of popular features, the KF is also a great choice for those stepping up from a compact camera or smartphone. Like the six-year-old Pentax K-70 mid-tier model it replaces, the KF features dependable, rugged construction for shooting outdoors in all kinds of weather. It's also said to be a reliable tool in temperatures down to 14°.
Like the earlier K-70, the KF utilizes a pentaprism-type optical viewfinder with a nearly 100% field of view, and in-body image-stabilization with 4.5 stops of compensation.
As compared to the older K-70, the Vari-angle LCD monitor on the new Pentax KF receives a welcome 12.5% boost in resolution to 1,037,000 dots. Despite boasting the same durable magnesium chassis of the earlier K-70, the KF is slightly lighter thanks to new internal components, with a weight of only 625g.
The Pentax KF features three new SATOBI custom-image modes that give photos a vintage 60s and 70s look. The camera also includes two new "Special Edition" image modes for additional creative effects.
One design choice that will be popular with more advanced users is the double e-Dial system that's identical to that used in top-of-the-line Pentax DSLRs. At the heart of the KF is the highly regarded Pentax SAFOX X AF sensor module that delivers fast and precise subject acquisition in light levels as low as -3EV.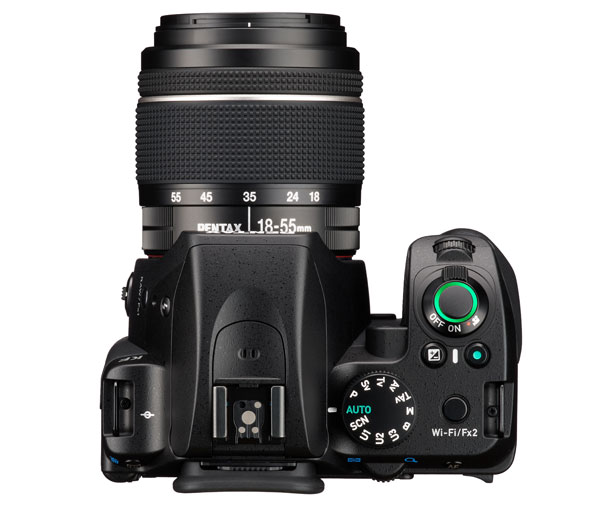 The KF features a full range of exposure modes and other creative options for experienced users. At the same time, the camera provides full automation for beginners. Interesting, the utility software that formerly appeared on a CD bundled with Pentax cameras, is now conveniently built into the KF
Pentax boasts about the new camera's low-light capability, thanks in part to the KF's top ISO of 102,400. Making a nod to newer technology, the KF's included battery charger now utilizes a USB-USB-C connection.
In addition to traditional black, the KF body comes in two color variations—Crystal Blue and Crystal White.
The new Pentax KF will be available by the end of this month at a body-only price of $900. You can find more details and photos on the company's website.

FEATURED VIDEO