The DSLR Strikes Back! Why "Mirrored" Cameras Still Matter in 2020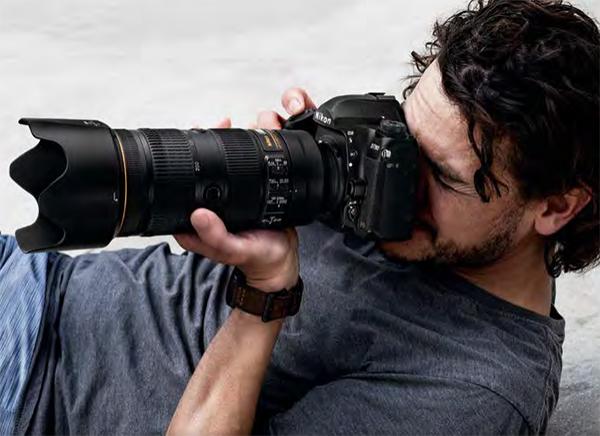 The recent CES 2020 show in Las Vegas showcased the usual profusion of smart tech and AI-empowered gadgets, so few expected that the most most exciting news in the imaging world would come in the form of two new back-to-the-future full frame DSLRs from Nikon and Canon. Some of the specs of the spectacular ultra-high-speed pro flagship Canon EOS-1D X Mark III had already been announced at Photo Plus this past fall, so the intriguing pro/enthusiast Nikon D780 was a real showstopper— proof of the viability of the optical viewfinder DSLR concept even in this age of mirrorless dominance.
It's noteworthy that both of these ingenious new DSLRs incorporate significant elements taken from mirrorless playbook, such as multi-point hybrid AF systems covering nearly the full frame, enhanced Live View options, 4K 30p and/or 4K 60p video capture, and Log Gamma and Hybrid Log Gamma (HLG) options for greater color grading control in post, and the ability to generate HDR content. Indeed, imaging mavens have coined the term "Hybrid DSLRs," to describe these new generation DSLRs bursting with mirrorless tech, suggesting that they embody the time-honored adage, "If you can't beat 'em, join 'em."
Optical vs. Electronic Viewfinders
Both these remarkable new DSLRs retain the signature feature of the species—a traditional optical eyelevel viewfinder that uses a flip-up reflex mirror behind the lens to reflect the image into a solid glass pentaprism that displays it right side up, and right way round in the viewfinder eyepiece.
This is a completely different system from the EVF used in mirrorless cameras, which works by taking a live feed directly off the image sensor and presenting it in the viewfinder electronically as a hi-res digitized image. EVFs have the advantage of displaying exposure and color corrections in real time and they boost the gain to remain viewable even in extremely dim light.
Optical viewfinder fans extol the "realism" and "authenticity" of the DSLR's viewing image, observing that they "show things naturally, as they look to the naked eye." The bottom line: Both systems are highly developed and very effective so it's really a matter of personal taste. Not surprisingly DSLR fans tend to favor optical viewfinders. While the Canon 1D X Mark III and the Nikon D780 both have sophisticated multi-function LCDs that can be used to view and track the subject neither one provides an eye-level EVF.
6 Great DSLR Advantages

Today's best mirrorless cameras provide awesome capabilities and have inherent advantages over DSLRs in terms of sheer speed, and the ability to process AF, AE, and other data simultaneously during the exposure. However, DSLRs also have their plus points, which is why they're still a viable alternative for serious shooters. Here are 6 worth considering.
1. Handy Form Factor
DSLRs are generally larger and heavier than comparable mirrorless cameras, but they typically provide excellent handheld balance with a wide variety of lenses, a highly evolved ergonomic form factor that's comfortable and secure, and convenient traditionally placed controls. This combination of elements appeals to a broad spectrum of contemporary shooters, especially traditionalists.
2. Older Lens Compatibility
Anyone with a collection of lenses for an older DSLR or 35mm SLR system can usually mount them directly on any current DSLR of the same brand, retaining full functionality and without requiring any adapters or modifications. Mounts include Nikon F, Canon EF, and Pentax K, generally in either ASP-C-format or full frame configuration. Yes, you can also mount older lenses on the same brand of mirrorless camera but it's less convenient and may require the extra expense of an adapter.
3. Better Battery Power
Since the optical viewfinder of a DSLR requires no battery power, DSLRs can generally deliver more shots on a fully charged battery than comparable mirrorless models. Also, the larger bodies of DSLRs can usually accommodate physically bigger batteries that have higher capacities. If you make extensive use of the LCD for Live View shooting with a current DSLR the battery power advantage will be less, but it can still be significant.
4. Optical Viewfinder Appeal
For a comparison of viewfinder types, see the Optical vs. Electronic Viewfinders section above. DSLRs, especially middle- and upper-tier pro models with solid glass pentaprism optical viewfinders, provide a brilliant "real feel" viewing image that no mirrorless EVF can quite match. Whether that's important to you is, of course, subjective, but many photographers accustomed to optical viewfinders consider it a definite plus.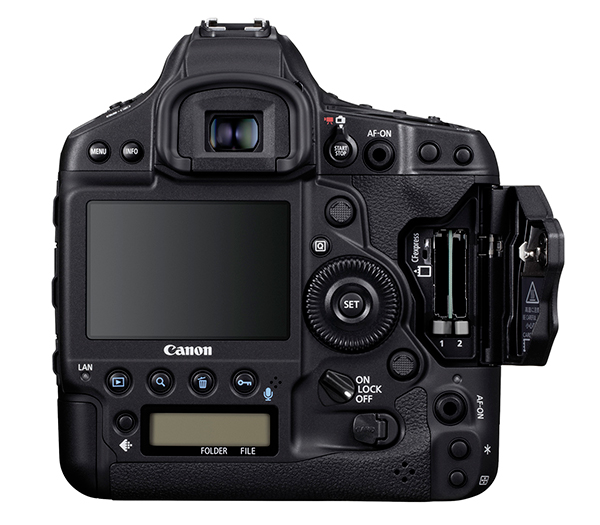 5. Classic Shooting Experience
Many shooters, especially those who honed their craft shooting film or are inspired by the current retro craze, prefer the feel of a camera with a large grip that delivers a satisfying mechanical "thunk" when you press the shutter release. You don't quite get the same feeling with a mirrorless camera—even one that provides simulated shutter sounds.
6. Fully Formed Lens System
DSLRs offer very well-developed lens systems that include iconic professional prime and zoom lenses acclaimed for spectacular imaging performance. While mirrorless systems now offer comprehensive optical arrays, having a tried and true legacy lens system that dates back several decades is still a plus factor for many DSLR fans.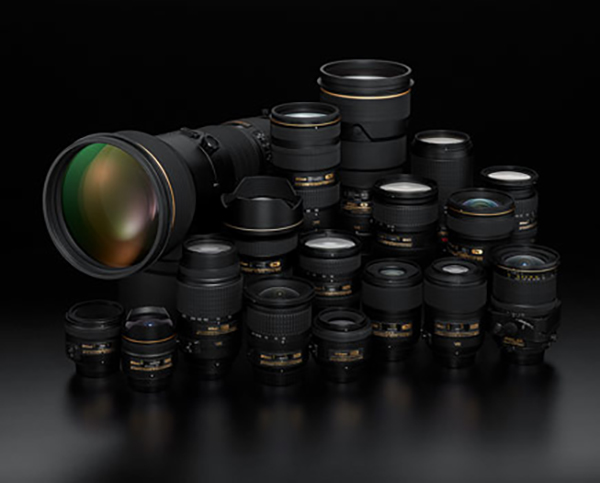 New DSLRs in 2020
Nikon D780

The successor to (but not the replacement for) the very popular Nikon D750, this versatile new high-tech DSLR has been upgraded to deliver outstanding performance in both still and video applications. The Nikon D780 is based on a new 24.5MP full frame CMOS sensor that features a BSI design (for enhanced clarity and reduced noise levels) that's integrated with an advanced EXPEED 6 Image Processing Engine. This combo delivers impressive specs, including ISO settings from 100-51200 that can be expanded to ISO 50-204800, a 7 fps burst rate with the viewfinder, and up to 12 fps for Raw plus JPEGs in Live View, UHD 4K30p video capture in both full frame or cropped modes, Full HD at up to 120fps, and integrated N-Log Gamma and HLG settings for pro-caliber color control. Other features: 51-point phase-detection AF with 15 cross-type points in viewfinder mode, 273-point Hybrid AF when working in live view or shooting video, Eye-Detection AF, a 0.7x magnification pentaprism optical viewfinder, a large 3.2-inch, 2,36m-dot tilting touchscreen LCD, dual UHS-II SD memory card slots, and built-in Wi-Fi and Bluetooth enabling wireless file transfer and remote operation from a mobile device. It also provides Intelligent Scene Recognition with Nikon's proprietary 3D Color Matrix Metering III utilizing a 180,000-pixel RGB sensor and the system automatically checks onboard reference images to ensure consistency of while balance, i-TTL flash settings, and AF tracking performance.
Price: $2,296.95
Canon EOS-1D X Mark III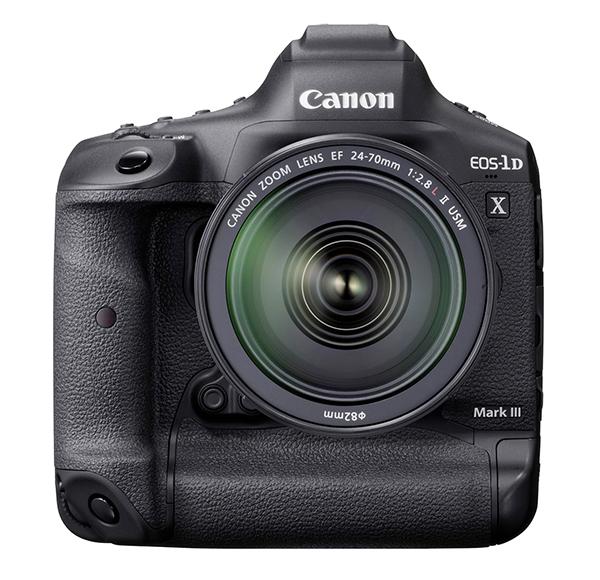 Perched at the pinnacle of the Canon EOS line, this remarkable new professional DSLR is the most advanced EOS ever, combining state-of-the-art image processing with robust multimedia capabilities. The Canon 1D X Mark III's 20.1MP full-frame CMOS sensor is integrated with Canon's most advanced DIGIC X image processor to deliver a sizzling 16 fps full-res burst rate (20 fps in Live View) plus DCI 4K (4096 x 2160) video capture at up to 60 fps with 10-bit 4:2:2 color, plus Full HD at up to 120 fps and raw 5.5K (5472. X 2886) at up to 60 fps. Its EOS iTR AF-X autofocus system uses 191 points 151 of which are cross type, and utilizes Deep Learning Technology to constantly refine head and face detection. When shooting video or in live view, Dual Pixel CMOS AF with 3869 manually selected AF points and 525 automatic zones is activated to provide enhanced focusing speed and precision. Other key features: a 3.2-inch 2.1M-dot touchscreen LCD monitor, 8.8MP Still Grab when shooting video, native sensitivity settings ISO 50-102400 expandable to ISO 819200, built-in GPS, Wi-Fi, and Bluetooth, Dual CFexpress memory card slots, and an advanced metering sensor integrated with the EOS Intelligent Tracking and Recognition AF system to enhance metering and tracking accuracy. It's all built into a robust dust-and-weather-sealed magnesium alloy body with a brilliant pentaprism finder and an integrated ergonomic grip.
Price: $6,499

FEATURED VIDEO