Watch the Aperture-Like Roof of the Atlanta Falcon's New Mercedes Benz Stadium Open to F/1.4 (VIDEO)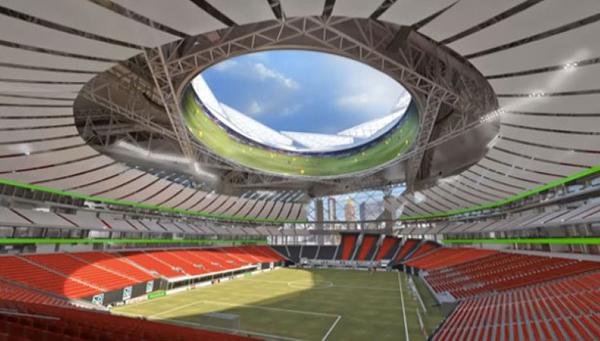 As a staunch New Orleans Saints fan, it's painful to offer any props to the rival Atlanta Falcons, but the aperture-style roof on their new Mercedes Benz Stadium is such a wonder of engineering that we feel compelled to give the Dirty Birds some love.
The Falcons say their cutting edge stadium in downtown Atlanta was inspired by the oculus in Rome's ancient Pantheon and not only features the pinwheel retractable roof but a 360° HD video board that is the largest in the world at nearly six stories tall.
As you can see, the roof petals slide along tracks much like a lens diaphragm and can open and close in less than eight minutes. The cost of this remarkable structure is estimated at $1.5 billion, and the unique roof features eight "aperture blades" for sweet bokeh.
To add insult to injury, the Falcon's new digs have the same sponsor as the New Orleans Mercedes Benz Superdome, but the Saints will be in Atlanta on December 7th to hopefully curb the enthusiasm. You can watch a time-lapse of the Atlanta stadium under construction below.

LATEST VIDEO