These Are the Jaw-Dropping Winners of the Red Bull Illume Image Quest Photography Contest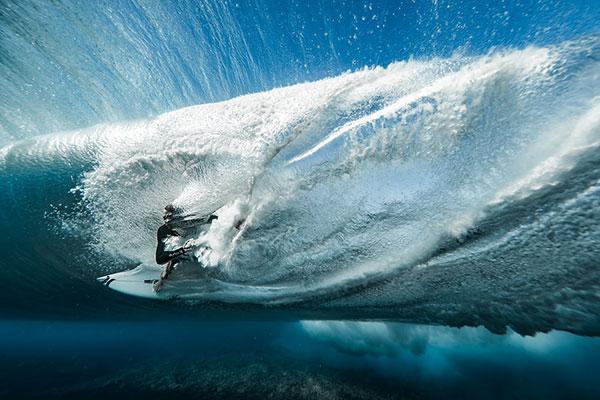 The winners of the prestigious 2019 Red Bull Illume Image Quest photography contest were just announced and the prize-wining shots are, as expected, truly spectacular. The Red Bull Illume Image Quest contest showcases the best of the best in action, adventure, and sports photography and Shutterbug's editor-in-chief Dan Havlik was one of the judges in this fifth annual competition.
The Red Bull Illume contest's Overall Winner was Ben Thouard for his mind-bending image (above) of athlete Ace Buchan surfing in Teahupo'o, Tahiti, in French Polynesia. Here's what Thouard had to say about his winning shot:
"I've dedicated the last few years to shooting underwater, looking for new angles and a new way to shoot surfing and waves. Shooting surfing from underwater is a whole new world and I love it," Thouard said.
"Tahiti has some of the clearest water in the world so it was easy for me to take advantage of it and explore it as much as I could. This photo was shot during a freesurf session right before the WCT event in Teahupo'o. This is Ace Buchan kicking out from the barrel through the wave, a technique to escape a close-out wave. Luckily I was right below, breathless with my waterhousing waiting for this moment and I was able to capture the whole sequence of it; this frame from the beginning of the sequence is the most powerful one because of the water around his face and body."
Below is a selection of some of the other prize-winning shots in the 2019 Red Bull Illume Image Quest photo contest. You can read the compelling stories behind these winning photos along with additional information about the competition on the Red Bull Illume website.