The Shutterbug.com Nikon AF-S DX Micro NIKKOR 85mm Lens Sweepstakes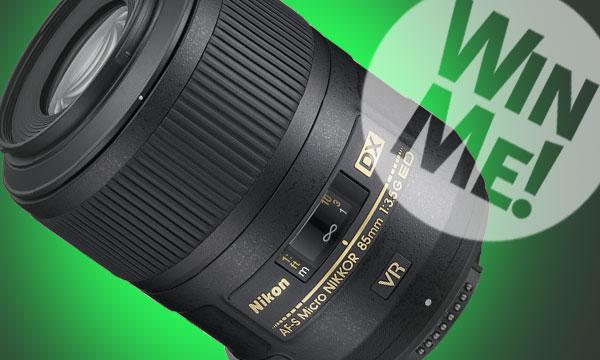 Register to win a Nikon AF-S DX Micro NIKKOR 85mm f/3.5G ED VR Lens (MSRP $529.95) we are giving away.
According to the company:
Looking to expand your creativity beyond your current kit lens? Uncover the wonders within the macro world with the AF-S DX Micro NIKKOR 85mm f/3.5G ED VR. From the texture of a flower to the soft toes of a newborn child – the 85mm Micro lens will let you capture even the tiniest details with stunning image quality.
To enter the sweepstakes, all you need is an account on this website. If you don't already have one, click on the link labeled "register" at the bottom of this announcement or "LOG IN/JOIN" in the nav bar at the right. Then, enter a username and a valid e-mail address, and click on the "Create new account" button. A message will be automatically sent to the e-mail address you specified, which will include a link to activate the account.
The final step (and only step for those who already have an account) is to log in and leave a comment right here on this announcement—any comment will do, as long as it's not profane or spam. Then, when the sweepstakes closes, a lucky commenter will be chosen at random to receive the prize. So post a comment, and good luck!
For complete sweepstakes rules, click here.
[This Sweepstakes is now closed.]

FEATURED VIDEO