Bay Photo MetalPrint Photo of the Day Sweepstakes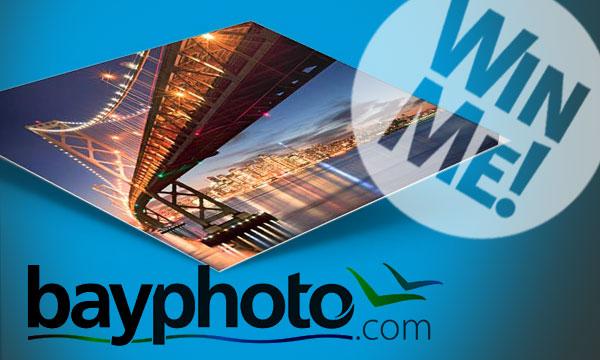 Post a photo in Shutterbug's Photo of the Day gallery to win one of four Bay Photo MetalPrints ($92.50 Retail Value each) we are giving away.
The winners will receive a 16"x24" MetalPrint, including:
Surface of choice (High Gloss, Mid-Gloss, Satin, Sheer Glossy, & Sheer Matte)
Float Mount Hanger Wall Display
Free standard shipping within the continental US
According to the company:
Uniquely durable print with vibrant colors, brilliant luminescent images, and exceptional detail. MetalPrints represent a new art medium for preserving photos by infusing dyes directly into specially coated aluminum sheets. Because the image is infused into the surface and not on it, your images will take on an almost magical luminescence. The ultra-hard scratch-resistant surface is waterproof/weatherproof and can be cleaned easily – just avoid direct sunlight.
To enter the sweepstakes, first you need is an account on this website. If you don't already have one, click on the link labeled "register" at the bottom of this announcement or "LOG IN/JOIN" in the nav bar at the right. Then, enter a username and a valid e-mail address, and click on the "Create new account" button. A message will be automatically sent to the e-mail address you specified, which will include a link to activate the account.
The final step (and only step for those who already have an account) is to log in and post one or more photos to our Photo of the Day gallery, linked here. Then, when the sweepstakes closes, four lucky posters will be chosen at random to receive the prize. So post a photo, and good luck!
For complete sweepstakes rules, click here.
[This Sweepstakes is now closed.]