The Shutterbug.com Ikigai Rival Backpack Sweepstakes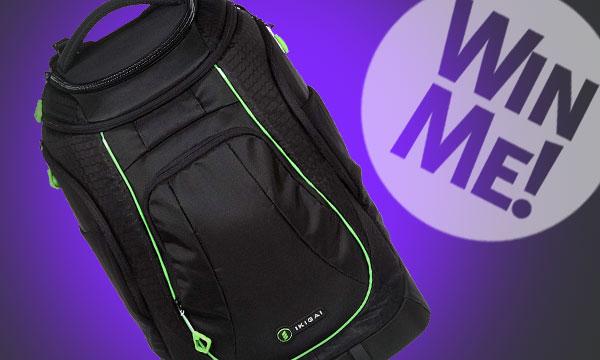 Register to win a Ikigai Rival Backpack (MSRP $350.00) we are giving away.
According to the company:
Ikigai's Rival Backpack delivers a fresh look and premium performance to the photo bag market. It offers both simplicity and configurability, allowing you to quickly and easily pack exactly what you need for each shoot's requirements. Designed with a sculpted back panel and matched with an anatomic cut harness system, the Rival Backpack's great fit and all-day comfort means you won't give out before the light does! It's also easy to access your essentials and provides unrivaled protection, so you won't miss the moment fumbling for gear.

But the feature photographers will appreciate the most is what we call our "Strength from Within" - the removable, configurable camera cell with its own carrying handle, giving photographers unparalleled on-location flexibility. The large camera cell fits right into the large Ikigai Backpack. For shoots that aren't as gear intensive, the medium camera cell frees up room to carry props or personal gear in the bag.

The Large Rival Backpack and Camera Cell kit can hold your DSLR, up to 9 Lenses and Accessories.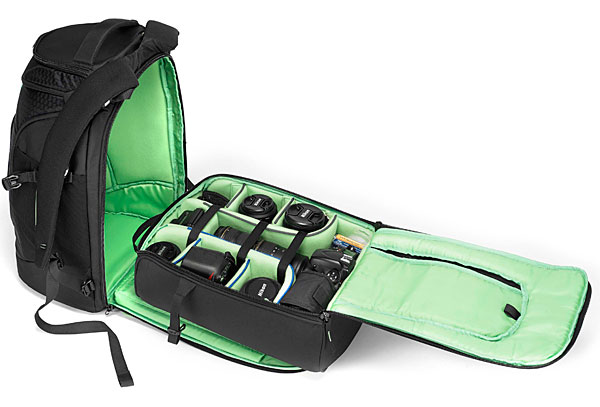 To enter the sweepstakes, all you need is an account on this website. If you don't already have one, click on the link labeled "register" at the bottom of this announcement or "LOG IN/JOIN" in the nav bar at the right. Then, enter a username and a valid e-mail address, and click on the "Create new account" button. A message will be automatically sent to the e-mail address you specified, which will include a link to activate the account.
The final step (and only step for those who already have an account) is to log in and leave a comment right here on this announcement—any comment will do, as long as it's not profane or spam. Then, when the sweepstakes closes, a lucky commenter will be chosen at random to receive the prize. So post a comment, and good luck!
For complete sweepstakes rules, click here.
[This Sweepstakes is now closed.]

FEATURED VIDEO