Shimoda Explore v2 Photo Backpack Preview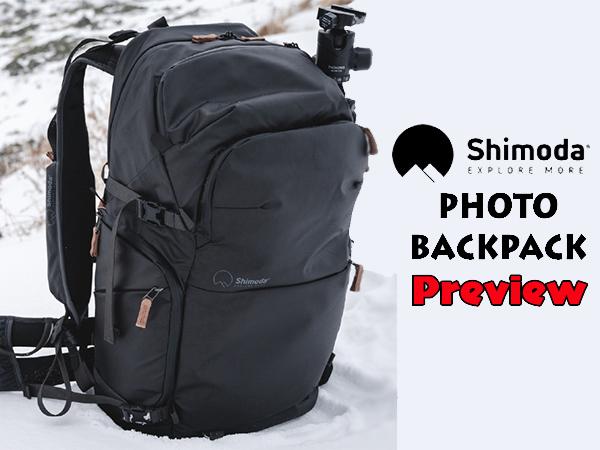 We've been avid fans of Shimoda photo backpacks since they debuted. Read our early Shimoda news coverage here. So we're doubly happy to announce that the reliable Shimoda Explore photo backpack lineup has evolved into version v2.
In a nutshell, the new Shimoda Explore v2 series has been streamlined so it's more appealing to travel and landscape photographers. The high quality, astute attention to detail and judicious designs that give high priority to user-comfort are all still there.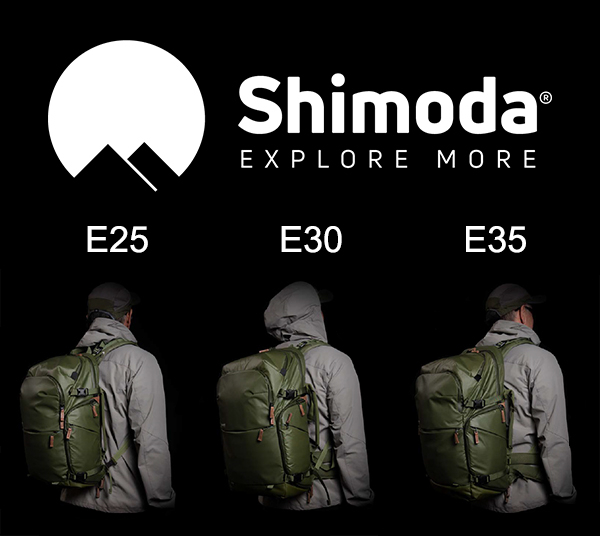 The new bags are built on the Shimoda Action X chassis but without the sport-specific details. Available in three convenient sizes, 25, 30 and 35 liter, the lineup is the perfect match for the also-new Shimoda Core Units. Joining the existing Mirrorless Core Unit, Shimoda has added Small and Large versions.
Sized specifically to meet carry-on needs of travelers, the Shimoda Explore v2 photo backpacks feature lockable YKK zippers, handy dual-access document pocket for tickets and transfers, a pass through for luggage wheelies and even a hidden passport pocket.
In many ways, the real stars of the new show are the new Core Units. Built rugged, but they baby your gear and keep everything organized. The three sizes handle most camera and lens combinations, and are well suited to protecting drones and other sensitive accessories. Needless to say, you can use the Core Units in older Shimoda bags—or any bag at all.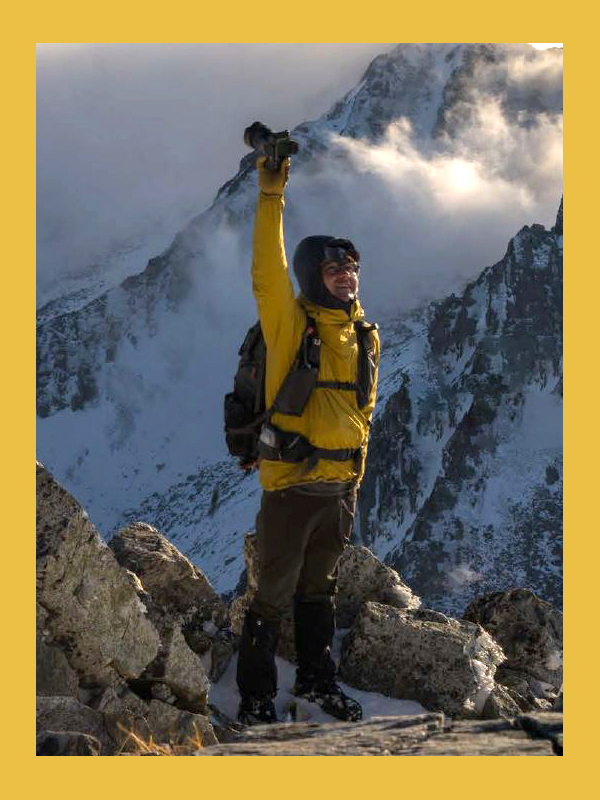 You can order the three new Shimoda Explore v2 photo backpacks and accessories but they are not yet available at retail. We normally refrain from reviewing products that cannot be ordered immediately, but Shimoda has made their bones, and is distributed by a long-time USA photo distributor, so we are confident that they will be available through your favorite camera store soon.
Other Shimoda items, including our favorite carry-on roller bag, can be ordered from the Shimoda Store on Amazon.
—Shutterbug Staff
(As an Amazon Associate, Shutterbug earns from qualifying purchases linked in this story.)

FEATURED VIDEO