reStickity Self-Adhesive, Relocatable Prints Review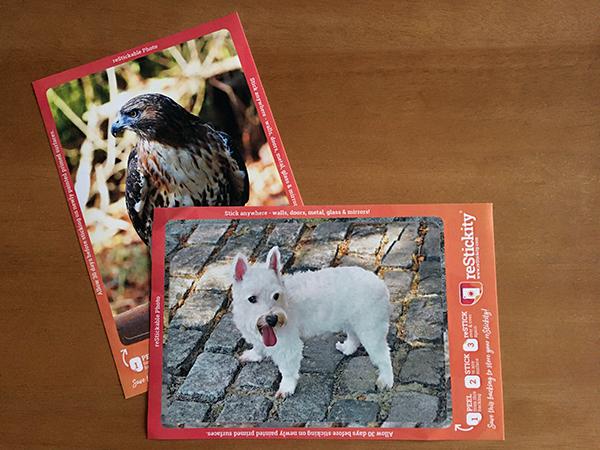 File this one under "Having fun with photos while temporarily housebound." reStickity prints your images on durable peel & stick adhesive material that can safely be attached, removed and then reattached to virtually any surface without damaging the wallboard, refrigerator door, corkboard or plaster (etc.) you attach it to. Put an end to crummy tape scum forever.
"We created reStickity because we've experienced the hassle, time-consuming and sometimes costly process of displaying and re-displaying high-quality photos on any surface," said Emma Falk, co-founder of reStickity.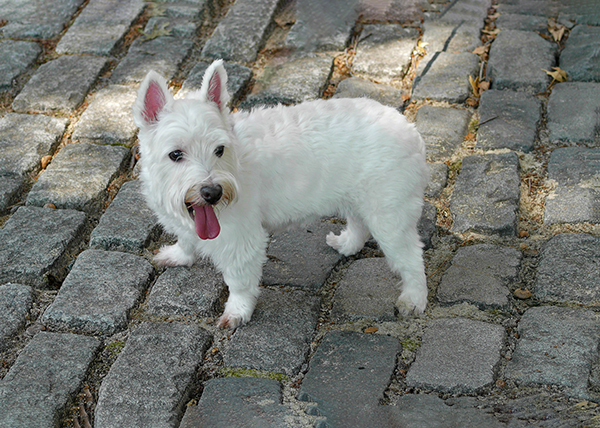 Show me, I said. I sent them two 300dpi images—my faithful companion Ivy (the dog) and my elusive friend who is a red-tailed hawk (Buteo jamaicensis).
Sharpness is quite good, even though the print surface is textured, and colors look great. Saturation is about right and contrast is dead-on. Whites are clean and shadow areas clear and not muddy. Very good quality overall.
Printed in Rochester, NY, reStickitys adhere to just about any surface (I tried several successfully) and can be removed and repositioned somewhere else over and over. Company cautions against applying to newly-painted surfaces. Tip: save the envelope that your reStickity prints arrive in and use it to store the release-paper backing for later use.
Pricing ranges from $4.99 for a single 4 x 4 inch print to $24.99 for a 12 x 18 with significant discounts for higher quantities. To help folks combat cabin boredom and stay connected, reStickity is offering free shipping through June 1.
Who are they for? Perfect for student lockers, dorm rooms, kids' bedrooms and of course Grandma's fridge.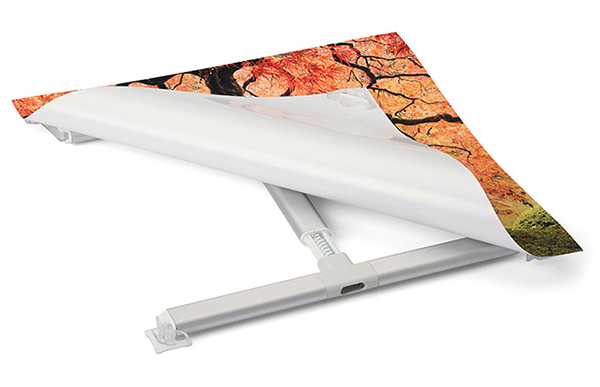 Looking for bigger prints? Check out Bay Photo's Xpozer which I cover in detail in this article. The frame and hardware are interchangeable and the printed fabric is extremely sharp and perfectly saturated. Price is reasonable, too.
—Jon Sienkiewicz

FEATURED VIDEO