Photographing New Orleans During Mardi Gras: Tips For Capturing the Biggest Party on Earth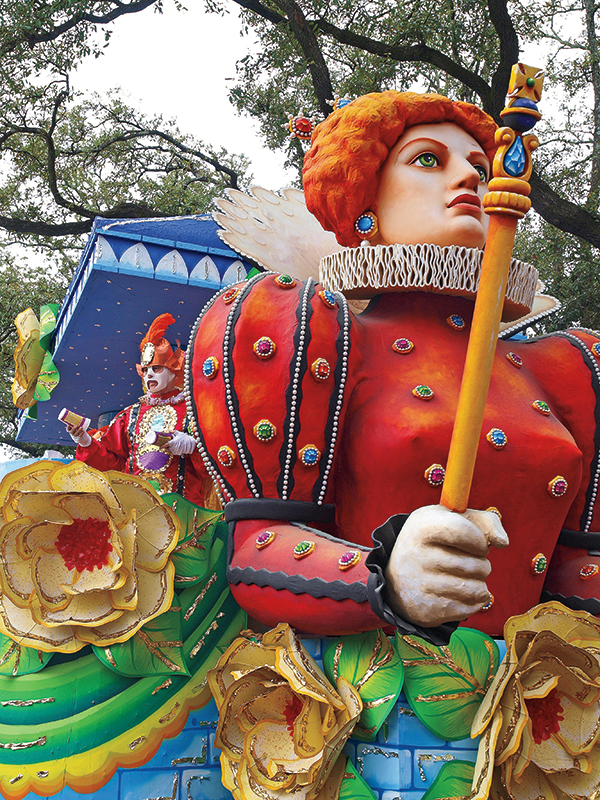 (Editor's Note: Destination Travel is a new Shutterbug column that offers tips on how to capture popular photo destinations. This month, Shutterbug publisher and New Orleans resident Ron Leach gives you advice on how to capture Mardis Gras.)
If you're looking for a destination offering unlimited photo opportunities, great history, amazing food, and a bit of debauchery, look no further than New Orleans during Mardi Gras.
While Mardi Gras festivities date back thousands of years to pagan celebrations of spring and fertility in Rome, New Orleans has been the epicenter of this raucous event since 1699 when French explorers held a small party just south of the current site after landing in what is now Louisiana. They named their spot Point du Mardi Gras, and the Carnival season has been going strong ever since. In fact, Louisiana is the only state in the U.S. in which Mardi Gras is a legal holiday.
The merrymaking season begins in January as a prelude to Lent and ends the day before Ash Wednesday—officially known as Mardi Gras (or Fat Tuesday), which falls on February 9th in 2016. Unless you can stay for a couple of weeks, the best time to visit is the extended weekend before Mardi Gras—February 5-9. That's when the most lavish parades roll, which include Bacchus, Zulu, Rex, and Endymion. Some of the less famous parades are great too, and one of the best is hosted by The Mystic Krewe of Barkus where participants are dogs costumed in festive attire.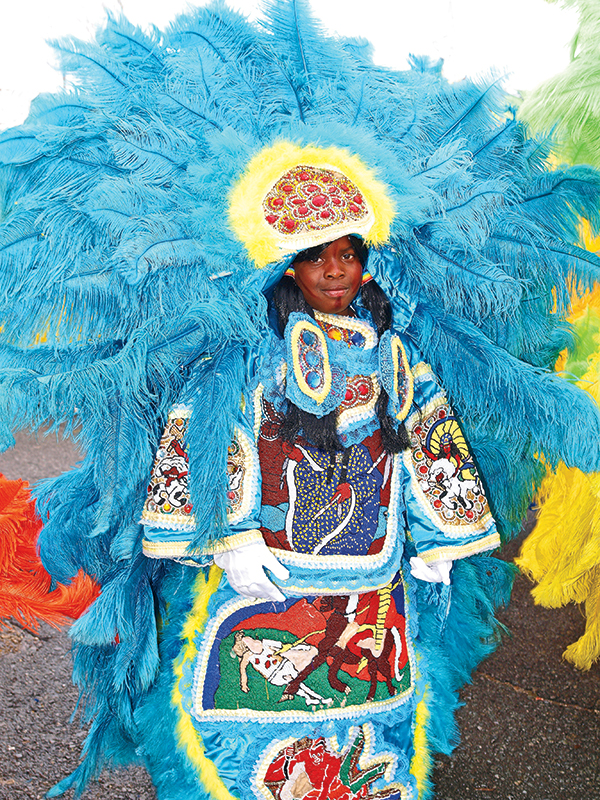 Pick Your Spot
When photographing the parades you'll want to skip the insanity of the French Quarter and pick a spot in mid-city on St. Charles Ave., somewhere near Napoleon Ave. It's best to arrive early and set up camp along the curb so you have an unobstructed view of the floats. The parade schedule often changes due to weather (or just because it's New Orleans) but you can stay current by visiting nola.com and mardigrasneworleans.com where you'll find schedules, maps, and everything else you'll need.
Depending upon where you're staying, the best option for transportation is usually a taxi or streetcar because nearby parking is virtually impossible to find. And remember, the roads are blocked off to vehicles long before the parades begin to roll. A small backpack with snacks and beverages (and a rain jacket) is a good idea.
Shooting Tips
The parades roll day and night, so be prepared to shoot under a variety of conditions. There are a lot of distracting background elements like street signs, telephone poles, electrical wires (and glaring streetlights at night), so I prefer to shoot with a wide-to-short telephoto zoom and get in tight on the floats and people I'm photographing. Something like a 24-105mm lens works great. Don't bother bringing a tripod to the parades; the quarters are so cramped you won't have room to set it up. However, a monopod is workable and extremely helpful for the nighttime events.
Your camera's follow focus mode is your best friend when shooting moving floats, marching bands, and the like, but here's a trick that frequently yields the best images: Floats stop frequently along the route to toss "throws" to the crowd (beads, medallions, stuffed animals, and other goodies), and that's when you should get busy. If you move quickly you can even step into the street and position yourself for the best lighting and composition before the floats resume rolling. Another useful technique is to kneel low to the ground and shoot up at the floats—thereby avoiding eye-level background clutter.
Other Opportunities
There are numerous opportunities for candid portraiture of people in interesting attire during the Mardi Gras festivities; street performers, musicians, mimes, and other entertainers abound on every corner. At some point you'll undoubtedly take a midnight stroll down Bourbon St., but my favorite time to shoot in the Quarter is in the early morning when the streets are clean and empty and you have all the wonderful French/Spanish architecture to yourself.
At some point during your visit you'll need to escape the madness and New Orleans is home to some very old and amazing above-ground cemeteries; one of the best to photograph is the Lafayette Cemetery on Washington Ave. next to the famous Commander's Palace restaurant. And a trip to New Orleans wouldn't be complete without a visit to St. Louis Cathedral at Jackson Square in the heart of the French Quarter.
I'd also recommend photographing the giant oak trees in City Park and taking a short ride out to Lake Pontchartrain at golden hour. And it should go without saying, but don't leave town without stopping at Café Du Monde for a latte and a beignet or three.
It's a great town, the people are very welcoming, and you only need to learn one French phrase before you arrive: "Laissez les bon temps rouler"—Let the good times roll!
If You Go
"Mardi Gras is the love of life. It is the harmonic convergence of our food, our music, our creativity, our eccentricity, our neighborhoods, and our joy of living. All at once."—Chris Rose, 1 Dead in Attic: Post-Katrina Stories
Prime Dates: February 5-9
Hotels: Book as soon as possible since hotels in the Central Business District and the French Quarter fill up in early January. Search here: bestneworleanshotels.com.
Best Photo Times: Late afternoon and evening are the best times to shoot parades. Early mornings are great for photographing architecture in the French Quarter and other scenic sites.
What to Wear: Layering is a must; temperatures in early February can vary between a balmy 70 degrees to the low 20s. Don't forget rain gear and comfortable shoes.
Photo Gear: DSLR or mirrorless camera with a 24-105mm lens or similar for the parades; an ultrawide or fisheye for cramped street scenes in the French Quarter; and a 200mm lens or similar for shooting ships on the Mississippi River and boats on Lake Pontchartrain. Monopod, and something to keep your gear dry if it rains.
Photogenic Side Trips: Oak Alley Plantation, Pearl River Swamp Tour (honeyislandswamp.com), Bayou Lafourche. More here: experienceneworleans.com/neworleansdaytrips.html.
Dining: A few personal favorites: Irene's Cuisine, Elizabeth's, Bacchanal, Parkway Bakery & Tavern, Mandina's, Melange, Jacques Imo's (pronounced Jockimo).

FEATURED VIDEO