7 Things You Didn't Know You Need to Take on Your Next Photo Vacation
Here are seven things you didn't know you need to take on your photo vacation, plus some photo travel tips from an experienced road warrior.
If you think this is a clickbait list of obvious things like extra batteries and memory cards, think again. You already know all of that—take extra everything. This is a list of things you might not think to pack.
And if you read to the very bottom you'll find a couple of travel tips that will make your vacation that much more enjoyable.
1. 30-Gallon Garbage Bags
Can't tell you how many times my camera equipment has been in trash bags. That is, I routinely pack 30-gallon garbage bags with the photo gear in case it rains or snows unexpectedly. Hide a few Hefty's in your gadget bag or backpack and you'll be Glad you did when the skies open up. If you're trim enough, a garbage bag can be converted into an emergency raincoat with just a few snips for neck and arms. Ziploc bags are also very useful to store small items if you have the room.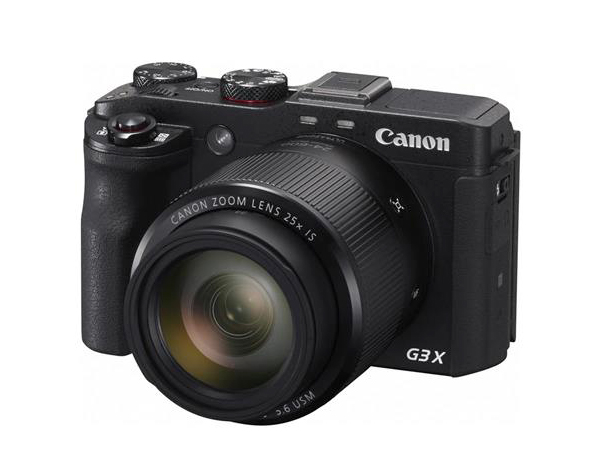 2. That High-End Compact You've Always Wanted
When you look back at your vacation shots you'll be glad you doubled down and bought that compact camera you've been lusting after. Even if you take your Nikon D850, for example, there will probably be a time when a small, fast-aperture compact is the tool of choice—like at a fancy dinner, or romantic sunset or—wait a minute—I think I just talked myself into ordering a Sony RX100 from B&H or a Canon G3X with 25X optical zoom from Adorama.
3. Power Bank
Once assailed as huge and bulky, power banks (also known as brick batteries) have slimmed without losing power. What once looked like a cinder block now can pass for a plump lipstick tube. Slip one of these into your carry-on baggage and when your cellphone or camera battery begins to wane, plug her in and recharge without being near a wall outlet.
My teenager uses this model, the Anker PowerCore 5000, an ultra-compact lithium ion cell that provides a whopping 5000mAh of juice. Only $18 in basic black (priced higher in red, white or blue for some unpatriotic reason).
Wary travelers will check the rules on the FAA's website that stipulate, among other things, that all spare rechargeable lithium batteries must be placed in carry-on baggage only and must be fully insulated from possible short circuit (tape covering the contacts will suffice). This rule applies to extra batteries for your camera, too.
4. Silvered Windshield Screen
If you're driving on vacation, these dual purpose devices are indispensible. The primary function, of course, is to cover the inside of the windshield of your parked car and deflect the devastating rays of the sun. If you buy the silver reflective screen you can also use it as a large, flexible reflector. I discovered this when mine self-destructed and I was left with what resembled shiny silver bubble wrap. I now use it all the time as an ad hoc reflector.
One brand to consider is the Evriholder SSH Automotive Sun Shield Silver which costs less than ten bucks.
Caution: does not block radio waves sent by aliens or protect user from the Illuminati.
5. Multi-Tool
Skip these if you're flying (unless you remember to pack it in your checked baggage) but otherwise, how could you possibly travel without a multi-tool? One of the best known brands is Leatherman, but my personal favorite comes from SOG. If you've ever been in a motel room and needed a corkscrew, zipper fixer, tag cutter, fishhook remover, nail file—potentially the list goes on and on—you need a multi-tool.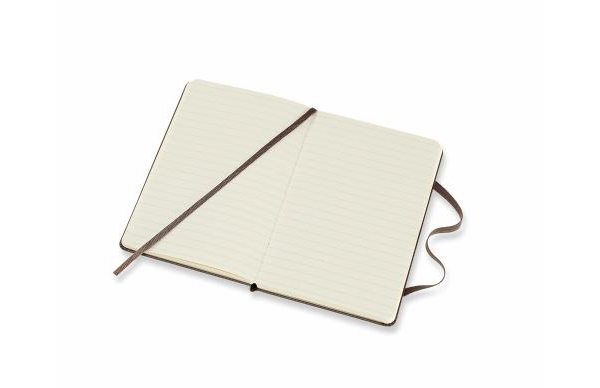 6. Moleskine Notebook with Equipment Serial Numbers Listed
This is a twofer. Buy a pocket-size Moleskine and record the serial numbers of your cameras and lenses. Use the same book for memorializing your vacation.
Notebooks (the paper kind you write in) are great for keeping a diary of your travels. Sometimes after a week of vacation it's hard to remember what you did each day, at least for me it is. Moleskine to the rescue. And if the unthinkable happens and your camera gear is lost or stolen, having the serial numbers at hand can save you from vacation-spoiling anguish when filing a police report, especially in a strange land, or a claim with an airline. Don't forget to include the serial number of your cellphone, your passport number, emergency contact information, etc.
Order the classic ($15) from Moleskine and they'll personalize it with your name for only five bucks more.
7. Sunscreen Remover
Depending on the brand and chemical composition, some suntan lotions can wreak havoc on the exterior surfaces of cameras and lenses. If you use SPF products, it's advisable to clean your hands thoroughly before handling photo equipment. Those jellied alcohol hand sanitizers (Purell) work on many brands but not all. Moist towelettes (like the kind that are served at some barbecue restaurants) can contain moisturizers, aloe or other hand-friendly ingredients that are nearly as bad as the suntan oil. Soap, water and a clean towel are the best tools, but difficult to pack.
Secret Photo Travel Tips
Reading your Owner's Manual is a great way to pass the time when delayed at an airport or when your sleep cycle is stuck between time zones. You might even have a chance to try out some of those buried camera features you've been meaning to experiment with. Turn downtime into creative time. No room for the paper manual? Download the PDF to your tablet or phone. If you don't want to admit that you're doing something un-American like reading an OM, you can always yawn and tell people you're reading War and Peace.
Make it a habit to document your days by shooting your food. Photographing every meal is a great way to create a chronological record of events that will spur precious memories in the years to come. Remember the sashimi we had at that little place in Hobart, Indiana? That was the day we… Also, if you become ill, from bad raw fish for example, photos can be useful to show the doctor what you ate. I wish I were kidding.
Don't forget to let the bank know you're taking your credit card out of the country; otherwise you may encounter an embarrassing delay while their Fraud Prevention department dutifully does their job of protecting you. I discovered this the hard way many years ago while buying a Canon flash unit at world famous Yodobashi Camera in Osaka, Japan. Awkward.
If you use the geotagging feature on your camera or camcorder, whatever you do don't post images anywhere until you get back home. It might be tempting to share that great shot of you in a SCUBA outfit, but if the geotag tells burglars that you're at Sipadan Island, Malaysia, it's also telling them that you're not home and it's likely your house is unoccupied.
When traveling in a foreign country I've always found it informative and interesting to visit local grocery stores, even for just a few minutes. To me it's fun to learn what people eat as a daily meal (as opposed to la-di-da restaurant fare) and how their foodstuffs compare. Good way to fill a rainy afternoon and great spot to pick up unique and inexpensive souvenirs.
No matter where you go, what you pack or how you travel, have a great vacation.
—Jon Sienkiewicz