Photogenic's StudioMax III Soft Box Portrait Kit: An All-In-One Lighting Solution
Photogenic Professional Lighting (
www.photogenic.com
) is one of the classic names in portrait lighting and has been making studio equipment for more than 100 years. A lot has changed in technology since 1903 but one thing that hasn't is Photogenic's manufacturing their lighting gear for studio or location portrait photography here in the USA. I chose the AKC55K 640 WS Soft Box Portrait kit for this review because it was a 2-light system that includes a soft box on a boom, something beginning portrait photographers sometimes overlook because they think this particular lighting tool is too expensive and too complex to use. My experience with this kit demonstrated otherwise.
The 640 WS Soft Box Portrait kit contains 2 AKC320 StudioMax III monolights, each rated at 320 Watt-Seconds output. Like all StudioMax III monolights, the AKC320's have what Photogenic calls "constant color" technology that prevents shifts in output color temperature regardless of the selected flash power; my experience proved this to be true.
Tip: Since visible shifts can also be produced by your camera, picky shooters might want do a custom White Balance. (I didn't and shot all the images you see at the camera's Auto White Balance, AWB, setting.)
Twisting a knob on the monolight's back adjusts output power over a 6-stop range. At 3 pounds, each AKC320 is lightweight and compact, making them ideal for location work or for hanging from the included boom arm. Each monolight comes with its own 7½" reflector, flash tube, flash tube protector for travel, 100-Watt modeling lamp, 15-foot removable power cord and 10-foot sync cord. The circular flash tube and modeling lamp are user replaceable.
Light modifiers in the kit include a 36x36" AK36 soft box for use as the main or key light and a 12x36" AK1236 soft box for use as a background or hair light. Also in the kit are 2 air-cushioned 8-foot lightstands and a boom arm with locking swivel. The kit is delivered in a 12x12x32" (handle not extended) wheeled carrying case that holds all of the components. Fully loaded, the case weighs a hefty 44 pounds, but it's compact enough to fit in most cars, including my MINI Cooper. Photogenic tells me that they expect the kit's retail price to be around $1009.95.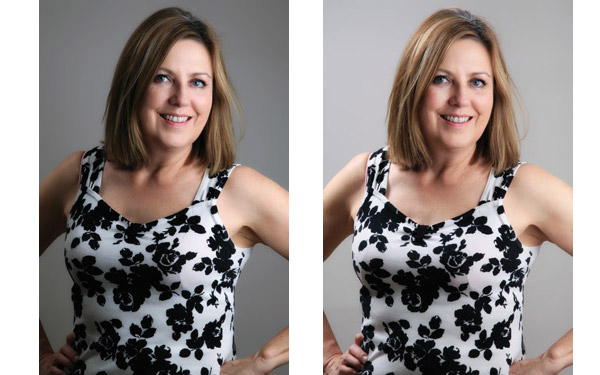 Putting The Kit To Work
Working together, Mary and I assembled the kit's components in about an hour, after which we made a few test shots. That's about 2 man-hours for initial set-up, counting installing flash tubes and modeling lights in both StudioMax III monolights and assembling the 36x36" soft box and the 12x36" soft box that more correctly might be called a striplight.
Tip: Striplights create dramatic lighting on a subject but because of the narrow light projected you have to be careful that only the important part of the subject is properly illuminated. Like everything else in portrait lighting, determining what's "important" is up to you.
The thickness (and stiffness) of the fabric used for both lightbanks made assembling the 36x36" soft box slightly difficult and took longer than I anticipated, but I expect with more use the fabric will "learn" its ultimate shape and the process will go faster. Surprisingly, the 12x36" striplight took less time to assemble than I imagined but knockdown takes time and patience so you don't bend the support rods.
Most of the non-electronic components of the 640 WS Soft Box Portrait kit are built to post-Mayan apocalyptic standards and seem over-engineered. The speed rings seem strong enough to withstand being driven over by a pick-up truck, yet are attached to the monolight with a single, slim bolt. Mounting a lightbank with speed ring attached—the method suggested in the instructions—can be tricky. You're supposed to slip the speed ring under a pair of lugs ("ears") on the StudioMax III monolight's face, wiggle it into position, and then tighten that bolt to lock the speed ring in place. A bigger, more finger friendly bolt and head would make it easier to get the fit as snug as you should, especially to keep the hefty 36x36" soft box in place.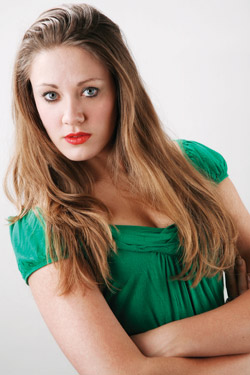 Since Photogenic includes a sync cord with the proper mini-plug (no adapter required) to connect to the AKC320, I decided to go old school and shoot corded because my Canon EOS 5D does have a PC connection. If your D-SLR does not have a place to connect the cord or maybe you just hate having cords laying around your shooting space, I suggest ordering the kit and including one of company's (optional) RTK-4 Radio Triggers ($79.95). This wireless system has a transmitter and a receiver that lets you trigger a StudioMax III monolight up to 80 feet, which should be useful for outdoor events such as weddings. Inside my 11x15-foot home studio, the StudioMax III's built-in but non-switchable optical slave worked perfectly at the monolight's rated recycle time of 3 seconds (full power) to 0.02 sec (1/32 power). Even when working fast, I could not outshoot the AKC320's.
My first formal shooting session with the AKC55K 640 WS Soft Box Portrait kit went smoother and faster than any lighting kit I've tested in a long while. For the first portrait of Amber, I placed the main light at camera right with the other 320 Watt-Second StudioMax III monolight on the boom at camera left and slightly over her head. The second light was set at 3/4 power before raising the boom, which brought up some initial concerns.
With the StudioMax III 8 feet in the air I thought making power output changes would involve lowering the boom, changing the setting, raising the boom and then shooting, but I ended up just lowering the whole lightstand to make adjustments. For Amber's second set-up I flipped the key light around to camera left and, while the effect was nice, I felt it needed just a bit of a kick on the right side of her face and placed a circular reflector, as shown in the illustration.
For my sessions with Jennifer Arlene, I began with the main light at camera right with the other StudioMax III monolight on the boom at camera left and slightly over her head before moving into mix and match combinations. In the next set-up I used a 320 Watt-Second StudioMax III with a 36x36" soft box at camera right as the key light with fill from a circular reflector on the left.
The light quality here was surprisingly good. A wedding photographer shooting individual portraits of the bride or groom will find this arrangement a simple way to quickly set-up, shoot and knock down. Want some drama? Flip the lighting using the 12x36" striplight as the main light at camera left with a reflector on the opposite side as fill. A change to a smaller light source caused me to open the aperture a stop at the same ISO, but I still had more than acceptable depth-of-field. As both examples show, you can use either lightbank on whatever side of the subject you like to produce different looks from the same portrait session.
In Conclusion
Everything you need to create salable portraits on location or in the studio is all there in the AKC55K 640 WS Soft Box Portrait kit. All my monolight/lightbank swapping exercises illustrates that when it comes to portrait lighting you ultimately have a choice in how the lights are placed and controlled. You'll need a reflector to try some of my techniques, but the rest of the tools are all there to help you make decisions on how the final portrait will look.
Ultimately, that's the point of any portrait session: Everybody looks different and so should their portraits. With this kit Photogenic provides lots of different ways—only some of which I've touched on—to create portraits that will work for you and your clients.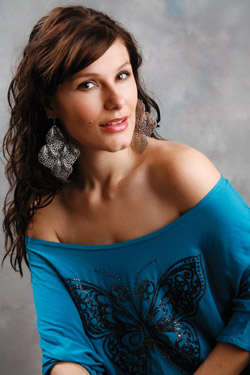 Visit Photogenic's website (www.photogenic.com) to see all the specs on the kit and to see some of the other available kits that might be a better fit for your budget and photographic style.

LATEST VIDEO