Photo Tip of the Day: Do NOT Drop Your $70,000 Camera Rig While Showing Off (VIDEO)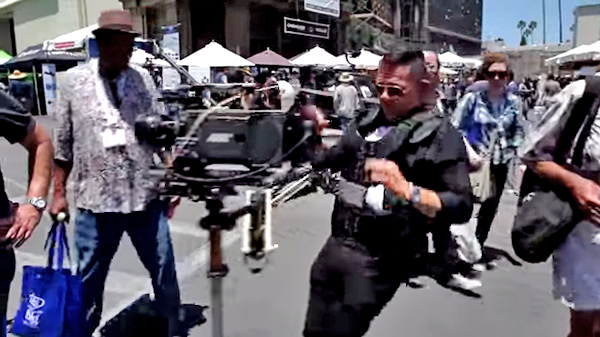 Here's a video that's both amusing and horrifying at the same: A showboating photographer got a bit too exuberant and dropped his $70,000 camera rig! Hint: You may want to watch this sitting down.
The unnamed camera operator was attending the Cine Gear trade show, and got carried away while demonstrating the amazing capabilities of the precision Steadicam stabilizing rig atop which his camera was mounted. While Steadicams are renowned for enabling both consumers and pros to create remarkably smooth footage—even on a dead run—they are not guaranteed for use by overzealous cameramen who let go of the rig.
Bottom line: Be glad you're not this guy!

FEATURED VIDEO