Passport
A Half-Dozen Books That Have--Inspired And Improved--My Photography
Maybe it's the approaching holiday season that made me think of this--you know, books as gifts for friends and relatives who travel and take pictures--or maybe it's the impending move of my home and studio, and the cardboard boxes I've got lined up in which to pack my collection of books. In any case, I wanted to talk this time about the books that have helped me along the way in my career with practical information and good ideas as well as inspiration.

None of these books are new--I've been at this game a long time--but the information still applies, and so does the inspiration. I haven't just read these books--I re-read them. Some of them may be at your local bookstore, but you can certainly find all of them at Amazon.com. A few may be out of print, but Amazon always has lists of sources for out-of-print books.

So, in the order in which I took them down from my bookshelves, here they are:
Travel Photography: A Complete Guide to How to Shoot and Sell, by Susan McCartney. I've talked about this book before in this column, and it's one of my favorites. It's a basic treatment of location and travel photography, but the coolest thing is in the back of the book where there are short-form model releases and their translations in more than 30 different languages. When I'm planning a trip I'll go down to Kinko's and make up 50 copies with, say, French on one side and English on the other. Now I'm all set to get releases for the photos I'll be taking. For the releases alone, this book is worth its weight in gold.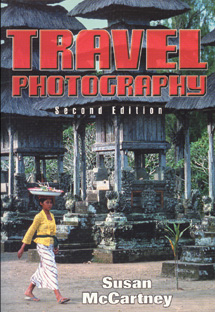 Spirit of Place: The Art of the Traveling Photographer, by Bob Krist. Krist is a buddy of mine, a photographer for National Geographic Traveler and a writer for major travel magazines. This book is his inside story of getting great travel photos. It's written in an anecdotal, friendly style with a very warm, personal tone. You get a sense of who Krist is as he talks about what it's like to be in various places and how he gets great pictures.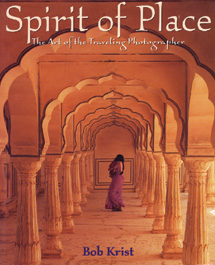 People Shots That Sell: How to Succeed in Stock Photography, by Tracey Tannenbaum and Kate Stevens. This one's for you if you're interested in taking pictures of people and might want to turn some of your travel portrait aspirations into revenue. It's all about selling people stock--how to break in to the stock business, how to market yourself, how to turn opportunities into salable pictures.
The Traveler's Eye: A Guide to Still and Video Travel Photography, by Lisl Dennis. This is the philosophical part of the work, and it's inspiring. Dennis approaches the subject conceptually and philosophically--why are we attracted to color? Why do certain subjects arrest us? Why do we stop and shoot what we do? She urges us to slow down and think about what we're shooting and why. It's not a how-to, though she's written many of those; this one's for thinking about who you are as a travel photographer, about trying to find your place and developing a personal style.
Focus on Travel: Creating Memorable Photographs of Journeys to New Places, by Anne Millman and Allen Rokach. They don't make books like this anymore, or at least I don't think they do. A great textbook, over 200 pages, beautiful reproduction, divided by subject categories--architecture, action, people, smart equipment to bring. Very practical, very specific, with text that gets right to the point. No fluff, all substance.
The Location Photographer's Handbook: The Complete Guide for the Out of Studio Shoot, by Ken Haas. My all-time favorite. Haas was a National Geographic photographer, and the book is awesome. It's a location photographer's career captured between covers. Amateur photographers will find it interesting; pros and those who aspire to be pros will love it. He covers everything--passports, visas, customs, carryon baggage, the works. And once again, you'll find the coolest stuff in the back: a section titled "Country Files." In my copy, that section is marked up with countless pencil notes and pen marks. Listed for every country are the major cities, population, climate, visa requirements, currency, whether there are color labs there, gratuity guidelines, sunrise and sunset times--and my favorite, electric plug types, with diagrams of plugs used in different countries. I'm off to Switzerland next week, so I'll check the book for Zurich, look at the plug type and then go to my little kit of adapters and take out the one I'll need. This book's the best there is, a real treasure.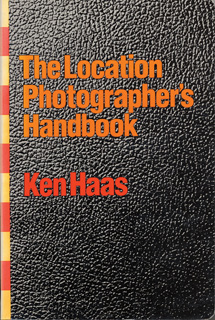 FEATURED VIDEO