A World Of Difference; Make It, Don't Take It
I was on the road almost nonstop during November and December last year, shooting in exotic locations like Tobago, Barbados, and the South Pacific. I shot for Tobago tourism and several luxury villas, plus for my usual mix of travel/lifestyle stock. Along the way I saw tons of tourists and vacationers—well, hundreds at least—and what I realized as I watched them taking pictures was that they were doing something different than I was. They were taking travel pictures. Me, I was creating world photography.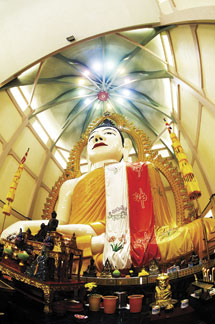 A travel photography shot: available light, handheld, no people in the scene, simple execution; a quick get-in, get-out shot.
All Photos © 2009, Jack Hollingsworth, All Rights Reserved
You may recall that I've talked about world photography before, sometimes in passing and once in the February 2002 issue, devoting my column to it. In that column I defined world photography as "a synthesis of travel, destination, fashion, culture, editorial, lifestyle, architecture…" I said that world photography is "interpretive, stylistic, colorful, striking in its composition…" I said that when you bring the personal, visceral, intuitive, and passionate to travel photography, you're creating world photography.

World photography is not the record shot, not the document; it's how you see the world. It's your vision, your decision about what's important about a place and its people. It's food, fashion, culture, art. It's attitude, and it calls attention to itself.
A great example of world photography, of thinking of the destination as context. Models, musician, and background wall were all separate elements at the location—until I combined them.
World photographers make pictures, they don't take them. The world photographer's aim is interpretation, not documentation. On my recent trip, I noticed what my fellow travelers were pointing their cameras at, and I know they were recording, not interpreting. They were taking travel photos, not world photography.

I'm not going to try to talk you into being a world photographer—I wasn't trying to do that back in 2002, either—because a world photographer, by my definition, is a professional photographer, and world photography is about making money by fulfilling assignments and selling stock. It's about shot lists and mixing and matching elements to get the "perfect" shot for the assignment and for the stock file.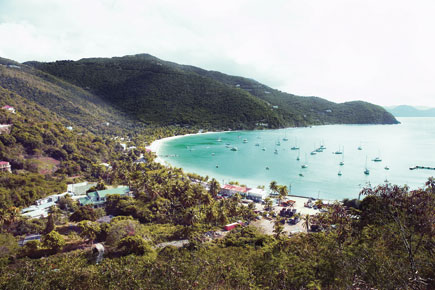 A nicely executed scenic; travel photography, pure and simple.
But I think if you borrow some world photography ideas and attitudes you'll end up with pictures a step or two above travel photographs. Best of all, you can add these ideas without taking on any of the burdens of the pro, and without those pressures to produce, you're likely to have more fun.

Be advised, though: world photography isn't easy. You'll have to work at it, but judging from the responses I get to this column, and from what I know about the readership of this magazine, you're probably a pretty serious shooter who wants to take the next step.


FEATURED VIDEO