Our 5 Favorite Gadgets & Gizmos: Must Have Photo Accessories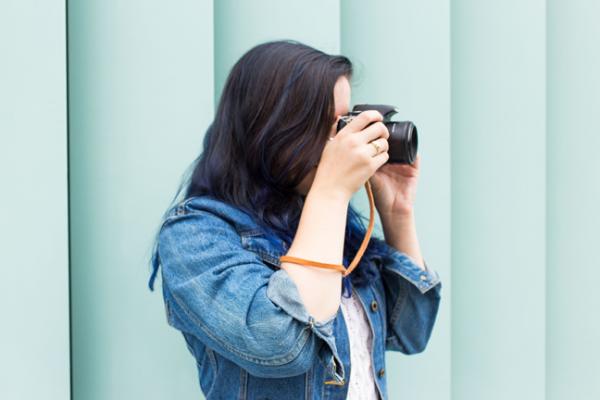 Leather Camera Lasso: The Leather Camera Lasso is made from high quality Chicago-bred leather, tanned by pal Shawn in his Florida studio. The Lasso keeps your camera safe and secure so you can capture those hard-to-get shots. The Lasso is easy to attach to any camera with a strap loop. Simply slip your hand through the looped side and clip the other end to your camera. When you're finished shooting, you can wrap the Lasso around your wrist, keep it clipped it to your camera or even keep it in your pocket. The price is $64.
More info on the Camera Lasso here.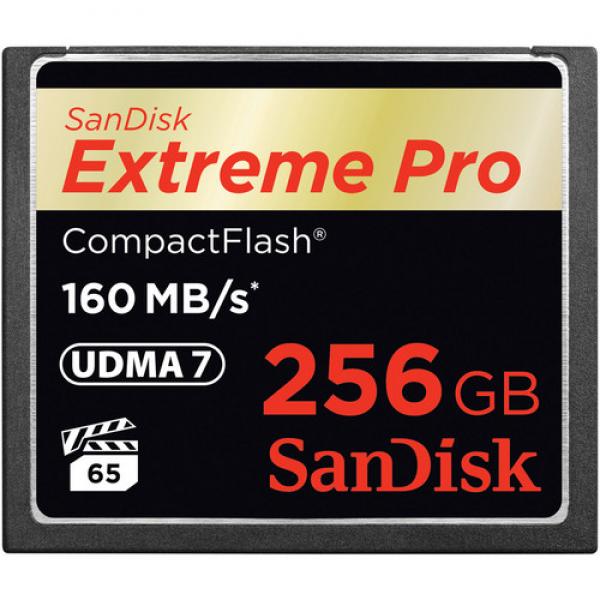 SanDisk Extreme PRO CompactFlash Memory Card: Ideal for pro photographers and videographers, this memory card provides high-capacity storage, faster shot-to-shot performance, and pro quality video storage. With transfer speeds of up to 160MB/s the memory card has a minimum sustained write speed of 65MB/s for 4K and full HD video. It is also UDMA 7 enabled and operates in extreme temperatures ranging from -13ºF (-25ºC) to 185ºF (85ºC). These cards are tested with rigorous stress, shock, and vibration procedures and feature RTV silicone coating for added protection against shock and vibration. The SanDisk Extreme PRO CompactFlash memory card comes with a one-year subscription of RescuePRO recovery software that makes it easy to recover deleted photos/videos and save them to your computer's hard drive. The SanDisk Extreme PRO CompactFlash memory card is backed by a lifetime limited warranty and is available in 128GB, 64GB, 32GB and 16GB sizes—prices vary per size.
More info on the SanDisk Extreme PRO CompactFlash memory card here.
I-Ray Infrared Filter: This filter opens up the creative world of infrared photography without the cost of a dedicated camera, extra gear or the cost of converting your camera to IR. The I-Ray eliminates visible and ultraviolet light, so what reaches the camera's sensor is pure infrared. The result is a bold dreamlike images with black skies, white foliage and smooth water. The sizes range from 49 to 82mm and the filters are available in circular, square and rectangular shapes—prices vary per filter size.
More info on the I-Ray filter here.
TetherBoost Core Controller: This USB 3.0 Core Controller was created to boost and regulate power from your DSLR camera (or digital back). The TetherBoost provides enough consistent power to maintain a stable, reliable connection when your camera is connected to a computer via USB cables. The ideal companion for USB 3.0 cameras such as the Nikon D800, Nikon D800E, Nikon D810, Canon EOS 5Ds, Canon EOS 5Ds R, Canon 7D Mark II, Pentax 645Z, Pentax K-3 and these digital backs: Phase One IQ140, Phase One IQ160, Phase One IQ180, Phase One IQ250, Phase One IQ260, Phase One IQ280 and Leaf Creado Series.
The TetherBoost is self-powered and can be powered by the host computer—using external power is optimal to reduce the drain on the camera/computer batteries when shooting tethered. For external power, the optional TetherBoost A/C power adapter can be plugged into a wall outlet. External power is recommended for any distances longer than 15ft (4.6m). The TetherBoost features TrueConnect LED panel indicators to confirm each port's constant connection. The suggested retail price is $54.95.
More info on the Tether Boost Core Controller here.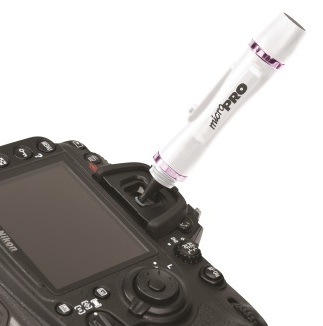 LensPen MicroPro: Use the LensPen MicroPro cleaning tool to safely remove damaging dirt, dust and oil from your micro camera's lens. Featuring a specially designed tip (and now available with invisible carbon), the pen applies the right amount of cleaning compound to places its bigger brothers simply can't reach. The new design also features an improved replenishment cap (for long life) and a retractable brush. The suggested retail price is $14.95.
More info on the LensPen MicroPro here.
You can see our picks for past favorite Photo Gadgets & Gizmos from previous weeks here, here, here, here & here.

FEATURED VIDEO