Our Five Favorite Photo Gadgets & Gizmos: On-the-Move Imaging Gear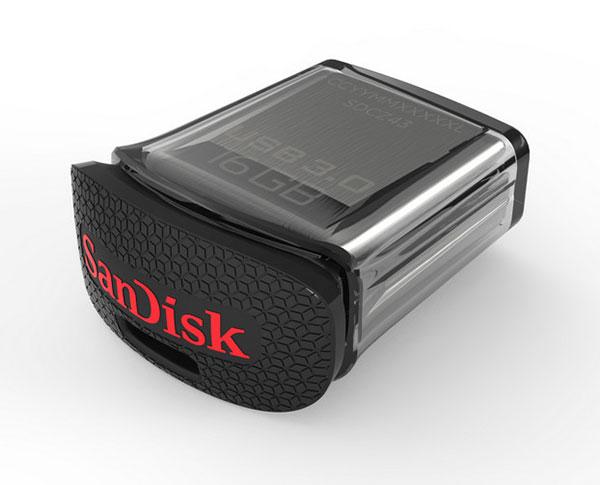 SanDisk's Ultra Fit USB 3.0 Flash Drive: Small but mighty, this low profile drive stays put for extra storage or quickly moves media between devices. It offers performance speeds up to ten times faster than standard USB 2.0 drives (fast enough to easily transfer a full-length move in less than 40 seconds). The high performance USB 3.0 offers speeds up to 130MB/s read, capacities up to 128GB. It is available in 128GB, 64GB, 32GB, and 16GB.
The SanDisk Ultra Fit USB 3.0 flash drive comes with SanDisk SecureAccess, which creates a password-protected private folder on your flash drive. With your private files protected with 128-bit AES encryption, you'll be able to share your USB drive without compromising your privacy. With a year's free subscription to RescuePRO software, you'll be able to get back that file you didn't mean to delete or the one that went missing when your computer crashed. The SanDisk Ultra Fit USB 3.0 is safe and secure.
More info on the Ultra Fit USB 3.0 flash drive here.
SIRUI Waterproof Tripods: SIRUI W waterproof tripods are ideal for outdoor photographers and videographers. The Waterproof Sealing System (WPS) features a series of rings that prevent damaging water from seeping into the tripod leg tubes and locks. The leg locks incorporate water and leak-proof materials, the rubber locking components firmly grasp the legs preventing water, dust (or small particles) from entering the legs or the locking system. SIRUI tripods have the ability to extend and contract the legs as smoothly as standard models, with ½ twist leg locks, set-up/break down is fast and easy. The SIRUI W-2204 extends up to 70.9 inches, folds down to 20.5 inches and weighs just 3.7 pounds (holds up to 39.7 pounds). Push the lock and it stays open until you select the desired position. The slip-resistant rubber feet can be replaced with stainless steel spikes (included) for added grip and stability. The SIRUI W Series tripod's unique leg mechanism lets you invert the legs 180° and the split center column makes changing from standard center column to short center column simple. One of the legs can be converted into a waterproof monopod. Attach the center column for increased height. SIRUI W Series Waterproof tripods are available in Aluminum or lightweight Carbon Fiber Legs. The SIRUI W-2204 Carbon Fiber model sells for $534.
More info on SIRUI here.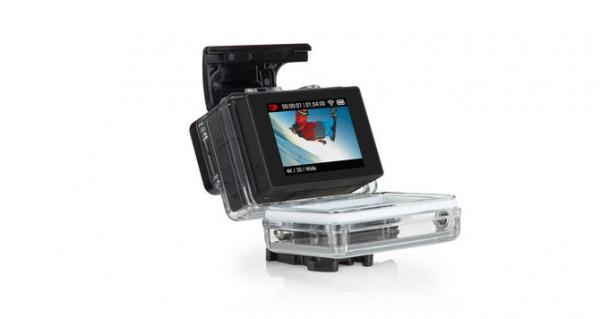 The GoPro LCD Touch BacPac: This device is a removable touch display that attaches to the back of a GoPro camera for added convenience and control. It's ideal for viewing videos/photos directly from the camera—including audio and instant slow-motion playback. It features a built-in speaker with volume control and a 3.5mm headphone jack. The brightness can be adjusted for customize viewing and to save battery life. The compact design keeps your GoPro camera small and lightweight. The LCD Touch BacPac is compatible for with the Standard Housing, Skeleton Housing and Blackout Housing with the included BacPac Backdoors. The suggested retail price is $79.99.
More info on the LCD BacPac here.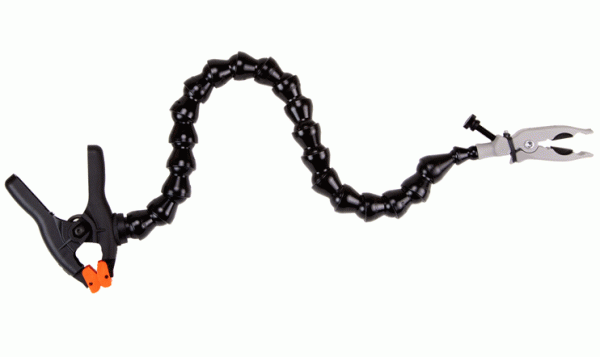 The Plamp II: The Plamp is the ideal tool to stabilize windblown objects and it allows you to easily adjust the position (or angle) of your subject, or move obstructing foliage out of the shot. Easy to use, one end of the Plamp clamps on to your tripod and the other securely holds another object. You can also use the Plamp to hold a reflector or even a lens shade. The redesigned Plamp II features thumbscrew activated clip jaws that allow for precise opening and closing for delicate work and stronger clamping force when required. The new foam jaw inserts allow you to grip delicate objects without damage them. The Zytel ST (Super tough) nylon offers nearly unbreakable clip jaws in even the most extreme conditions. The holding notch in the clip grabs the steel rim of large or small reflectors providing a secure slip-free attachment. The clip's arched recess reliably grips larger cylindrical objects. The larger LocLine elements in the articulating arm create a sturdier and more durable product while still retaining flexibility and precise positioning for heavier objects. The reinforced, stiffer articulating arm vibrates far less reducing valuable wait time after each movement and the larger arm diameter makes it possible to clamp to another Plamp offering versatile positioning and extension. The suggested retail price is $43.
More info on the Plamp II here.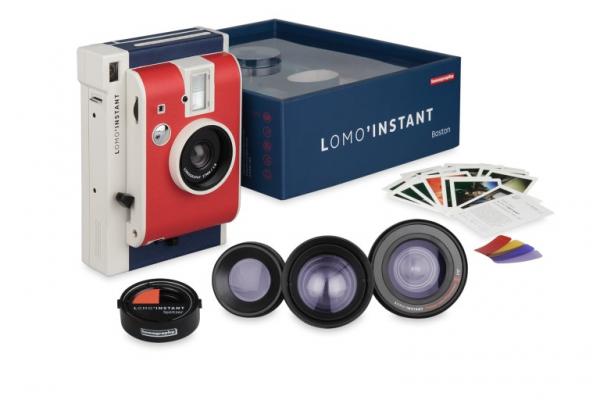 Lomo'Instant Boston Edition Kit: The Lomo'Instant camera is small enough to take where-ever you go and uses Fujifilm Instax mini film. This kit includes a Lomo'Instant camera Boston Edition, fisheye, portrait and close-up lens attachments, a Lomo'Instant Splitzer, lens caps, colored gel filters (blue, red, purple and yellow), shooting technique cards and an instruction manual. With its maximum aperture of f/8, the Lomo'Instant Camera has the largest aperture setting currently in the instant photography world. Shooting with f/8, you can get brighter shots. Or you can use a smaller aperture such as f/22 for getting every detail in focus.
Features:
Auto and manual shooting modes
Unlimited multiple exposures
Infinite long exposures
A tripod mount and cable release thread
The suggested retail price is $169.
More info on the Lomo'Instant Boston Edition kit here.

FEATURED VIDEO