Our 5 Favorite Photo Gadgets & Gizmos: Get Creative with Photo Printing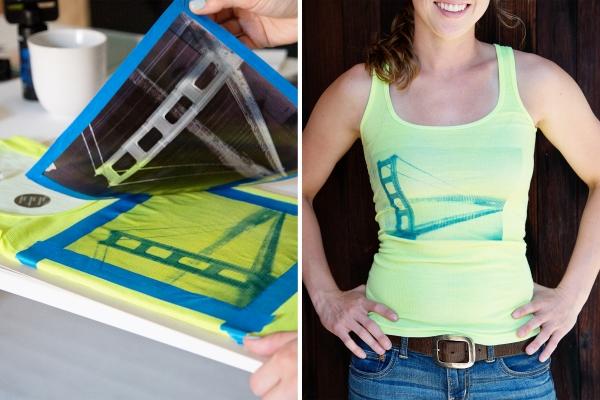 Inkodye Photo Printing Kit: This creative kit allows you to use wet darkroom photography techniques to create unique works of art on fabric, wood (or nearly any material). Simply paint on the liquid, then put a negative (or any object) on top of it and put it in the sun. The UV (or sunlight) develops it so there's no need for a darkroom. This starter kit gets you set up with everything you need to make a print: blue, black & purple dyes, four blank negatives, a fabric swatch, step-by-step video instructions, a test negative and detergent to stop the developing. You can use negatives to print pictures or use small objects—like plants, feathers, coins, toys, paper cut outs—to create silhouettes. The kit has a retail value of $39.
More info on the Inkodye Photo Printing kit here.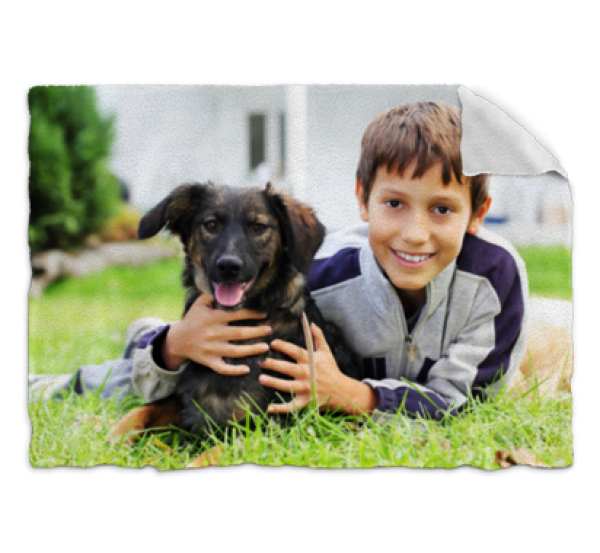 Fleece Photo Blanket: Walgreens can transform your photos into unique, cozy blankets. Printed on lightweight, pill-free poly-fiber jersey fleece in either vertical or horizontal format. The blankets measure 40x60 inches and are machine wash (cold water) and dryer safe. If you order online Walgreen will deliver it to your home in just 3 to 5 business days. Other choices include: Sherpa fleece blanket ($89.99), Plush Fleece ($59.99), Collage Fleece ($59.99), Americana Throw ($89.99), Celebration Throw ($89.99) and Baby Throw ($89.99).
More info on the Fleece Photo Blanket here.
Zook Albums: Zook allows users to create pro quality photo albums with lay flat pages and handcrafted accents. Sizes include 12x12", 10x10" and 5x5". The features include fabric end-sheets inside the front and back covers, hand gilded page edges, thick pages and covers and Silver Halide paper. Choices include over 30 colors of leather colors, digital replica books, imprinting and slipcases are also available.
More info on Zook albums here.
Canvas Gallery Wraps: Mpix can easily transform your favorite images into pro quality gallery wraps to create a unique wall art for your home or for your clients. Have your photos printed on pro quality canvas and gallery-wrapped around a 1.5 inch wooden stretcher frame. It will be delivered in a few days and is ready-to-hang right out of the box. Sizes include: 8x10 inch, 10x10 inch, 11x14 inch, 10x20 inch, 16x16 inch, 10x30 inch, 16x20 inch, 16x24 inch, 20x20 inch, 20x24 inch, 20x30 inch, 24x30 inch, 24x36 inch. Prices vary per size.
More info on the Gallery Wraps here.
Tablet Sleeves & Cases: CafePress allows users to create their own custom tablet/reader protective sleeves, smartphone cases, mousepads and laptop cases. The sleeves and cases are made to fit a specific device so it's a good idea to make sure to order the right one. Users may customize the sleeve or case with a personal photo, graphics, shapes and text (in your choice of fonts) in various colors and sizes. Prices vary due to the type and number of items created.
More info on the CafePress custom sleeves and cases here. You can see our picks for past favorite Photo Gadgets & Gizmos from previous weeks here, here, here & here.

FEATURED VIDEO