Our 7 Favorite Photo Gadgets & Gizmos of the Week: Let There Be Light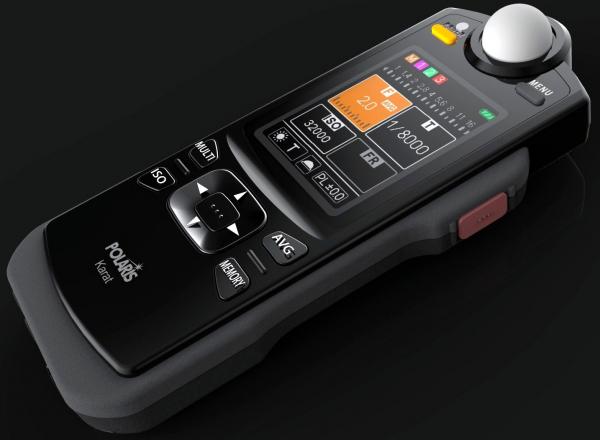 Polaris Karat Flash Meter: This new flash meter is from Polaris and OmegaBrandess. The slim and lightweight Polaris Karat was redesigned and features an easy to read LCD display and a flash duration function on a light meter. Measure the flash duration of your strobes with this unique function. The Karat also has an Auto ISO function. By setting your Aperture and Shutter Speed it will give you the appropriate ISO setting. With Flash Duration mode, Flash Ratio, Auto ISO and Contrast Function, Memory Function as well as Ambient light reading in both incident and reflective the Polaris Karat offers a wide variety of features and performance at a fraction of the cost of other similar models.
Features:
Flash Duration Mode
Flash Ratio
Auto ISO Mode
Contrast Function
Powered by two AA batteries
The suggested retail price for the Polaris Karat Flash Meter is $329.99.
More info on the Polaris Karat Flash Meter here.
Mole-Richardson Co. 900W SeniorLED Fresnel Light: Crafted from aluminum and steel with a sleek design, the new SeniorLED Fresnel light utilizes the latest LED technology (with 5K equivalent output) in a single source LED. Features include a through cord toggle switch, flicker free direct DC local dimmer (100 to 0 percent), DMX dimmer (100 to 0 percent), DMX512-A in/out, manual DMX address selector, a 10 to 55˚ variable Spot to Flood beam angle with passive/forced air cooling. It weighs 41 lbs, and measures 21x17x26 inches.
More info on the 900W Senior LED Fresnel light here.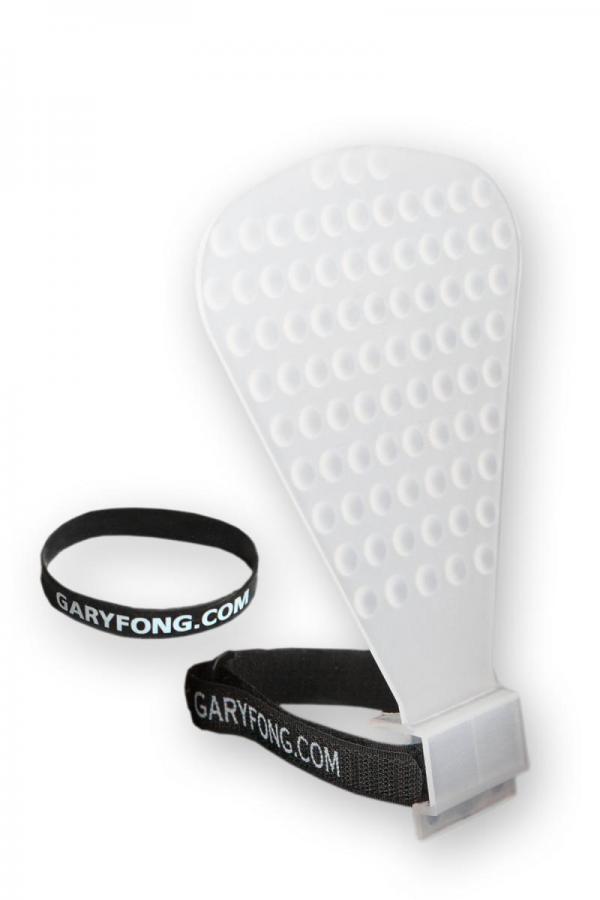 Gary Fong LightBlade Diffuser: The LightBlade Diffuser softens the harsh light created by speedlights and minimizes th shadows (while reducing glare) to create more accurate and even skin tones. Designed to accommodate almost all speedlight flashes, the LightBlade Diffuser is portable, compact combined bounce and shoot-through diffuser is ideal for event photography, portraits, interiors and product shots. The suggested retail price is $37.95.
More info on the LightBlade here.
AlienBees ABR800 Ringflash: The AlienBees ABR800 is a self-contained ringflash system designed for pro photographers. It is compact, lightweight and easy to use with pro (or semi-pro) cameras with lenses up to 4 inches in diameter. The ABR800 has adjustable output from full power (320 Ws) down to 1/32nd of the total power (10 Ws). This flashpower is adjusted on the back control panel with a slide fader, capable of adjusting in whole f-stop increments and everywhere in between. The ABR800 offers three mounting/operation options: tripod mounting, light stand mounting and hand-held use. With the tripod mounting option, both the camera and the ringflash (or just the ringflash) can be attached to a tripod with the built-in, bottom-flush tripod mount. With the light stand mounting option, both the camera and the ringflash (or just the ringflash) can be attached to a light stand with the built-in, swivel stand mount.
The eight modeling lamps, positioned around the flashtubes, can be set to full brightness, turned off, or set to track the power changes. The lamps may be used to indicate recycle, dimming when the unit is recycling, and coming back on to let you know when the unit is fully recycled and you are ready to shoot again. The retail price is $399.95.
More info on the AlienBees ARB800 Ringflash here.
Westcott D5 Video Blog Lighting Kit: The D5 Video Blog Lighting Kit includes everything vloggers and photograhers need to create pro-quality lighting. The continuous D5 lights produce a daylight-balanced light source and include 10 flicker-free fluorescent bulbs. With 1000 watts of output, this kit creates the bright illumination needed for video shoots (even using a webcam). The five switches located on the back of the D5 light head allow for output control and the built-in tilter bracket allows for exact positioning on the included light stands. The included rectangular D5 softboxes allow users to control the direction of light output and soften their light source. This Video Blog Lighting Kit also includes an X-Drop Backdrop and Frame. The X-Drop Frame features telescoping arms and a lightweight design, allowing for compact storage and setup in confined spaces. The 5x7' White X-Drop Backdrop features a thick, wrinkle-resistant fabric that can be machine-washed.
More info on the D5 Video Blog Lighting Kit here.
Lumu Lightmeter: The Lumu is a small sensor that easily transforms your iPhone into a digital light meter for ambient light. It has a measuring range of 0.15 - 250,000 lux (EV -4 to 20 at ISO 100), +/- 0.1 EV with a hemispherical diffuser, an operating temperature of 14-122°F / -10-50°C and a storage temperature of -4-140°F / -20-60°C. The connection is a standard stereo 4-pin 3.5 mm headset jack. The Lumu is water resistant (not waterproof) and it is powered by your smartphone. It is compatible with an iPhone, iPad and the iPod Touch and requires iOS 7.0 or later. The Lumu light meter is crafted from anodised aluminium, is available in either silver or black and has a retail value of $148.90.
More info on the Lumu here.
LunaGrip: Westcott recently teamed up with photographer and educator Kevin Kubota to create a unique tool for portrait photography. The LunaGrip (designed by Kubota) is a speedlight handle that allows for instant and portable diffusion. The LunaGrip pairs nearly any speedlight with standard reflectors or diffusion discs. Featuring an adjustable shoe-mount bracket, easy-to-grip handle, and three collapsible grip arms, it can mount any diffusion disc sized from 20 to 42 inches. This speedlight modifier creates a soft output and a round catchlight in the eyes of your subject. While providing instant off-camera flash modification, the LunaGrip can also act as an easy-to-use mounting option for reflectors. This handle features a built-in ⅜"-16 thread for effortless mounting to light stands or tilter brackets. The LunaGrip is available separately for $89.90 or in a kit featuring a 40" 5-in-1 Reflector for $119.90.
More info on the LunaGrip here.
You can see our picks for past favorite Photo Gadgets & Gizmos from previous weeks here, here & here.

FEATURED VIDEO