Olympus OM-D E-M10 Mark II Mirrorless Camera Review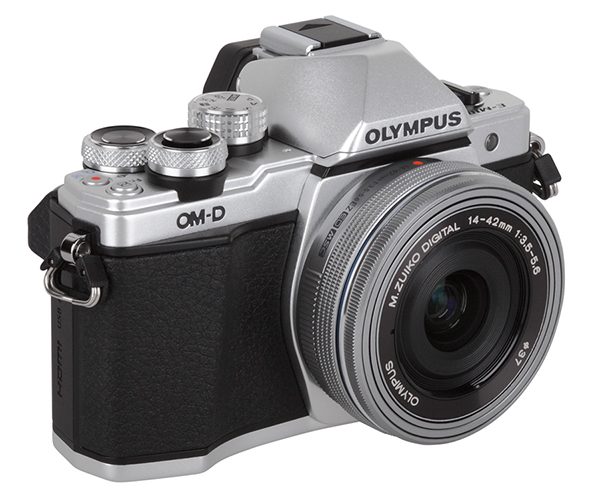 (Editor's Note: Lab Review lab tests and comments are supplied by BetterNet, Shutterbug's TIPA-affiliated testing lab and edited by George Schaub. Shutterbug is the sole US representative within TIPA, a worldwide association of photo and imaging magazines.)
The Olympus E-M10 Mark II is the newest entry-level model of the OM-D mirrorless camera series. It has a very compact body and offers a 16MP image sensor, 5-axis image stabilizer and high resolution OLED EVF. It is highly configurable, yet offers many scene modes and effect filters for beginners.
The OM-D E-M10 Mark II (E-M10 II in the following text) is the second generation of the Olympus entry level E-M system line. The first E-M10, introduced in January 2014, was a very small and compact camera with SLR design elements. The E-M10 II has a very similar look with even more "retro style" elements. The on/off switch, for example, looks like the same switch on the analog Olympus OM-1 from the 1970s.
The new camera has a Micro Four Thirds sensor with 16MP resolution. It has a 5-axis-image stabilizer, like the E-M1 and E-M5 Mark II. While those high-end cameras offer a stabilization of 5 EV stops, the stabilizer in the E-M10 II compensates up to 4 EV stops. In our tests we were able to shoot steady images handheld with a 50 mm lens at ¼ second, which confirms the Olympus specification.
The camera is very small, maybe even a little too small if the photographer has larger hands. The two setup dials on the top are handy and allow the photographer to change parameters very quickly and comfortably. Nevertheless, the small body and the very light touch for adjustment of these dials can cause some problems. For example: the front dial (with the shutter release button on its top) allows the user to change the EV compensation by +/- 5 EV stops. During shooting the EV settings were sometimes changed unintentionally.
The new E-M10 II is the first Olympus with an OLED electronic viewfinder. This viewfinder offers a resolution of 2.36 million RGB dots and a very crisp and brilliant image. The viewfinder is a little smaller than the very large format EVFs of the Panasonic GX8 or Sony A7R II. Its magnifier factor is 0.62x instead of more than 0.7x found on those cameras, but regardless offers a very comfortable view when composing or working with manual focusing, for which the camera offers "focus peaking" and magnifier functions. An eye sensor automatically switches between LCD and EVF. If desired, the photographer can use an EVF button on the right hand side of the viewfinder ocular to toggle between both systems.
The camera offers a lot of individual settings. Beside standard exposure modes and numerous scene modes it offers "Art" filters for special effects. In addition it offers a lot of individual settings for the image style. For example, the photographer can activate a gamma curve function to create high contrast images. The "Fn" buttons on top and on the back are user defined.
The E-M10 II has a swivel LCD which can be flipped upwards by nearly 100 degrees and downwards by 45 degrees, but can't be rotated to the side. The most upright position allows the user to see the screen from the front for "Selfies," but a fully articulated monitor would be more helpful.
Comments on Image Quality:
Color: The Olympus reproduced the color test chart with a slightly cool look, so the gray pattern in the center of the result chart show a shift of darker gray nuances into the blue area of the color space. The brighter gray nuances show a nearly perfect result. Overall color errors are on a very low level: nearly all test colors show only a minor shift to their given values. Skin tones are reproduced very well. Brighter skin tones did gain a very slight higher magenta rate, which is noticeable in our portrait shot. The average saturation is a little higher than a perfect 100 percent reproduction, but at 106.9 percent it is still a very good and natural looking result.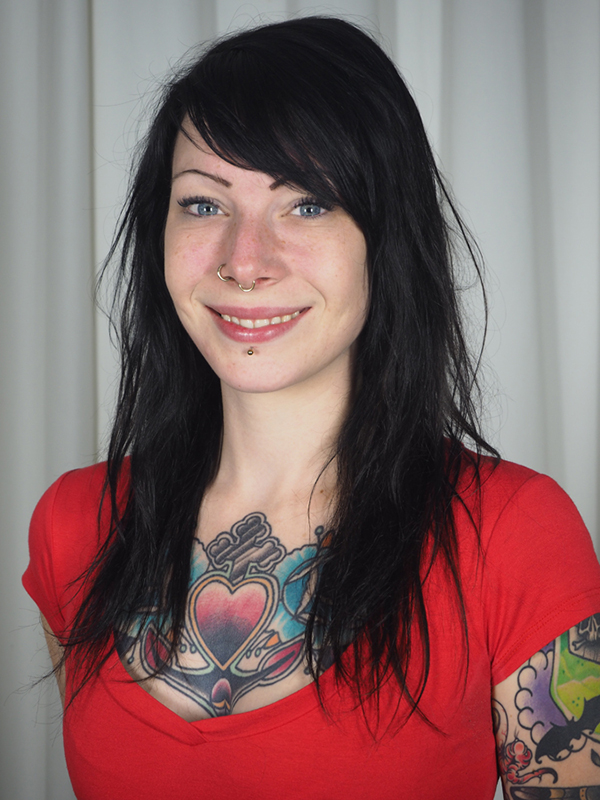 Sharpness: The camera created JPEG images with a slightly soft look due to some chromatic aberration effects. The image processor tries to compensate this effect with an intense sharpness filtering, which shows some clipping effects and therefore double contours on hard contrast lines. The resolution chart was reproduced with 2852 of 3456 lines per picture height, which is an average result for an MFT camera with 16 MP resolution.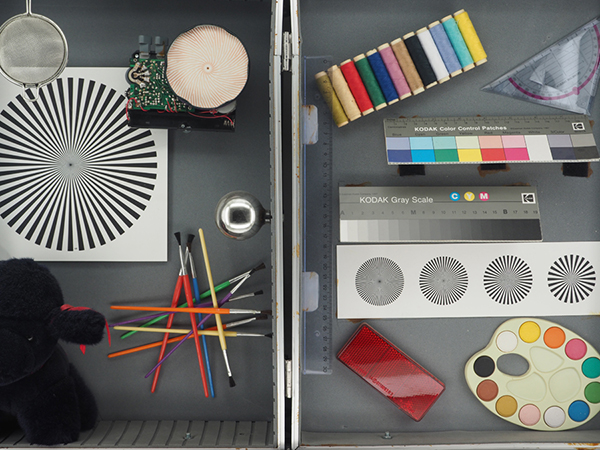 Noise: The new Olympus performed well in our noise tests. Luminance noise stays on a low level in images taken with ISO 200 to 12800 and only becomes noticeable in ISO 25600 mode. Color noise gets visible in images taken with ISO 800. The combination of color noise and anti-noise filtering effects gets visible in images taken with ISO 3200. These filtering effects are acceptable up to ISO 3200 but get quite annoying at ISO 12800 and 25600.
The dynamic range results are very good. The camera achieved a maximum of 11.3 f-stops and keeps a high level of 10 to 11 f-stops in all ISO modes up to ISO 3200. In higher ISO modes the dynamic range drops to 8.64 f-stops.
Video Format and Handling
Compared to former Olympus cameras, the new E-M10 II camera has some additional video features. It is now able to record Full HD video with additional frame rate settings and Blu-ray compatible mode with 24 frames per second, plus offers PAL-compatible modes with 25 and 50 frames per second and up to 60 progressive frames in NTSC mode. Olympus announced the camera with an additional "4K feature," but the E-M10 II just offers this high resolution image mode for time-lapse videos. The small record button is located near the second parameter dial on the back and very near to the right edge of the camera body, so it isn't very handy.
The Full HD videos are saved as MOV files with H.264 compression. These files can be edited in nearly every video editing software program on current Windows and Apple PCs without any problems (QuickTime MOV Player is necessary).
The camera offers a lot of individual settings in video mode. It can use the standard exposure modes P, S, A and M and allows the user to set ISO speed manually, although ISO speed is limited to 6400. Manual exposure modes are available when the camera mode dial is set to "Video". When the camera works in photo mode it is able to record video sequences, but pressing the video record button on the top will switch directly back into AUTO exposure mode irrespective of the current photo mode (P, M, A or S).
In video mode the camera is also able to record videos with additional color modes like BW.
When recording videos the image stabilizer can work in two modes: It can use the standard sensor shift technology only or use a combination of sensor shift stabilization and an additional digital stabilization for better results. The digital stabilization, however, will crop the video image.
Comments on Video Quality
The Olympus showed an average performance in our video tests. The resolution test chart was reproduced with 689 of 1080 lines per picture height. The look of the videos is similar to the E-M10 II photos: hard contrast elements have a slightly softer look. The image/video processor tries to compensate for this effect by an emphasized sharpness filtering. All other image elements with less color and brightness contrast aren't modified as much by the processor, so they look a little softer.
Color reproduction is also similar to the still photo reproduction. Darker gray nuances are shifted into the blue are, while brighter nuances show neutral reproduction or a slight shift into the yellow area of the color space. Skin tones are reproduced very well. The videos showed a good performance in our noise tests. Color noise artifacts get visible at ISO 1600 and higher. The camera achieved a maximum of 10.7 f-stops when recording videos at ISO 200. The dynamic range drops significantly in higher ISO speed modes.
Pro
* Bright and brilliant viewfinder (OLED, 2.36 million RGB dots)
* Five axis image stabilizer
* WiFi (including NFC module)
Contra:
* Swivel LCD can only be rotated up- and downwards
* Viewfinder is much smaller than high end EVFs
* Videos in full HD instead of 4K
The Olympus OM-D E-M10 Mark II retails for $649.99, body only. For more information, visit the product page.
(Lab Review is where we publish web-exclusive lab reports on cameras. To read more Lab Reviews, click on the Reviews tab on the top navigation bar of this page. New photo gear reports are published frequently, so check Reviews for more equipment evaluations from Shutterbug writers.)

FEATURED VIDEO