Nikon Z6 Full-Frame Mirrorless Camera Review: Fast, Compact, and Affordable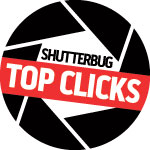 (Editor's Note: You can see 10 additional full resolution test photos we shot with the Nikon Z6 here.)
When Nikon announced the first two models in their new Z Series of full-frame mirrorless cameras, they provided an intriguing choice for both advanced amateurs and pros. The Nikon Z7 features a 45.7MP sensor for those photographers who desire maximum resolution, while the new Z6 is a more nimble, 24.5MP model that Nikon describes as the perfect "all-rounder."
It would be a mistake to classify the Nikon Z6 as a "little brother" to the Z7, not only because they share the same basic form factor, but due to the fact that the two cameras have a lot of features in common. Moreover, the Z6 has some capabilities that exceed those of the Z7. And the Z6 body, priced at $1,995, is considerably less expensive than the $3,399 large-sensor Z7.
For many photographers, myself included, cameras in the 20-megaixel range hit a sweet spot in terms of resolution. They deliver images that are plenty large enough for most applications, and don't subject you to the storage requirements and slower processing times of maximum resolution files. It's for those reasons that I was excited to get my hands on the brand-new Nikon Z6 and put it through its paces.
The first stop on my journey with the Nikon Z6 was a press trip to Orlando, FL where we had the opportunity to shoot gators and birds in swamp-like Cypress Lake. We also spent a couple days at Epcot Center, with its many interesting photographic opportunities. After the trip, I arrived back in New Orleans just in time to do some shooting at Po-Boy Fest—an annual event that pays homage to the city's classic sandwich.
Who's It For?
The new Nikon Z6 is designed to be a versatile all-purpose, full-frame mirrorless camera, well suited for a wide range of subjects from portraiture and wildlife photography to sports/action and nature shooting. Anyone who has used a Nikon DSLR will feel immediately at home with the Z6, which shares a similar form factor in a scaled-down package.
The well-balanced Nikon Z6 features a secure, deep grip, an intuitive interface, and well-placed controls. Everything from the ISO, exposure compensation, and AF-On buttons, to the sub-selector control, is perfectly placed for fast operation. In short, the ergonomics are great.
Outdoor photographers will appreciate the durable construction of the new Nikon Z6, which is sealed against dust and moisture. In fact, Nikon says the Z6 boasts the same level of durability and resistance to the elements as their D850 DSLR, in a much smaller and lighter body. The camera also features a silent shooting function that's great for photographing everything from wary wildlife to indoor concerts. And the camera's built-in Wi-Fi provides a direct connection to smart devices and enables wireless image transfer to a computer.
New Lens Mount
Nikon's Z Series mirrorless cameras feature a new oversized mount, with an inner diameter of 55mm and a short flange focal distance of 16mm. The three currently available lenses include the Nikkor Z 24-70mm f/4 S medium-to-short-telephoto zoom, and two fast primes—a Nikkor Z 35mm f/1.8 S wide angle and the Nikkor Z 50mm f/1.8 S normal lens. More Z Series lenses are under development, including a super-fast Nikkor Z 58mm f/0.95 S Noct.
One reason for the new mount design is that it permits using Nikkor F-mount lenses on the Z6 and Z7, when paired with the new FTZ lens mount adapter. So, if you have a cabinet full of Nikkor F glass, and you want to add a highly capable mirrorless camera to your arsenal, you can do that at minimal expense.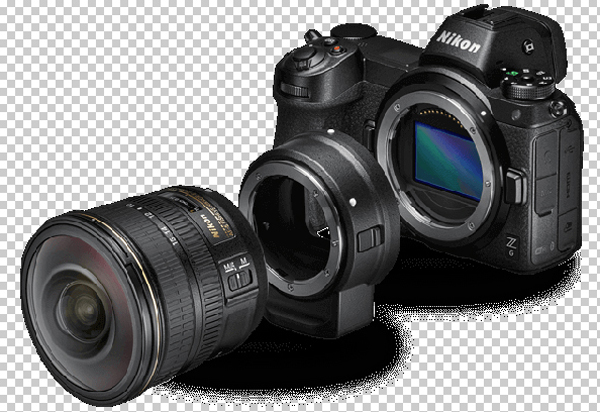 For shooting gators and birds in the swamp, I used Nikon's FTZ Adapter and an AF-S Nikkor 70-200mm f/2.8G II ED zoom and was really pleased with the combination. Autofocus using the F-mount lens and adapter was both fast and precise. Because we were shooting from a fan boat, longer lenses actually put me too close to the action.
Once we changed venues to Epcot Center, and later at Po-Boy Fest, I did most of my shooting with the native Nikkor Z 24-70mm f/4 S and Nikkor Z 50mm f/1.8 S lenses.
Key Features
The first thing I noticed upon powering up the Nikon Z6 was the camera's big and beautiful 3.2-inch, 2.1M-dot tilting touchscreen that makes composing high and low perspective shots a breeze. As expected, the screen lets you navigate menus, and touch to focus and trip the shutter. But I inadvertently discovered a cool feature while reviewing my first set of images: You can use finger gestures, like on a smartphone, to zoom in on an image and crop it in the camera.
Equally impressive is the camera's high-resolution electronic viewfinder with its 100% frame coverage and a magnification of 0.8X. The clear and crisp view, and 37° diagonal viewing angle, almost made me forget I wasn't looking through an optical viewfinder.
One area in which the Nikon Z6 really shines, as compared to the higher-resolution Z7, is the camera's high-speed continuous shooting capabilities. When photographing fast flying birds in the swamp, I took advantage of the camera's 12fps continuous shooting at full resolution (as compared to 9fps with the Z7). I also selected the Single Large focus point setting (there's also a Single Small point option and several others). Combined with the camera's Focus Priority mode, I never missed a shot.
Another benefit of the Z6 over the Z7 is it's great low-light capabilities, with an ISO range of 100-51,200. By comparison, the Z7 offers a range of ISO 24-25,600. The Z7 does "win" when it comes to focus point capabilities, with 493 points as compared to 273 points with the Z6. This was a non-issue for me, as I preferred to use a single large focus point for the birds-in-flight shots, and a single small focus point for static images.
Other key features of the Z6 include interval timer photography for time-lapse creation, an extended low-light metering range, and a peak stack function that confirms the area in focus for convenient focus-staking operations.
While we didn't experiment with the video capabilities of the Z6, Nikon touts the camera as a "multi-media powerhouse" that beats the Z7 when shooting video by offering full-frame 4K UHD video capture with full pixel readout.
Image Quality
Both the Z6 and Z7 mirrorless cameras are equipped with Nikon's new Expeed 6 image processing engine, designed to significantly reduce noise and maximize the resolving power of Nikkor Z and Nikkor F lenses. Touted as their "most advanced processing system ever," the Expeed 6 processor is designed for optimum image quality, even under low-light conditions, when shooting both still images and video.
Whether capturing birds in flight against a bright sky, photographing models at Epcot Center, or dealing with mixed outdoor lighting at Po-Boy Fest, the Z6 consistently delivered accurate exposures, pleasing color rendition, and clean shadow and highlight detail.
The images you see here were all shot using the camera's highest JPEG setting, and we were very pleased with the results. The Auto white balance setting did an admirable job under varying conditions, and image contrast, sharpness, and resolution were uniformly good.
Both Z Series cameras utilize a 5-axis optical VR system, said to deliver up to five stops of image stabilization with Nikkor Z lenses, and three-axis VR when using Nikkor F-mount lenses with the FTZ mount adapter.
The Nikon Z6 and Z7 mirrorless cameras feature a new backside illuminated CMOS sensor with built-in focal-plane phase-detection AF pixels, which no doubt contributed to image quality and performance—as did the fine Nikkor optics. The camera's fast and precise hybrid AF system is also deserving of praise.
Conclusion
For Nikon shooters looking to make the switch to a versatile, premium-quality, mirrorless camera, the new Z6 full-frame model is a no-brainer. It offers a familiar form factor, seamless compatibility with F-mount Nikkor lenses, and compatibility with Nikon speedlights and other DSLR accessories.
Even if you don't own a bunch of Nikkor F glass, the affordable do-everything Nikon Z6 is a rugged, lightweight, high-performance option, built to Nikon's uncompromising standards. There are three high-quality Z-Series lenses available, with more on the way. The camera offers an uncommon combination of speed, versatility, image quality and features for the price of $1,995 (body only). Available on November 16, the Z6 can also be purchased with the Nikkor Z 24-70mm f/4 S zoom lens for $2,599.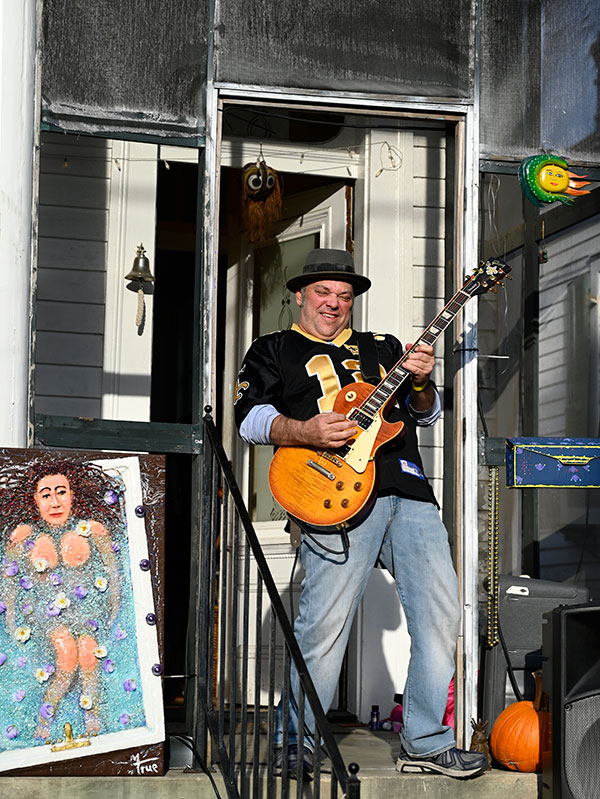 (Editor's Note: You can see 10 additional full resolution test photos we shot with the Nikon Z6 here.)