Nikon Cancels Release of Long-Awaited Premium DL Series Compact Cameras with 1-Inch Sensors
It's been almost exactly one year since Nikon created a buzz by unveiling a new series of three premium compact cameras with one-inch sensors and 4K video capability. This morning however, Nikon cancelled the delayed release of all three cameras in their highly anticipated DL Series.
The initial plan indicated a June, 2016 release of three DL cameras: one with a 24-85mm zoom, another with a wide-range 24-500mm zoom, and a third featuring an 18-50mm zoom. In this morning's announcement, Nikon apologized to photographers who have been patiently awaiting the cameras' availability, citing "concerns regarding their profitability considering the increase in development costs, and the drop in the number of expected sales due to the slowdown in the market."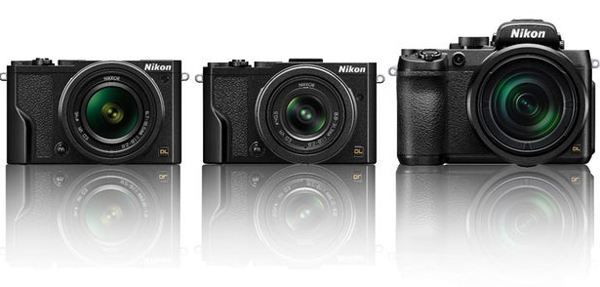 The problems facing Nikon may extend far beyond the viability of the now-cancelled DL compact cameras. According to Nikon Rumors, the venerable camera company announced a "fundamental company-wide restructuring" last November as a result of losses totaling some $262 million.
Nikon today posted a "Notice of Recognition of Extraodinary Loss" where the company details the restructuring and some of its recent financial woes. No, this is not a good sign for the Japanese imaging giant.
Nikon did not indicate any plans for the possible resurrection of the DL Series cameras in the future. You can read our original announcement of the three cameras here.

FEATURED VIDEO