New Photo Show: "Innovation In The Imaging Capital" Explores Early Photo Tech
The George Eastman House is currently hosting the Innovation in the Imaging Capital exhibit from September 20, 2014 to January 4, 2015. The main focus of the show is the major contributions to the development of imaging technology made possible by the various inventions that were created—or developed—in the town of Rochester, New York. Since 1888 Rochester has been widely known as America's center for imaging innovation.
The exhibit features objects taken from the George Eastman House collection along with a selection of items borrowed from many local lenders including: Bausch and Lomb, Xerox and the Eastman Kodak Company. Each section of the exhibit highlights a different area of the photographic technology that was developed in Rochester.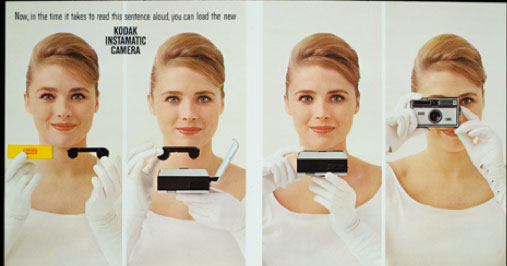 The Consumer Product section includes early digital inventions such as the first digital camera patented by the Eastman Kodak Company in 1977. Other sections include a selection of medical devices (early and modern digital X-rays) and a capsule camera provided by Given Imaging. Also on view are aerial cameras from WWI, WWII and the Lunar Orbiter I.
More info on the show here.

FEATURED VIDEO