Two New Shows Spotlight the Gracefully Geometric Images of Marc Riboud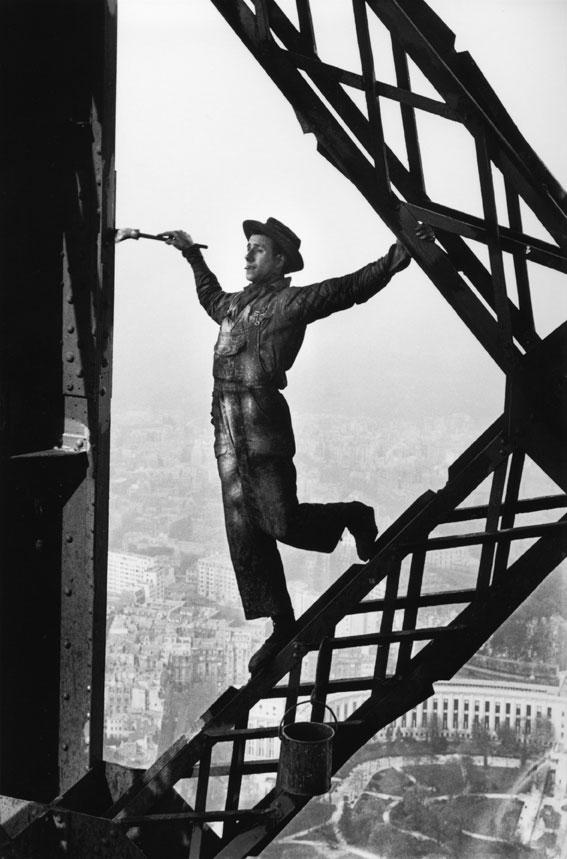 Through his camera viewfinder Marc Riboud sees a world of gestures and graceful movements framed by elegant geometrical spaces. For over sixty years, he has photographed people and places with eyes full of wonder. Now in both New York City and his hometown of Lyon, France his delightful images from nearly sixty years of photography are on exhibit.
Riboud was born in a small village near Lyon, France in 1923, the fifth of seven children. When he was a teenager, his father gave him a Vest Pocket Kodak camera and in 1937 the young Marc took the camera on a family trip to the Paris Universal Exhibition. Out of this journey he created a "photo story" which his father would later say was the first sign of his son's destiny.
But before he could pursue the destiny another destiny intervened. The German army occupied Northern France in 1941 and Riboud was fighting in the French underground, The Maquis. When the war ended he studied engineering for a while, to please his family, but finally decided to follow his heart and become a photographer.
Leaving Lyon he travelled to Paris where he met Henri Cartier-Bresson, David Seymour and Robert Capa, the founders of the Magnum photo agency. Cartier-Bresson recognized the young man's talent and became his mentor; teaching him his theories of "geometry" and the "decisive moment." However the temperaments of the two men differed and it is evident in their photography. While the teacher's images are often somewhat distant, very formal with very rectangular geometry, the student's work is lighter, the geometric lines more nimble and graceful.
In his early days in Paris, the young Lyonnais wandered the city streets looking for images. One day in 1953 he came upon some workman repainting the iconic Eiffel Tower. They worked without safety ropes or nets; the only concessions to their perilous occupation were broad brimmed hats that would catch paint drops falling from overhead.
Riboud climbed the Tower and took photographs of the workers. One image of a workman painting the huge metal girders with the poise of tightrope walker and the concentration of an artist before a canvas became Riboud's his first published image. (See photo at the top of this story.)
The photo appeared on the cover of the French magazine Marie-Claire and in the weekly American Life and it led to Riboud being invited to join Magnum later that year. And with membership in the agency came work and travel. In 1954, Capa sent him to London "to see the girls and learn English" and in the next year he was assigned to travel around the Middle East, Afghanistan and India in an old Land Rover photographing the changes sweeping that region.
His first book, published in 1957 was Women of Japan and it came out of his travels to China and Japan. After Asia he took a road trip from Alaska to Mexico and followed that with several months photographing in the USSR.
I met Riboud briefly in the late 1960s when I collided with him at a New York City anti-war demonstration. We were both running alongside the demonstrators, watching the action and not where we were when we bumped into each other. No real damage was done to either of us and later I got to chat with him and see some of his photos.
This brief encounter has stayed with me because I believe it changed my images. The '60s were an angry time in America and my photographs reflected that anger and little else. Looking at Riboud's images I saw my world as he saw it; with a gentler eye. The best example of this attitude is his image of a protester putting a flower in the barrel of a National Guardsman's rifle.
Years later speaking with Cornell Capa about Riboud, Capa said that he was one of his "concerned photographers." A photographer who looked beyond turbulence and despair to capture optimistic images of a world filled with joy and grace.
The Marc Riboud exhibitions in New York and France are both collections of his black and white photographs from the late 1940s through the 1960s. The show in Lyon is at the Plateau Exposition Hall at the Hotel de Région, 1 esplanade François, and is entitled "Marc Riboud, Early Snaps." It runs until February 21, 2015.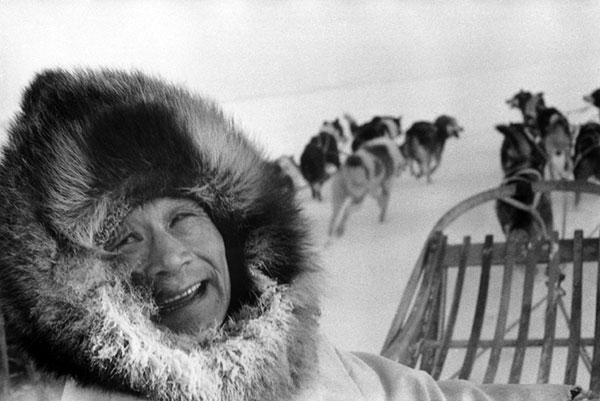 In New York, you can find Riboud's "Witness at a Crossroads" exhibition at the Rubin Museum at 150 West 17th Street. It focuses exclusively on Riboud's travel photography in the Middle East and Asia between 1955 and 1958. It runs through March 23, 2015.
(Marc Riboud photos used with the kind permission of the photographer.)
For more on Marc Riboud, click here.