Motorsports Photographer Assaulted by President of the Charity Event He Was Shooting (VIDEO)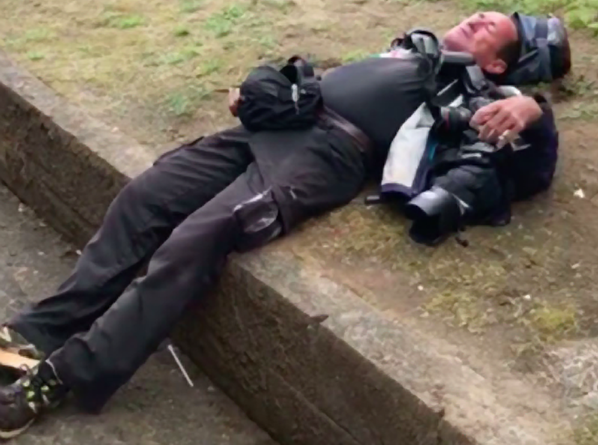 These days photography is becoming sort of a contact sport, with more and more photographers being assaulted while doing their jobs. Typically, however, these incidents occur to photographers covering riots or political rallies, rather that at charity events as was the case here.
As you can see in the crazy clip below, New Zealand motorsports photographer Dirk Kynsmith was shooting a charity event for the Auckland Car Club, when he was physically assaulted by the President of the organization Ted Jarvis.
Kynsmith fell on his back, hit his head and suffered a mild concussion, while another photographer captured the melee (you can see the full clip below) and called police from the event's media center. According to the website Speed Cafe, the fracas was triggered by an earlier altercation with a security guard that didn't involve Jarvis, and escalated when Klynsmith attempted to speak with the guard.
Before leaving for the hospital Kynsmith, who momentarily lost consciousness, said "I'm just thankful I didn't actually trip and land face first because the camera would have hit me in the back of the head and it would have been rather more horrible."
As we mentioned, photographers getting attacked while just doing their jobs has become more and more common. Back in February, photojournalist Christopher Morris got choke-slammed by a Secret Service agent while covering a political rally for Donald Trump.
Be careful out there!

LATEST VIDEO