Is This the Most Advanced (and Ridiculous) Selfie Stick Ever? (VIDEO)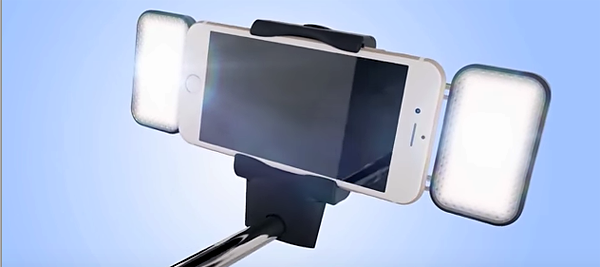 Yeah, we know: Selfie sticks don't get a lot of love from serious photographers. But this fully automatic unit deserves a look, if only for a good laugh.
As you can see in the video below, it features a telescopic boom that automatically extends at the push of a button, as well as hidden, flip-out LED light panels for illuminating your bewildered subjects. And if that's not enough, the unit includes two fans that slide out from inside the handle to provide a nice, wind-blown look to portraits.
Now before you say, "this is the most ridiculous thing I've ever heard," consider this: We could only find this technological wonder for sale on one (non-English) website, and the price in U.S. dollars is $885. Free shipping is not included.
Anyhow, check out this video; the music is really good.

LATEST VIDEO