Moby Can Fly: Scuba Diver Captures Gigantic 40-Ton Humpback Whale on Takeoff (VIDEO)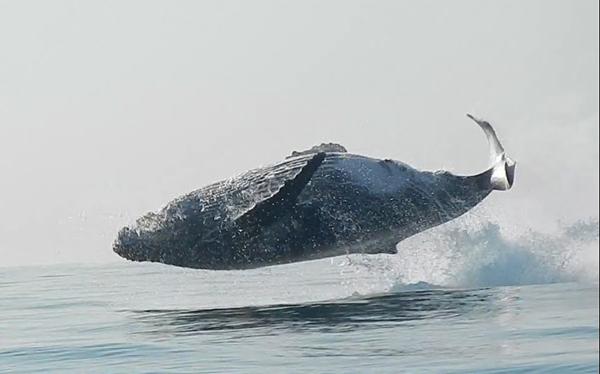 The day started off pretty normal for scuba diver Craig Capehart who was sitting in a small inflatable boat in the Indian Ocean off the Coast of Mbotyl, South Africa. The seas were unusually calm as Capehart and friends were out hunting for sardines.
Then everything changed, and it changed in a hurry. The wind began to howl, large swells rocked the boat, and despite nary a sardine in sight, whales seemed to be everywhere. And that was only the prelude.
Suddenly, an adult humpback whale estimated to weigh some 40 tons, shot out of the water and went completely airborne. According to Capehart, "Dolphins and even great white sharks have been seen flying out of the water, but this is a first for an adult humpback whale!"
After watching this amazing video below, take a look at our earlier story about diver Rita Kluge who swims with whales and captures stunning underwater images.

LATEST VIDEO