Making A Difference With Photography; The Risk And Reward Of Commitment Page 2
It was published in June of 2007 and all proceeds from the book will be donated to Amnesty International and the Genocide Intervention Network. This is an amazing project, produced in partnership by PROOF: Media for Social Justice, Amnesty International, and the Holocaust Museum of Houston. The publisher, powerHouse Books, was honored in the Fifth Annual Lucie Awards as the 2007 Photography Book Publisher of the Year. We are all connected and there has to be a worldwide perspective to inspire an urgent and immediate increase in awareness of human suffering. Next, the exhibition for the book will premiere at the Holocaust Museum in Houston on March 12, 2008, and will then go on tour.
Photos © 2008, Colin Finlay, All Rights Reserved

PB: Measuring change is difficult. When the book on Tibet was reviewed in a German newspaper, their government contacted China about the situation. My job is to raise awareness. Knowing that the book sold 100,000 copies, I have to assume that the exposure of images in that quantity must raise awareness of the issue. My hope is that the change caused by my work will have no borders. My current project, Bridges (www.bridgesweb.org), was started almost seven years ago and we are looking at metrics on that project. The goal is to enable children to share their cultures and issues in their communities using technologies such as digital storytelling, live video conferencing, in person student exchanges, and teacher-led text-based communication. We serve students from a variety of geographical and cultural backgrounds, with a particular emphasis on indigenous communities and low-income populations.

SB: What marketing tools have you used to spread the word (and the images) about your mission?

PB: First, I maintain my website, www.philborges.com. And with many of my projects, partnering organizations have had public relations departments that spread the word and the images for broad distribution. My wife and business partner, Julee, sends press releases and contacts the media. The publicity in Oprah Magazine, Town & Country, American Photo, and The Washington Post was very helpful. I also expose my work to other forms of media in addition to print. Cable television and radio stations are great outlets to utilize. I have received coverage on CNN ("Life After Work" series) and the Hallmark Channel. We also use radio broadcasts specific to photography projects such as Shutterbug Magazine Radio, Experience Talks, and Photo Talk Radio.

My latest marketing promotion is from winning the Purpose Prize for the Bridges project and that has generated more press and connections. Venture capitalists and others engaging in social programs at the Purpose Prize convention in Palo Alto, California, have provided excellent networking avenues, which are very critical for support of the projects.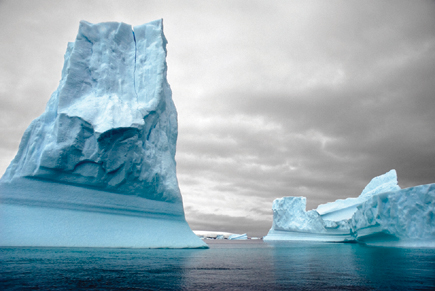 Photos © 2008, Colin Finlay, All Rights Reserved
CF: Promotion is mostly my website, www.colinfinlay.com, and making connections and networking fuels continued success. It does not matter how great a photographer you are if nobody knows you exist. Plus, look to emerging technologies; they are the mass distribution of the future. For example, the organization Definitive Stories (http://definitivestories.com/) and I produced a book together, designed by Marta Salas-Porras, entitled Testify. The idea was to deliver these books electronically with an accompanying spoken narrative. Definitive Stories' books are meant to be consumed primarily on iPhones and other handheld media. They may also be ordered in print from websites such as Amazon.

SB: What recommendations would you make to a photographer looking to make a difference with their photography and still "pay the rent"?

CF: To pay the rent, I worked very difficult and undesirable jobs in the beginning. You must determine how much you are willing to sacrifice.

Success requires effort and you must give all or nothing.

PB: The most important thing is to start by finding what cause is close to your heart and committing yourself to framing the story around it. Be prepared for obstacles and things that may stand in the way of your goals. Look past the goals to the end result and then work toward making it happen.

If I had taken the time to contemplate all of the obstacles that might have been encountered, I would have never started. It is almost like magic happens once you commit to a project. Somehow the commitment itself, the energy asserted makes things happen--the money, the access, etc. Maintaining that drive is what gets you past the obstacles. Keep your eye on the goal and don't focus on the things that are trying to stop you from your achievement. My belief is that the bigger the risk, the bigger the reward.

FEATURED VIDEO