Thinking Of Getting Into The Wedding Biz?: Insider Tips From Today's Top Pros
While Uncle Ned might be bragging that he can take care of the photography at his niece's wedding with his D-SLR with built-in flash, amusing and sometimes bitter experiences have taught prospective brides that there's nothing like an experienced photographer to do the job right. But getting yourself and your work in front of that group of brides and wedding planners can be a challenge, and that's what this month's column is all about. We'll take a look at changes in the business model, including portfolios, marketing materials, networking with wedding vendors, and bridal shows. While it might seem that much of this is peripheral to your honed photo skills, you won't be working weekends unless you can book the job. We want to thank Amanda Bevington, Roberto Falck, Rob Greer, John J. Pacetti, and Becka and Nate Robinson for input on these important matters. Please see their websites and resources at the end of this article to view their work and marketing approach.
Shutterbug: What have been the most effective marketing tools you have used to find wedding photography clients and what might you do differently in the coming year?
Rob Greer: Clients most often locate me through a combination of referrals from past clients and venues, my organic listings on search engines, through photos on Facebook, and through my listings on WeddingWire and The Knot. For 2014, I'm revising my wedding photography website to be more Googlelicious and I'm hoping to draw in more business from that direction. I'm also working harder to connect with more venues in my local area. I haven't blogged regularly for several years and that apparently hasn't impacted my business. That's one task that I don't plan to resume in 2014.
Roberto Falck: Marketing is a combination of multiple things. First and foremost is giving great service to existing clients on their wedding day so that their friends and family can see what we do firsthand. The second one is relationships that we have with the wedding community, specifically other vendors that are in the hiring chain. One of the most important relationships we have is with venues. Once a client books their venue they will start looking to complete their wedding professional list. They will start by asking for recommendations, and that is where we want to be. The day of the wedding we are not only working for our clients, but we are working on building and strengthening our relationships with other industry vendors. We will continue doing this in 2014.
Becka and Nate Robinson: Since we first started our business in 2008 we have primarily utilized Facebook and our blog and those have brought us a lot of clients. Other than that, word of mouth from building solid relationships with our couples, clients, and with other vendors has served us well. This last year we've seen more and more people coming to us from Instagram and Pinterest so we plan on utilizing those to the max in 2014. As much as we get traffic through vendor listings and paid blog advertisements, we don't see much conversion so we have pulled ourselves out of most of those places to put our time and money into more effective strategies. We really find that the majority of our leads that turn into dream clients come from just putting ourselves out there both online and in person and connecting with people on a very organic level. That's the foundation of our art and people are drawn to that authenticity.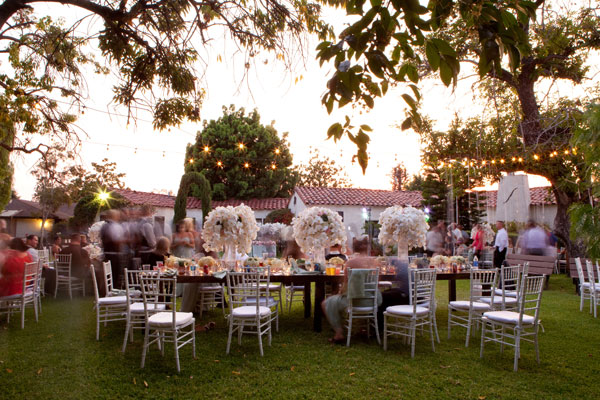 Amanda Bevington: For years, I advertised on wedding blogs and websites and now most of my new business is a result of referrals from past clients and other wedding service professionals. As the wedding industry and economy has shifted in the past five years, there are fewer destination job opportunities, so staying relevant in my local market has been really important. Budgets just aren't what they were a few years ago, even in the upper-tier markets; however, as the economy improves, that will change again.
Also, whenever I meet with a prospective client, I always tell them, "You have to be completely happy with the photographer you choose for your wedding. You have to feel a personal connection, and if that isn't with me, then please keep looking." It works both ways really…if I feel like there isn't a connection, or that the prospect may want to work differently than I do, or force something which I don't specialize in, then I'm happy to say that I don't think we're a good fit, but I will refer someone who will better suit their needs.
I believe it is hugely important to stay relevant in the wedding photo community by getting work published so I will continue to work with my "teams" to get more weddings published on blogs and in print. It's important to get your work out there, but doing a mass mailing to potential brides just isn't going to provide the focused return you're after. When I work on a wedding, I collaborate with the other professionals involved. I often hear from wedding professionals I work with, "You're so easy to work with. You don't jump in front of us and try to monopolize everything. You're fun! You make our job easier." It's those connections I make by just being fair and fun, which oftentimes lead to referrals and new business. That's my marketing strategy in a nutshell: to be nice, kind, thoughtful, and easy to work with.
SB: What types (formats) of portfolios and promo pieces do you find work best for convincing prospective wedding clients you are the right photographer to hire?
John J. Pacetti: I show albums and portraits. We have a wedding packet we give to prospective couples. Also, we use a promotional piece for bridal shows that includes not only our wedding information but also our portrait services.
Amanda Bevington: My website and blog are always the first introduction to my work. It's important to have a strong and cohesive branding package which really shows your personality and style within the first few clicks through the website. You have to engage prospective clients with your work first; if not, you will lose them in the first 10 images. If they have gotten through the entire portfolio and are still interested, then by the time we're on the phone together we're chatting like old friends because we have a similar vision creatively.
My portfolio is a collection of wedding images in a beautifully constructed, top of the line, heirloom album, which has been custom designed by my studio (no generic templates here). Clients hold the album in their hands, feel the materials, and want that same thing for their wedding. People want to touch a photo. They want to hold it up to their eyes, and see details. That's where the shift from film to digital was tricky…people started to try to devalue the end result of the wedding and negate the value of print. It's like holding a book vs. reading on your tablet. There's nostalgia in paper pages. There's nostalgia in a wedding. There's something about opening that leather album and seeing the images tell a story. The album is what tells the beginning of the couple's story together.
Roberto Falck: First, it is important to have a professional-looking website. Once you can connect with a potential client it is important to build rapport and schedule an in-person meeting. At the meeting, it is important to show the work that you love and that you want to continue doing. In other words, if you like to shoot stylized portraits, show that, not photojournalism photography. Today there are so many great ways of presenting your work that it is difficult to differentiate yourself from others' products. It is important to show your personality and to be honest. Your work will speak for itself.
Rob Greer: My online portfolio typically doesn't represent my most current work. However, the slide shows I present in person to prospective clients are much more comprehensive and compelling than what can be found online. Therefore, if they like what they see online, they are going to love what they see in person. That reinforces their decision to hire me—and they often write me a check onthe spot.
Becka and Nate Robinson: Because we are so relationship-oriented we don't use a lot of marketing and promo pieces. By the time people meet with us or contact us to talk about working together, they've usually already browsed through our blog, Facebook page, and website and have a pretty good idea of what to expect from us. Showing things in person seems redundant at that point. When people meet with us we spend that time just getting to know each other and talking about their ideas for their wedding, portraits, or a collaborative project.
SB: How do you feel about photographer's booths at bridal shows? Would you recommend it for someone just starting out?
John J. Pacetti: I've stepped away from bridal shows a bit this year. There are way too many photographers at each show and the booths are very expensive. When you are just starting out bridal shows could be helpful. In our area there are several companies that claim to "do it all," offering every service under the sun, and do it for next to nothing. It is hard to compete with that when a couple tells you they have a very small budget. These companies have a disc jockey, band, limos, photographer, videographer, photo booths, and the owners had themselves ordained. I think the only thing they don't do is flowers. They sell the photo and video for dirt cheap and farm out the work. There is no concern for quality of the work, just a way to make a buck. Yet all the blogs tell the brides they should hire a photographer who specializes in weddings…not a studio that does portraits, newborns, commercial work, and so on. It just makes me wonder why someone would book a company like this?
Rob Greer: I've never had a booth at a bridal show but I've visited a few shows just to get a lay of the land and I'm friends with dozens of photographers who have participated—some successfully, some not. I think the key is to find the show with the right demographic of brides who are right for your type of services. For instance, if a photographer caters to high-end brides, and the show primarily draws budget brides, they are not going to be successful.
Amanda Bevington: At the beginning I did a few of these. The demographic in attendance may not be my exact market, unless it's a highly specialized event catering to a bride who has booked at the venue where the event is held. Generic bridal shows are typically catering to a budget-conscious bride who may not understand or appreciate the services I provide (not a bad thing, just not my market) but if you are just starting out in the business, absolutely—do it! For no other reason, do it to take an opportunity to talk to a lot of different types of brides.
SB: What do you think of the state of the business of wedding photography today and what do you think it will be like five years from now?
John J. Pacetti: The state of wedding photography, especially in my area, has been hit hard by the economy. It appears that the industry has been flooded by anybody with a camera who wants to be a photographer and will do a wedding for $300 and give away a disc. I feel the standards have been lowered due to these types of photographers. What is frustrating and really gets to me are the people who are willing to settle for this. Unless this changes in five years (if not sooner), professional photographers may find it extremely difficult to earn a living.
Rob Greer: For newer photographers, unless your work is outstanding and unique or your prices terribly low, you're going to have a hard time booking more than a dozen weddings in today's market. However, if you're a solid photographer with excellent business skills and a unique selling proposition, I think that the sky's the limit. Although many photographers experienced some pretty devastating losses during the recent downturn, most of my contemporaries saw little to no change in business. And some, like me, even grew their business. And 2014 is looking pretty amazing. In fact, my 2014 bookings are way up over my bookings this time last year.
Becka and Nate Robinson: It is definitely much more saturated now than it was when we started. And it is saturated with really talented people. The market has shifted to become a bride's market instead of a vendor's market. Brides now have so many choices. It has definitely raised the bar, which is a good thing. In the next five years we hope to see a return to valuing photography as an art, not just a service, for weddings. That is our goal and what we work to inspire in our couples.
Roberto Falck: I think that the wedding photography industry has an incredible pool of talented people. The barriers to entry are not that high and there are many photographers who give back to the industry and educate their fellow colleagues. This has elevated the quality of work in recent years.
My only concern is that it is hard for photographers to value their work appropriately. We need to educate ourselves better on the value of our services because it will raise the bar for everyone. There will always be different markets (budget, average, high-end), but we all have to keep in mind that we are here for the long term and have to operate with those goals in mind.
Amanda Bevington: When Photo District News started a contest called "Top Knots: The New School of Wedding Photography" earlier this decade, it really started to showcase how shooting weddings could be a really cool and artistic process. I entered some of my wedding work and was featured in an early PDN "Top Knots" contest publication. It was that recognition which gave me the confidence to pursue wedding photography along with my original goal of working commercially.
The wedding photographer stigma was going away, and it opened the door for a lot of young creative photographers to get their feet wet in the wedding field.
The shift to digital photography flooded the market with a lot of mediocre photographers who don't necessarily follow the business of wedding photography ethics and practices. There will always be people who hop into a business and try to do it cheaper or faster to get clients or somehow compromise quality and ethics to win business. That's not me. I am humbled every day by the fact that my clients hire me to do what I love. I focus on personal relationships, producing quality products, and above all else, creating art. That's not going to change.
Resources
Photographers
Amanda Bevington:
www.amandabevington.com
Roberto Falck:
www.robertofalck.com
Rob Greer:
http://robgreerweddings.com
John J. Pacetti:
www.southstreetstudios.com
Becka and Nate Robinson:
www.bytherobinsons.com;
www.studio222photography.com
Other Sites Of Interest
PDN "Top Knots":
www.topknotscontest.com
The Knot:
www.theknot.com
WeddingWire:
www.weddingwire.com

FEATURED VIDEO