Pro Bono Photography: Doing Well By Doing Good
There's a long tradition of photographers doing pro bono work for charities. Now, with social media and the Internet in general, the marriage of photography and doing good for others has grown even more. NGOs (Non-Governmental Organizations) have been around since the mid-1940s, but in the last few years some amazing photography has further helped communicate their mission.
NGOs are nonprofit entities independent of governmental influence and work primarily outside the United States. More familiar is the NPO (Nonprofit Organization) using its profits to achieve its goals rather than distributing them as profit or dividend to shareholders. The photographers interviewed for this article share their experiences in this field, including why they became involved and how giving of their time and effort pays off in both personal satisfaction and in recognition of their work by others, which often leads to work that helps pay their own bills.
Many thanks to the photographers taking their valuable time to contribute their thoughts and ideas on this very important topic: Miguel Pola, Benjamin Rasmussen, Stephanie Calabrese Roberts, and Michele Weisz. Their organizations and personal website listings are located at the end of this article, so please visit their sites to see more of their amazing work.
Shutterbug: What nonprofit groups do you work with and how did you get involved with them?
Benjamin Rasmussen: I used to be based in the Philippines, and while there I worked with an anti-human trafficking NGO and as a photographer for a nonprofit street paper. Both of these connections came through casual conversations and interacting socially with the people involved. Most recently I have been working with a microfinance nonprofit called Friendship Bridge. The connection came through Project Exposure, an organization that pairs photographers with nonprofits and raises the money to cover the expenses of the collaboration.
Michele Weisz: I have worked with Photographers Without Borders (PWB). I was looking for a place where I could use my skills as a photographer while also giving back and I came across PWB. I was impressed with their vision and felt that it matched my own.
Miguel Pola: The organization that we affiliate our company with is Project Cuddle, a nonprofit organization that provides safe and legal alternatives to pregnant teens and women considering abandonment of their newborns. I got involved with Project Cuddle by photographing their annual Dinner by the Bay fundraiser gala. Another photographer who originally was to be there contracted me. The following year I asked him if he wouldn't mind me taking over the event altogether. I felt that was the least I could do for Project Cuddle's cause.
Stephanie Calabrese Roberts: Through personal friendships and with financial support from the "Name Your Dream Assignment" photography competition sponsored by Microsoft and Lenovo, I've had the opportunity to do photography and digital media production to support nonprofit organization Epic Change and Shepherds Junior School, the nonprofit school they support in Arusha, Tanzania; and the same type of work for Koseli School in Kathmandu, Nepal. I've also done photography assignment work for CARE, a leading international organization fighting global poverty. In 2010, I founded the nonprofit Lens on Life to inspire and educate students living in challenged conditions and material poverty on how to document their world through mobile photography. Through this organization, I conducted a workshop with Koseli School students in Nepal and will soon conduct another workshop with students from the Metro Atlanta Boys & Girls Clubs.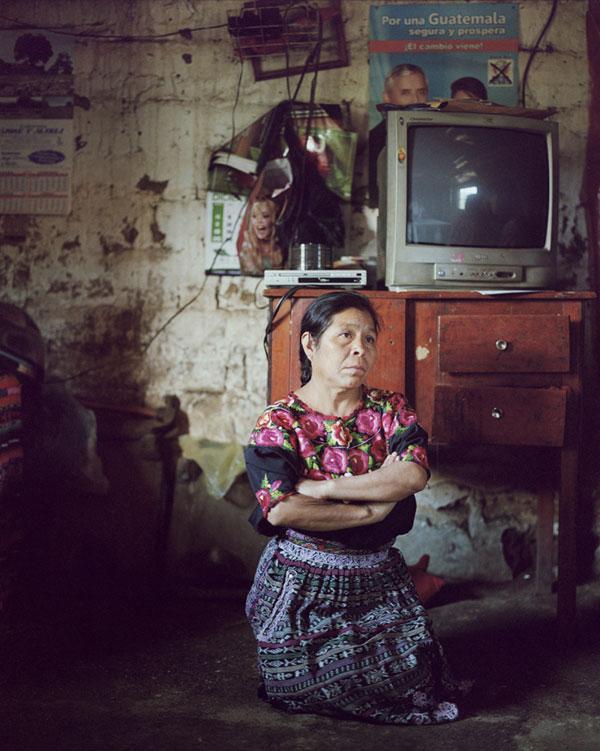 SB: How do you think a photographer's commitment to charitable organizations or nonprofits can benefit, expand, or promote his or her business?
Michele Weisz: To do something for a good cause without thought to how it benefits one's professional career is never a mistake. Lending one's talents to charitable or nonprofit organizations by applying one's passions and commitment for environmental and/or social and cultural issues can benefit both the organization as well as expand the photographer's business. Taking photographs that actually benefit people or causes and that have a greater meaning behind them allow the photographer's passion for the art of photography, as well as for the cause, to become evident, which can only serve to make the photographs better. Also, in the photography business contacts are a main component to success and although working for nonprofit organizations will not necessarily pad the photographer's pocket, one can make a lot of contacts while expanding their portfolio of work.
Miguel Pola: Supporting a nonprofit community organization builds your company's credibility. Since we have been a part of Project Cuddle's organization we have been able to increase our target clientele. Many supporters of these organizations are business owners or are involved with corporations that will need services that you may offer, whether they are headshots, a family member who may be getting married, or even product photography for a product that they may solicit. In the past we have created fundraising opportunities for Project Cuddle that have raised money for their cause but also increased our bottom line. Affiliating yourself with your organization to give back to them shows you are human and you have compassion. People like doing business with companies that have similarities to themselves.
Stephanie Calabrese Roberts: The biggest benefit to the photographer is the opportunity to expand one's perspective and capacity for empathy around subjects they are passionate about. Working for nonprofit organizations can challenge you in the area of making heart (emotional) and mind (logical) connections through the experiences you witness and the subjects you meet, in ways that traditional business assignments would not. While working for nonprofit organizations is often not financially lucrative, sharing your talent and unique perspective with people doing good work in the world will challenge you to become a better human being, and ultimately make you a better, more socially-responsible photographer.
Benjamin Rasmussen: Ideally, the work that a photographer does for a nonprofit would fit into a larger body of work they are pursuing. That way, the organization gets pictures and the photographer gets access and logistical support. But it shouldn't be forgotten that nonprofits are still businesses. Many of them understand the idea of spending money to make money, and a body of powerful and beautiful images can raise far more money than bad pictures taken by employees and volunteers. Nonprofits can become profitable clients, not just avenues for pro bono work.
SB: How do the nonprofits you work with best use your photos for their causes—is it websites? Blogs? Books? Articles?
Benjamin Rasmussen: Friendship Bridge used the images in the usual ways, including annual reports, websites, blogs, postcards, etc. But we also created a traveling exhibit, with prints on loose canvas that could be rolled into tubes and shipped to different parts of the country for donors to put on fundraising events. The images only needed to be unrolled and hung on a wall. This can be done in a house for an intimate gathering of prospective donors, put up in a community center for longer events, or hung in coffee shops with informational cards to raise general awareness. The show is traveling the country for the next year.
Michele Weisz: The photos are best used and reach the widest audience when used online. Websites, online newsletters, and blogs are the fastest and easiest ways to reach a large audience. This serves to benefit both the organization as well as the photographer. These methods are also the best way to distribute information and photographs while keeping costs to a minimum.
Stephanie Calabrese Roberts: I provide digital images and a license to use those images to my nonprofit clients in ways that best promote their organizations—typically for fundraising-related efforts or sharing news about the organization with their supporters. The images might appear on a website, embedded within a digital video, and/or in print materials. I also seek my own publishing opportunities to jointly promote my work and the work of the nonprofit organization, such as a story that was published on Forbes.com (see the resources list at the end of the article). If I have opportunities to monetize the work I've done for a nonprofit organization, I've begun to use a Fair Content model whereby the organization and I would split proceeds. I created Fair Content agreements with Koseli School and Shepherds Junior School in my most recent book, Lens on Life: Documenting Your World Through Photography, so each organization received fair compensation for participating in my project.
Miguel Pola: Project Cuddle uses the images to help build awareness for their cause. They use them for their websites, Facebook page, articles in magazines, slide shows, videos that get presented to thousands of people. They have even used them on several talk shows, "The Talk" and "The Jeff Probst Show" to list a couple. With social media being such a part of everyone's lives, images that get posted to Project Cuddle's fan page get lots of views and become viral when people tag themselves in the images.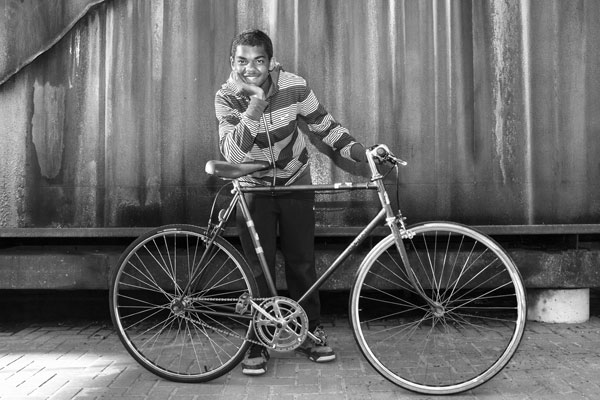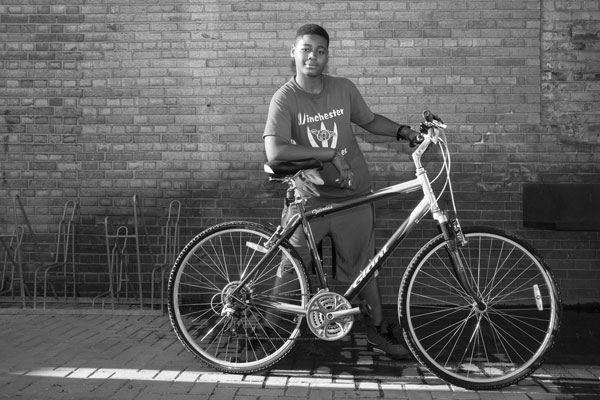 SB: What is your best piece of advice for photographers before they start working with nonprofits?
Benjamin Rasmussen: Photographers need to have conversations to clearly define how the nonprofit is going to use their images. These organizations are full of passionate workers, generous donors, and committed volunteers. Unfortunately, very few of those people ever know anything about image use or design. If the organization has a nonfunctioning website and newsletters put together in Microsoft Word, then your images are most likely going to sit unused. So have the same conversation that you would have with an advertising client. Ask what the goal for the images is, where and how they will be used, what the nonprofit's target donor base is, and what they expect as a final product.
Michele Weisz: Find organizations that share your vision. If you share the same ideals or philosophies with the organization for whom you are photographing, it can onlyserve to make your photographsbetter because the passion you feel for the cause will be evident in your photographs. Also, if you have the same goals you will want to continue to partner with those organizations and doing so can lead to future opportunities and a long-lasting personal and/or professional relationship.
Miguel Pola: My best advice for someone who is interested in getting involved with a nonprofit organization is be yourself, love what you do, and pick an organization that you can relate to. If you pick an organization that you connect with, you will be more passionate about the work that you do for them and it will translate into great relationships. Their supporters will notice that. Be sure to come up with a mutual agreement of how the photos are used. Having your logo on images should be a must in your agreement.
Stephanie Calabrese Roberts: Before you begin an engagement (paid or volunteer), be very clear about how you intend to use the photographs and assets you create on the assignment. Explain your intent to retain the copyright for your work and discuss your client's needs to help you define a fair license agreement for your client to use your work to benefit their organization. Work collaboratively to understand your client's needs, sensitivities, and expectations for your work and the way in which you will interact with subjects, and find ways to work together as equal partners for mutual benefit.
Determine if the organization has a model release that covers your usage rights or submit your own for consideration. Consider Fair Content as a model for sharing any financial proceeds that might result from your collaboration. It's also important to consider that you, as the outsider, can't possibly understand all of the intricacies of the organization's work and the way in which it impacts your subjects' lives. Be respectful of that, and give the organization an opportunity to review and provide feedback on your work before you publish it, so you can ensure that you are portraying an honest and accurate representation of the experience and your subjects.
SB: How do you run a business, make a difference, perhaps even be a photography activist, and still pay the rent?
Michele Weisz: Though it would be nice, no one can make a living working for nonprofits (or by being an activist) alone. The only advice I have is that in order to feed one's passion for activism one has to find any work they can that will provide enough of a salary so that they can spend their free time doing the kind of "work" they love.
Miguel Pola: Get involved, give back, and give it your all. But remember that you are still running a business. Be generous, but also understand that you need to be fair to your business and most of all your family. Even when it comes down to your time.
Stephanie Calabrese Roberts: My best advice is to diversify your work. Realize that you need to balance projects that build your portfolio, fuel your passion, and compensate you enough to support the lifestyle you choose. Think about ways you can engage corporate sponsors to fund the work of your heart for mutual benefit. Find other ways to supplement your income so you can do the photography work you want even though it may not compensate you at the level you need.
Benjamin Rasmussen: Almost every working photographer I know does a large amount of unpaid personal work. This is the work that drives them, makes them better photographers, and often leads to higher paying editorial and commercial work. And the truth is, photographers get paid a lot of money for assignments from decent clients, enough that they don't have to do assignment work every day of the week. So I think the goal should be to find the balance. First find the work or the issue that you are passionate about and then find editorial and commercial clients that get the vision and want you to create that kind of work for them. This way, the advocacy work and the assignment work are connected and propel one another.
Web Resources
Photographers
Miguel Pola: www.miguelpola.net
Benjamin Rasmussen: www.benjaminrasmussenphoto.com
Stephanie Calabrese Roberts: www.littlepurplecowproductions.com
Michele Weisz: www.micheleweisz.com
Organizations
CARE: www.care.org
Epic Change: www.epicchange.org
Koseli School: http://nepalkoseli.blogspot.com
Lens on Life: www.lensonlife.org
Photographers Without Borders: www.photographerswithoutborders.org
Project Cuddle: www.projectcuddle.org
Project Exposure: http://projectexposure.org, http://projectexposure.org/projects
Article
Forbes: www.forbes.com/sites/worldviews/2011/04/12/lens-on-life-it-takes-a-tweet-to-raise-a-school/

FEATURED VIDEO