Making A Difference With Photography; The Risk And Reward Of Commitment
Success, self-fulfillment, and philanthropy are common goals among professional photographers. Ingrained within us all is the desire to help others, but that lofty aspiration is sometimes beyond reach as we focus on maintaining a comfortable existence. How can you harness your talent and use it to help others while paying the rent at the same time? Is it possible to spread awareness and improve society with your photographic business?

Phil Borges and Colin Finlay are two photographers who do just that. Their mission is to focus on the important social and humanitarian issues around the world and at home. For both, helping others and creating change has developed into an important aspect of their photographic careers.
© 2008, Phil Borges, All Rights Reserved
Shutterbug: Describe your personal path to making a difference with your photography. How did you arrive where you are today?

Phil Borges: What attracted me to this career was the ability to combine my love of travel and my love of photography. I went to very remote locations and discovered new places and opportunities for photo stories to be told. My first project with a message was a book and exhibit called Tibetan Portrait--The Power of Compassion, specifically the socio/political situation there.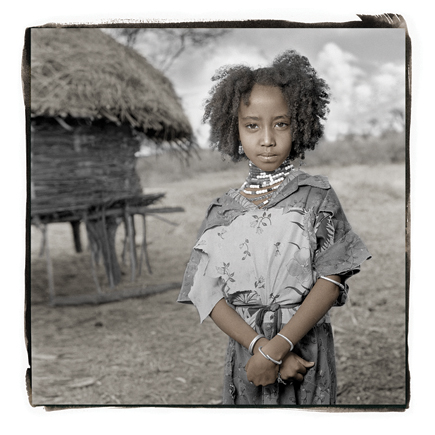 © 2008, Phil Borges, All Rights Reserved
There are so many issues I encounter while traveling in developing countries. When I find an issue I feel drawn toward, I partner with an organization that has the same agenda. Most of these organizations are undercapitalized non-profits, but are able to help in other capacities. The varied assistance could include interpreters, access to locations not open to the public, pre-purchase of books, contacts for book tours, contacts for printing, and financial help with travel.

Colin Finlay: When I take my last breath on earth I want to know I have made a difference. I have always held this concept up as my marketing message and it has guided my career path. The desire to help others comes from inside and photography is my core expression that allows me to manifest those feelings for others to see. I channel my energy through photographs to accomplish what I was put on earth to do. There are many professionals who do what I do: dentists, doctors, and teachers--all cross borders to help people in need. Capturing images is how I do the same thing.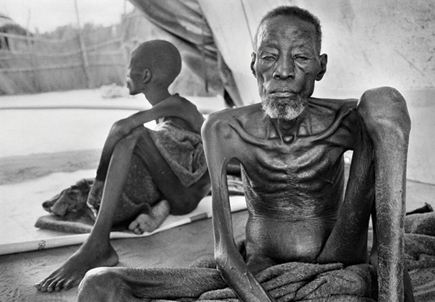 Photos © 2008, Colin Finlay, All Rights Reserved
SB: Do you see your photography of environmental, social, and cultural issues as separate from your "commercial" work?

PB: I am very fortunate that this is what I do for a living. The images sell in books and through galleries. The closest I have been recently to traditional commercial work is when a corporation asked me to create a photo book of portraits with an environmental message to give as gifts to their customers.

CF: The work itself is not separate because I blend the two together. For fine art print sales I am represented by Fahey/Klein Fine Art Photography Gallery. The commercial work for me is just a different side of the same coin. For example, I had just come back from a photojournalistic project in Pampas on the Gauchos in 2001 when the horrible events of September 11th changed things.

Overnight, fake "bright lights" and traditionally commercial images did not strike the right note for advertising clients. One particular client, Ocean Pacific, needed images of their whole clothing line for their upcoming ad campaigns. They wanted to change direction and sought my ability to capture reality--not fake, artificial, posed images. They requested realism and a photojournalistic sensibility to highlight their products. I have my approach and style for both advertising and photojournalistic projects. The ad campaigns I am shooting now still have that look and feel. It takes a special commercial client to use that type of style for an ad campaign and we find each other because that is my niche.
Photos © 2008, Phil Borges, All Rights Reserved
SB: How do you see your photography creating change and where in the world do you hope for this change? Local? Regional? National? Global?

CF: All of the above. My inclination to create social change through photography led to my work as a cofounder of the non-profit organization PROOF: Media for Social Justice (www.proofmsj.org). Our most recent book project, Darfur: Twenty Years of War and Genocide in Sudan, covers three periods in the Sudan crisis of the starvation, civil war, and murder of the people of Darfur. I did both photos and writing for the book along with photographs by Lynsey Addario, Pep Bonet, Ron Haviv, Olivier Jobard, Kadir van Lohuizen, Chris Steele-Perkins, and Sven Torfinn. It also includes essays by Jonathan Alter, Larry Cox, Mia Farrow, Ryan Gosling, Nicholas D. Kristof, Susan Myers, and John Prendergast.