The Lomo'Instant Camera Is Now Available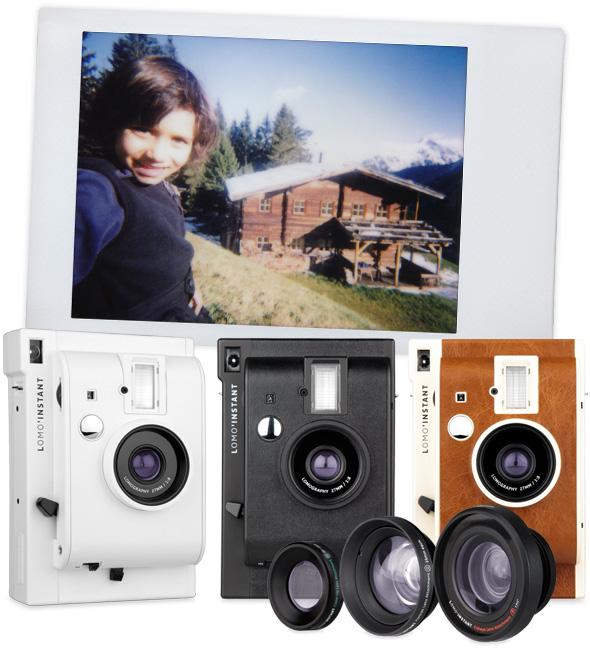 Ready for the holidays, Lomography just announced the official release of the Lomo'Instant Camera. Sort of an updated, hipster-version of a classic Polaroid camera, the Lomo'Instant is available at the Lomography online shop, Gallery and Embassy Stores around the world. If you order a Lomo'Instant Black or White model now, it will arrive within a few days, according to Lomography.
The Sanremo model is currently sold out but it can be pre-ordered with an estimated delivery date of early December. (The Sanremo Edition comes with a free Lomo'Instant camera strap and online orders also get special discounted bundles.)
The Lomo'Instant features:
Advanced Lens System: One built-in wide-angle lens—additional Fisheye, Portrait and Close-Up lens attachments are available.
Three Editions: Choose from three different editions of the Lomo'Instant.
Three Shooting Modes: Shoot photos with the Auto-Flash on for immediate results, or take direct control with the creative shooting modes (with flash and without flash).
Unlimited Multiple Exposures: Combine multiple shots on one frame for experimental instants.
Infinite Long Exposures: Ideal for low light, dawn/dusk and nighttime shooting and light painting.
Color Gels: Transform your photos with color by shooting with color gels.
Two Step-Focusing: Quickly get the shot you want.
Uses Fujifilm Instax Mini Film: Widely available instant film.
Tripod Mount and Cable Release Thread: Advanced extras for instant photos.
The suggested retail price for the Lomo'Instant Black or White is $119, and bundles with extra lenses and/or Fuji Instax Mini film are available (prices vary).
More info on the Lomo'Instant here.

FEATURED VIDEO