Learn How a Small, Affordable Teleconverter Can Pay Big Dividends with Nature Photography (VIDEO)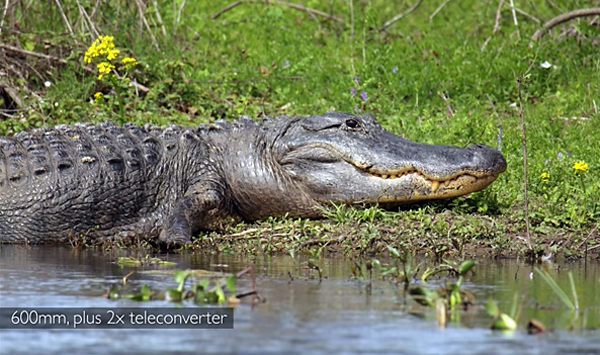 The simple teleconverter is a compact and relatively affordable add-on that will increase the magnification of your lens and dramatically enhance its versatility. All teleconverters are not created equal, however, so watch the video below to learn more about these very useful tools.
Jay P. Morgan recently took the new Tamron 150-600mm zoom into the swamp to photograph gators, much as we did in our recent review of this powerful telephoto lens. But unlike us, Morgan also brought along Tamron's high-quality 1.4X and 2X teleconverters, the second of which turned the 150-600mm into a whopping 300-1,200mm zoom with only a nominal increase in size and weight.
Check out the video to see Morgan's results, and be sure to read our review of the truly awesome Tamron SP 150-600mm f/5-6.3 Di VC USD G2 lens.

FEATURED VIDEO