How to Make a WOODEN Camera Lens that Really WORKS! (VIDEO)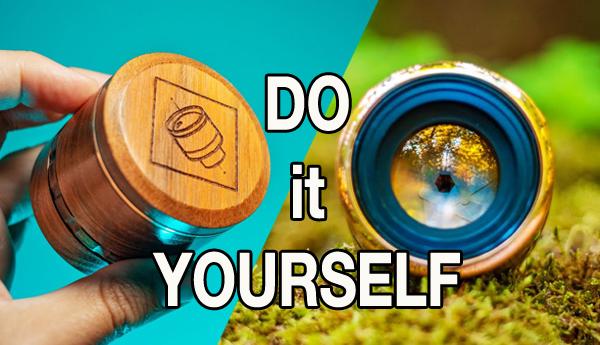 We often refer to French optical specialist Mathieu as a "weird Lens guru" because he always has a few oddball tricks up his sleeve. Sometimes his videos are about adapting cheap vintage lenses to modern digital cameras, while other times he reveals a fun-and-wacky DYI project.
Today's episode falls into the latter category, as Stern demonstrates how to make a fully functional wooden-clad lens, complete with matching lens cap. What began as a fun Instagram reel rapidly went viral, with over 16 million views, and you should check this out.
Whether you're a camera collector looking for something unique to put on the shelf, or you just enjoy shooting with quirky gear, we guarantee you'll appreciate the eight-minute video below. To do this yourself you'll need a working lens, a lathe with a few basic tools, and rudimentary mechanical skills. Either way, it's a fascinating clip to watch.
After the intro there's very little dialogue, so sit back and enjoy. As you'll see, Stern's first attempt was fabricating a wooden focus ring and it turned out really well. For this project, he decided to take things further and construct a lens that's completely clad in wood.
Stern began with a vintage Pentax Super Takumar f/2.0—a really good bargain lens that's readily available on eBay. Just about any lens will do, so you may want to explore the back of your camera cabinet before going shopping.
The project requires partially dismantling the outside of the lens—saving some of the components to use as templates for creating the new wooden shell. If you intend to give this a try, you may want to experiment with a cheap non-working lens to make sure you're comfortable with the process.
The required lathe work is really simple, and you might even have a friend with the necessary equipment if you don't own it yourself. The real danger with this project isn't screwing up a nice lens, but rather becoming addicted and modifying all the lenses you own. Just don't blame us if this becomes an obsession.
After watching this video we encourage you to check out Stern's YouTube channel where you'll find all sorts of crazy stuff to try.