Kelly Moore Photo Bags – They're for Men, Too!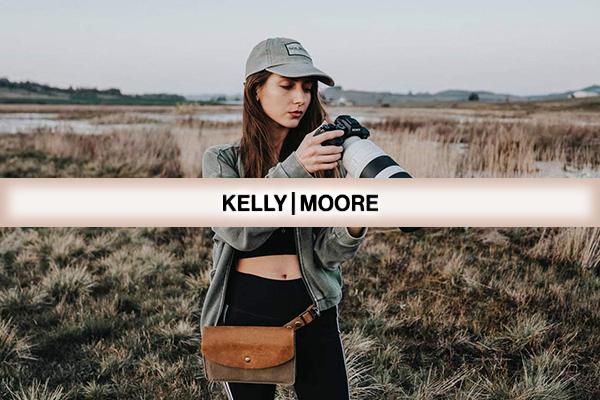 You've admired Kelly Moore photo bags and backpacks for their innovative designs, distinguished style and well-deserved reputation for high quality and durability. Perhaps you didn't know that their extensive lineup of extraordinary products includes models designed especially for men.
While all photo bags are unisex to some degree, Kelly Moore has been associated with high-fashion as well as high-function in the camera bag world. Most of their designs have qualities that make them particularly appealing to the fairer sex. But have no doubt, they offer products made primarily for guys, too.
We caught up with Kelly Moore Clark who lives a very busy life as a wife, mother, veteran professional photographer and bag designer—in addition to being, in her words, "Chief slacker and delegator," at the Kelly Moore headquarters in West Monroe, Louisiana.
"I started Kelly Moore 11 years ago because I wanted a product that didn't exist," she told us. "In the beginning I made bags for myself, bags designed strictly for photographers. Photographers are still our main clientele, but so many different categories of people have found them to be a perfect fit for their needs. The bags are made essentially for photographers who carry cameras, but now a wide variety of people including barbers, surveyors, businessmen and businesswomen carry them."
"When we began we aimed to attract the photographer who wanted a functional and beautiful bag," she continued. "Nothing exactly right existed at the time. We have focused since then on designing bags for creatives."
In light of the astounding collection of bags and backpacks representing all sorts of colors, fabrics and purposes, we asked Kelly where she gets the fresh design ideas.
"Ideas for new products come from everyday life, from need," she explained. "First important feature is function. The 'fashion' may be inspired by certain shape or color. But you can't just make a pretty bag and throw it out there."
All Kelly Moore bags have certain characteristics in common besides great looks, high quality materials and workmanship, and well-calculated usefulness. All bags are properly padded to protect the cargo, and all are customizable by adjusting the removable dividers. All fulfill the promise of keeping things protected and organized—and looking good while doing so.
Kelly Moore camera bags and photography backpacks are made mainly in Leon, Mexico by skilled artisans. Keeping production in North America gives Kelly better control over her very high quality standards. And of course, all products are made from ethically sourced materials.
Kelly Moore offers an expansive, robust lineup of camera shoulder bags, photo backpacks and other related accessories including a leather/canvas wrist strap, passport wallet, tablet organizer, minimalist personal wallet, lens case, camera neck strap, handbags and much more. The four products listed below are just a small fraction of their assortment.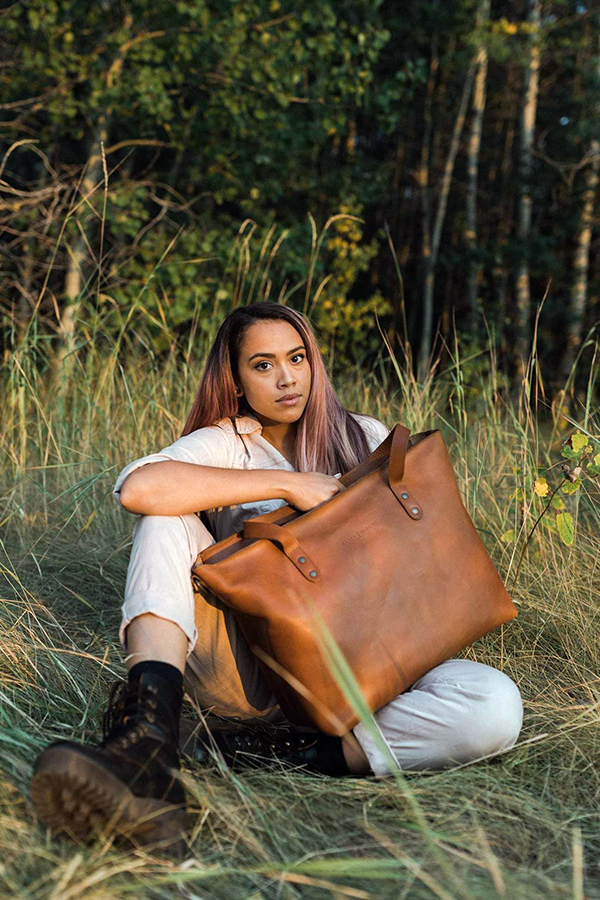 The Weekender
The Kelly Moore Weekender is made with vegetable tanned full grain leather for both beauty and durability. It's great as an outsized camera bag—or remove the dividers and it becomes an everyday bag. It's proportionally sized for daily or adventure use, and features four large pockets and a customizable padded basket to keep everything in its place.
There are two carry options: double handle or shoulder strap. This bag is handcrafted with immense care by artisan leather workers, and each piece carries the unique complexities of natural hide markings and marbling, so no two bags are ever alike.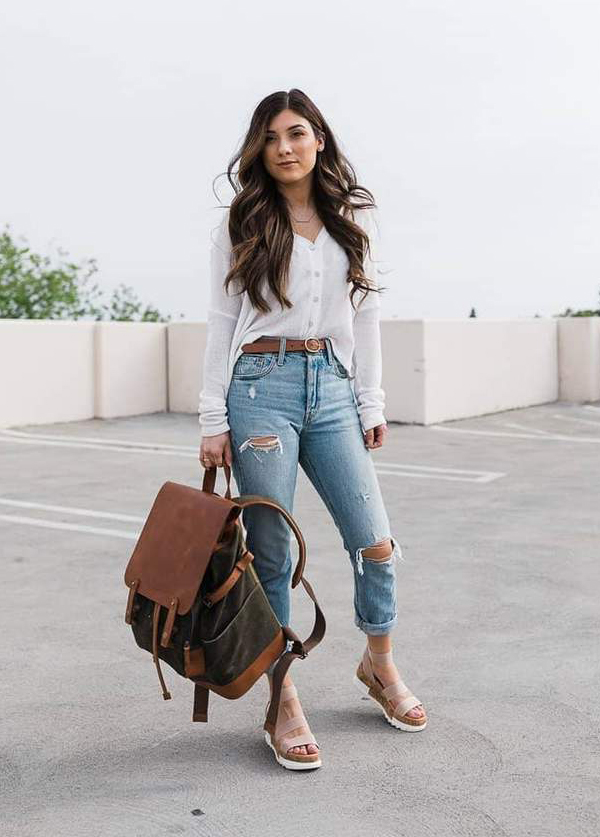 The Pilot Photo Backpack
The Pilot is an exceptional photo backpack that's crafted from water-resistant waxed canvas and full-grain leather and provides organization for all of your gear, including side pockets, a side strap for larger gear or outerwear, and a convenient larger front pocket for small accessories.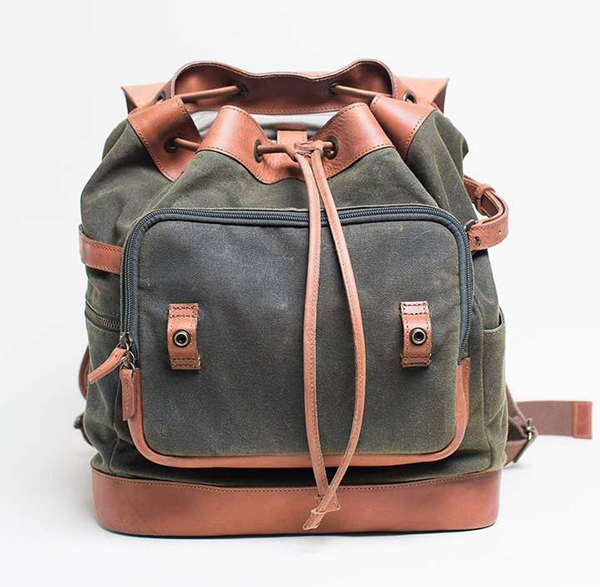 While many photography backpacks tend to be rigid and oversized with too many pouches and pockets, this pack strikes a happy medium with all the essentials you need for gear and compartments to organize without unnecessary bulk. The Pilot accommodates a laptop computer (up to 15-inch MacBook Pro size) and DSLR or mirrorless camera with several lenses.
The Kelly Girl
Named after the founder/owner/designer Kelly Moore Clark, the Kelly Girl backpack is made from full-grain leather and features the Kelly Moore signature removable padded basket with two adjustable dividers for customization, a large front zipper pocket for fast-access items, two side zipper pockets, and two interior slit pockets that are clear for instant visibility of contents.
The Kelly Girl is comfortable to wear and protects your body thanks to a padded back and two shoulder pads, and allows three different carry styles: cross-body, over your arm via a padded handle or as a backpack, making it versatile and ready for the workweek as well as leisure weekends.
The Kelly Boy
As it happens, founder Kelly Moore Clark is married to a man who is also named Kelly, and this bag is named after his nickname, Kelly Boy. Made to be a longer lasting, more classic briefcase and messenger bag, the Kelly Boy is both timeless and versatile, with practicality and exceptional aesthetics built in.
It features a large front pocket with space for pens, small electronics, etc. and a back slit pocket for easy file storage and quick access. Inside, the Kelly Boy features two unlined side slit pockets and an interior padded laptop compartment, and has a large zipper opening. This bag is also handcrafted of highest quality natural leather, and over time it will develop a unique, lustrous patina.
Conclusion
Kelly Moore camera bags, backpacks and accessories are sold by many leading camera retailers and can be ordered direct. While many of the products are constructed using leather, Kelly Moore also offers 100% vegan products that have equal beauty and style.
Over and above being classically handsome and amazingly durable, Kelly Moore bags and packs meet and exceed the real-world needs of photographers because the designer, Kelly Moore Clark, is a professional photographer of long standing. She understands the issues photographers face and builds products that perform as great as they look.
—Jon Sienkiewicz

FEATURED VIDEO