This Image Tells a Poignant Story: The Japanese Legend of 1000 Cranes & the Atomic Bomb (VIDEO)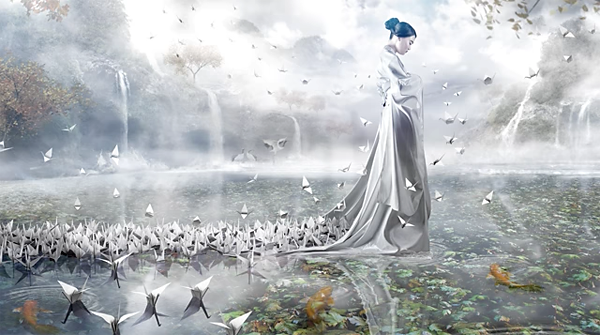 Japanese folklore holds that the Gods will grant a single wish to any person who can fold 1,000 origami paper cranes. Inspired by this legend, Australian photographer Colin Anderson created a photograph paying homage to Sadoko Sasaki, a little girl who was 2 years old when the atomic bomb was dropped on Hiroshima.
The poignant video came to us from Chimera, which supplied lighting equipment used by Anderson, along with his Canon EOS 5DS R full frame DSLR, to create the image. Anderson completed the project with one day in the studio, and says, "Lighting is the most critical factor when making these images believable."
Unfortunately, while two-year-old Sasaki survived the atomic bomb blast, she passed away 10 years later from leukemia. It's a sad tale but a beautiful story and video.
We featured Anderson in an earlier story about a unique image he made in Hawaii, and you can see more of his work on his website. More information about Chimera's lighting equipment can be found on their website.

FEATURED VIDEO