How to Turn Your Love for Travel Photography into a Business: 6 Pros Share Tips
Although everyone loves travel photography, not everyone possesses the skills to turn that passion into a viable business. This month we spoke with six photographers working (and making money) in the travel photography business: Joe Becker, Todd Gustafson, Blaine Harrington, Jen Pollack Bianco, and David and Lina Stock.
Shutterbug: How do you market your photography services? What works best for you and what changes did you make for 2017?
Todd Gustafson: The first tours I led were simply by word-of-mouth marketing. From there it became a network of satisfied clients who spread the word and nearly 80 percent became repeat clients. In hopes of reaching more people, I wrote a 200-page hardcover book called The Photographer's Guide to the Safari Experience that became a standard in the industry and it's still available. Then I had to get a website that represented what the GPS (Gustafson Photo Safari) experience was like. Next up was Facebook. I have met many great people through this medium and many have become loyal clients and dear friends.
The biggest change in 2017 will be the announcement and rollout of the new program, To the Ends of the Earth, based on a high-end limited edition three-book set. Book one is East Africa with a foreword by Jane Goodall; book two is Birds of East Africa with a foreword by Peter Raven; and book three is The Natural World with a foreword by Carl Safina. They are handmade, leather bound, printed on custom paper, hand sewn and glued using 16th-century techniques, and stamped with a gold cartouche. Also, 20 percent of the profits go to Roots & Shoots, Project Tiger, Rain Forest Corridor Expansion in Costa Rica, and the Oceans Foundation.
We are also filming a one-hour special for PBS that chronicles the making of the book. The first official announcement will be at the Royal Geographical Society in London.
Blaine Harrington: Primarily, I already know my clients. New people come to me via my website. I continue to travel to create material from new places and update old ones. Much of my travel is subsidized by people in the tourism business (convention and visitor bureaus, national tourist boards). I have won the Society of American Travel Writers' Travel Photographer of the Year several times and have placed well in the competitions.
Winning some kind of award every year for 17 years has helped open a few doors. I plan to travel extensively in 2017 on round-the-world trips for two to three months. All of my trips in years past (until the last five years) were very successful earnings wise. Now with the much lower rates that images are sold by my stock agencies it is much harder to make a good profit on these kinds of trips. You have to be very resourceful.
David & Lina Stock: Since we run an online travel blog, we utilize multiple channels and a large audience and industry network to market our photography. We're constantly showcasing our work on our website, clients' websites, and social media. Social media presence is really important in today's marketing. If you're not using all the platforms, you're missing out on getting your work noticed.
Jen Pollack Bianco: My blog is my personal branding tool. I'm currently redesigning it so it links to my photographic portfolio and I can directly market my services to clients. On occasion I get asked for prints, which always surprises me. Photography printing is very specific and I need to find a way to incorporate that into my business model without being too time intensive.
I've found clients through social media platforms, including Instagram and Flickr. You need to know how to engage in a thoughtful and non-pushy way on social media. If I'm interested in working with a (travel) brand, I make it a point to try and meet their publicist in person.
Joe Becker: The focus of my marketing is to have a good presence online so that my name and photography comes up near the top in searches. Many of my stock license sales come because a client found my image online. I keep active online by publishing a blog and making new posts, typically two to four times a month. New blog posts are also published on my social media: Facebook, Twitter, LinkedIn, and Google+.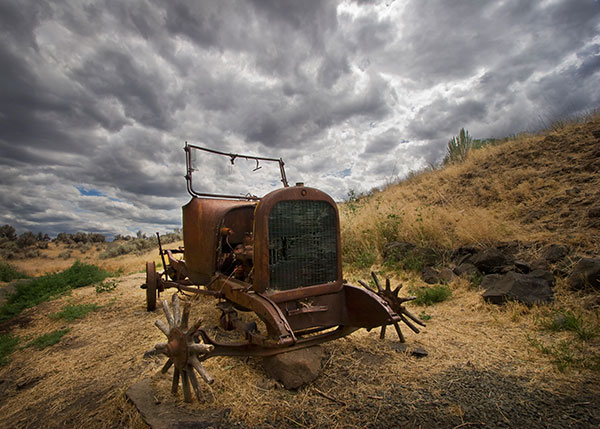 Outside of my blog posts, I'm less active on social media than I'd like and I plan to increase my online presence this year. The other focus is to create projects and shop them to book publishers. I recently had my first book published. This book was the outgrowth of a personal project that I turned into a self-published eBook, which then found a publisher for the physical edition. I am now talking with another publisher about a book for this year.
SB: What skills or areas of expertise do you think a photographer in this field has to develop for a successful business?
Jen Pollack Bianco: Travel photography is always a hustle. I think it's key to understand and utilize social media. If you're working freelance, you need a way to remind people what you do without doing a hard sell. People skills are at least 50 percent of the business. Teaching is a great skill to have. I know a lot of travel photographers who lead photo tours, and they love it.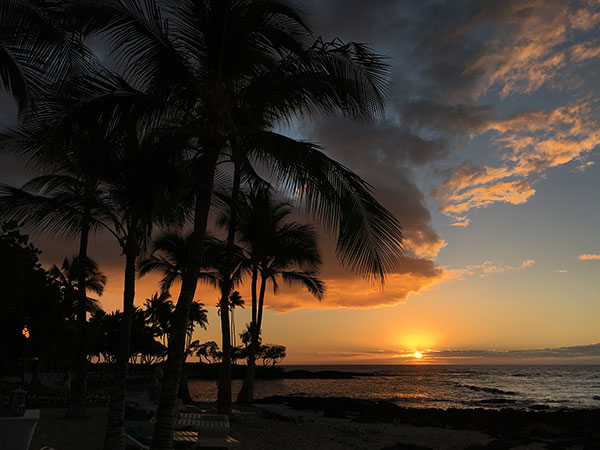 Thinking like an entrepreneur is a great skill to have. Companies like Flytographer are doing a great job finding freelance assignments for wedding, lifestyle, and travel photographers. I also think drone photography is a skill that travel photographers need to master!
Todd Gustafson: I come from a diverse background and a liberal arts education. I think it's vitally important to be exposed to as many ideas and cultures as possible. Every experience becomes part of your view through the lens and helps you decide where to point the camera and when to press the shutter release. Making more interesting photographs then brings positive attention to your work, giving you the best way to market yourself as a travel photographer.
David & Lina Stock: You need good social media skills and an understanding of what drives people to engage online. Knowing how to use these tools will go a long way in securing relevant work. Another key to our success has been networking within the industry. Attending trade shows, meeting with public relations companies, and interacting with potential clients on social media has helped the success of our business.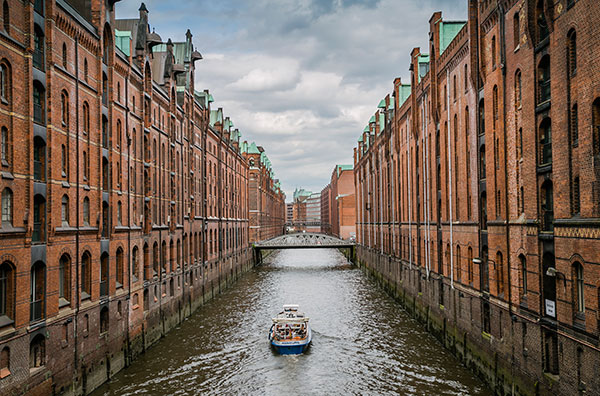 Joe Becker: People skills are very important for travel photographers for several reasons. First, part of travel photography is photographing people. You need to be able to relate to your subjects to get good images. Second, a major source of business for many travel photographers is teaching and leading workshops. Of course, people skills also are important for dealing with clients—understanding their needs and discussing how you can help them.
Blaine Harrington: When assisting photographers in New York City in the late 1970s, one thing that amazed me was how many really average photographers were making a good living. They obviously had other skills that are even more valuable than the quality of the photography: knowing how to make money, knowing how to market themselves, having good contacts.
After those experiences I felt that being a good photographer was maybe 10 percent of the equation. Also, just being driven, persistent…seeing the top of the mountain and just going for it no questions asked.
I was either brilliant enough or stupid enough (more likely a combination of both) that I never took baby steps. I walked right into the top ad agencies in New York, all of the major magazines there, and fashion magazines in Paris. I wasn't always successful in those encounters, but I had no fear.
Having a well-rounded background, both in photographic techniques and interests, really helps make me a better travel photographer. It helps to be good at, comfortable with, and knowledgeable about: people photography, landscape photography, architectural photography, action, aerials, and wildlife. I shoot all of those things and I feel my abilities with them are all strong. I would add that having sold stock photography for so many years—the act of selling and seeing what sells, and seeing what becomes a best seller—has been an education in itself, which I have subliminally added to my shooting. Then when I am traveling, and focused in on a very specific image, I can easily shoot something else I happen to see and know that I see "dollar signs" when I shoot it. All of this becomes engrained in your being, so that you take in this information and this helps you to create even more salable images.
Resources
Joe Becker: seldomseenphoto.com
Todd Gustafson: gustafsonphotosafari.net
Blaine Harrington: blaineharrington.com
Jen Pollack Bianco: mylifesatrip.com
David & Lina Stock: divergenttravelers.com

FEATURED VIDEO